Giomi stands tall for Oregon; Former West Seattle star brings family history to her role
Giomi stands tall for Oregon; Former West Seattle star brings family history to her role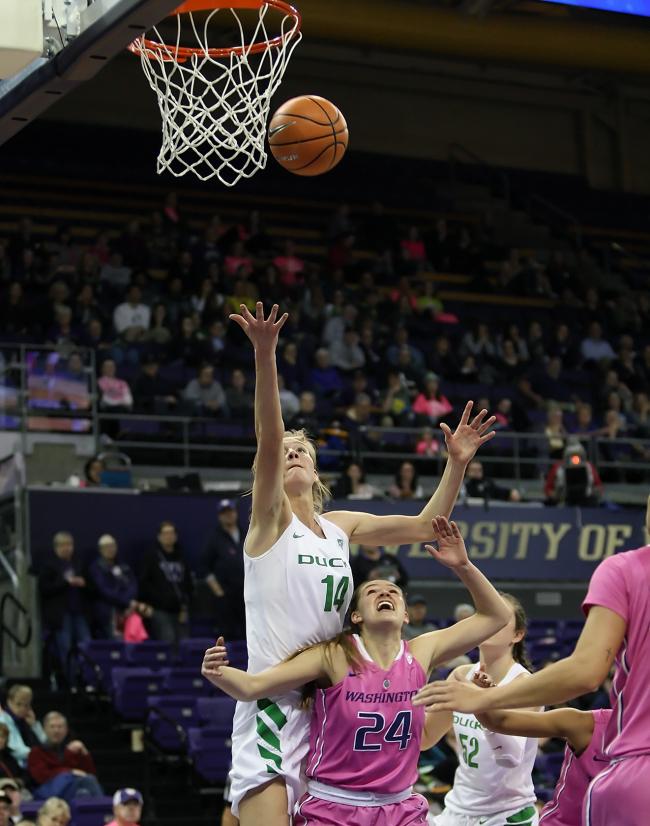 Sun, 02/11/2018
By Tim Clinton
SPORTS EDITOR
The entire University of Oregon women's basketball team converged on West Seattle, going straight from SeaTac Airport.
What was the attraction?
West Seattle graduate and Ducks redshirt freshman center Lydia Giomi's family was having the team over.
"They came over for dinner, for Taco Bar Night," Giomi said. "We went from the airport to West Seattle directly. They all said West Seattle is beautiful, which is not surprising."
Giomi's father, Mike, looked back on the event the next night after watching his daughter and the Ducks beat the host University of Washington team by a 76-63 score Friday, Feb. 9.
"It was great to have them over, and to see her get some quality minutes tonight," he said. "It's great to have her here."
Lydia -- the tallest player on the team at 6-foot, 6-inches -- played 11 minutes, taking the court at the end of the third quarter and staying until the final buzzer.
Giomi scored two points on 1-for-2 shooting, hauled down three rebounds and blocked a team high two shots.
That she would rack up two blocked shots in so short of a time is not surprising considering her height.
And who did that come from?
"Me," quipped her mother, Jennifer.
Actually it came from Mike, who stands at 6-8 and was once a basketball player of note himself.
He played college ball three years at Indiana under coach Bobby Knight and his final year at North Carolina State under Jim Valvano.
He was then drafted in the seventh round by the NBA Seattle SuperSonics but wound up playing professionally overseas for 10 seasons.
Mike had limited playing time as a freshman, however, just like Lydia is now.
"She is a redshirt freshman, so she still has plenty of years to go," he said. "Her time will come, and her confidence."
Lydia starred in high school, and started off playing some last year before breaking her hand.
She never played in Pac-12 game, however, and was able to "redshirt" and keep the year of eligibility.
Playing Division-1 college ball has been an adjustment.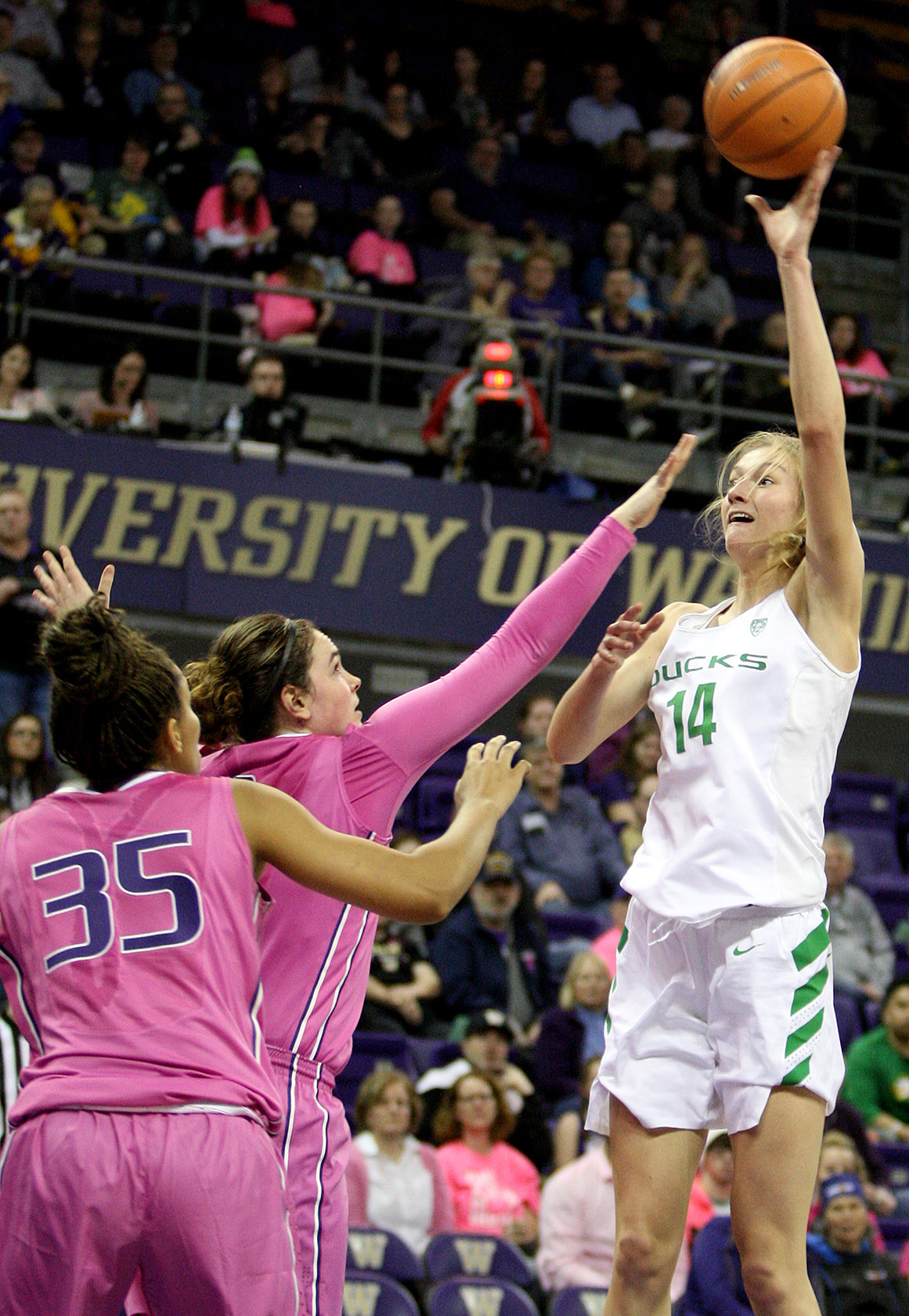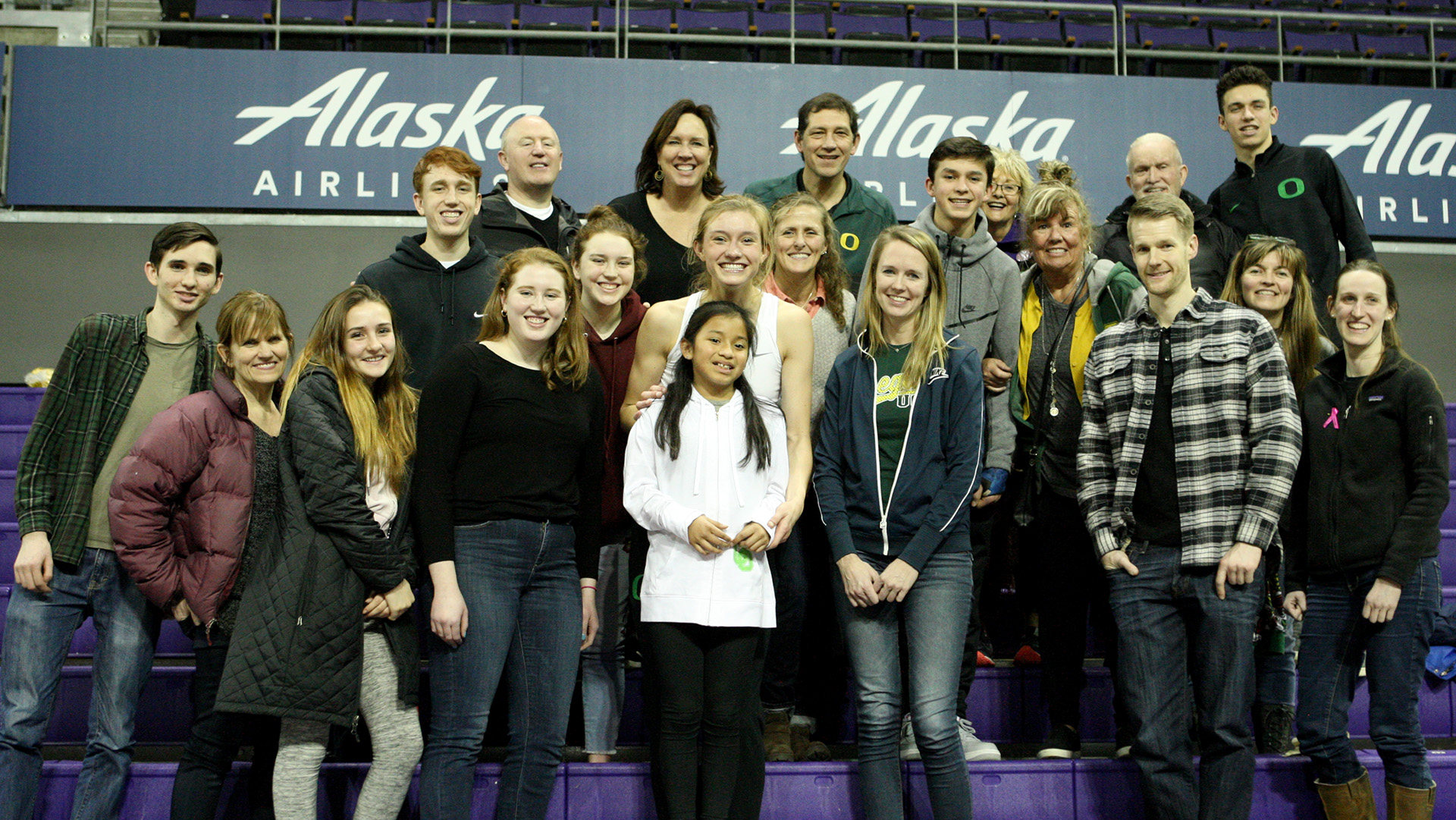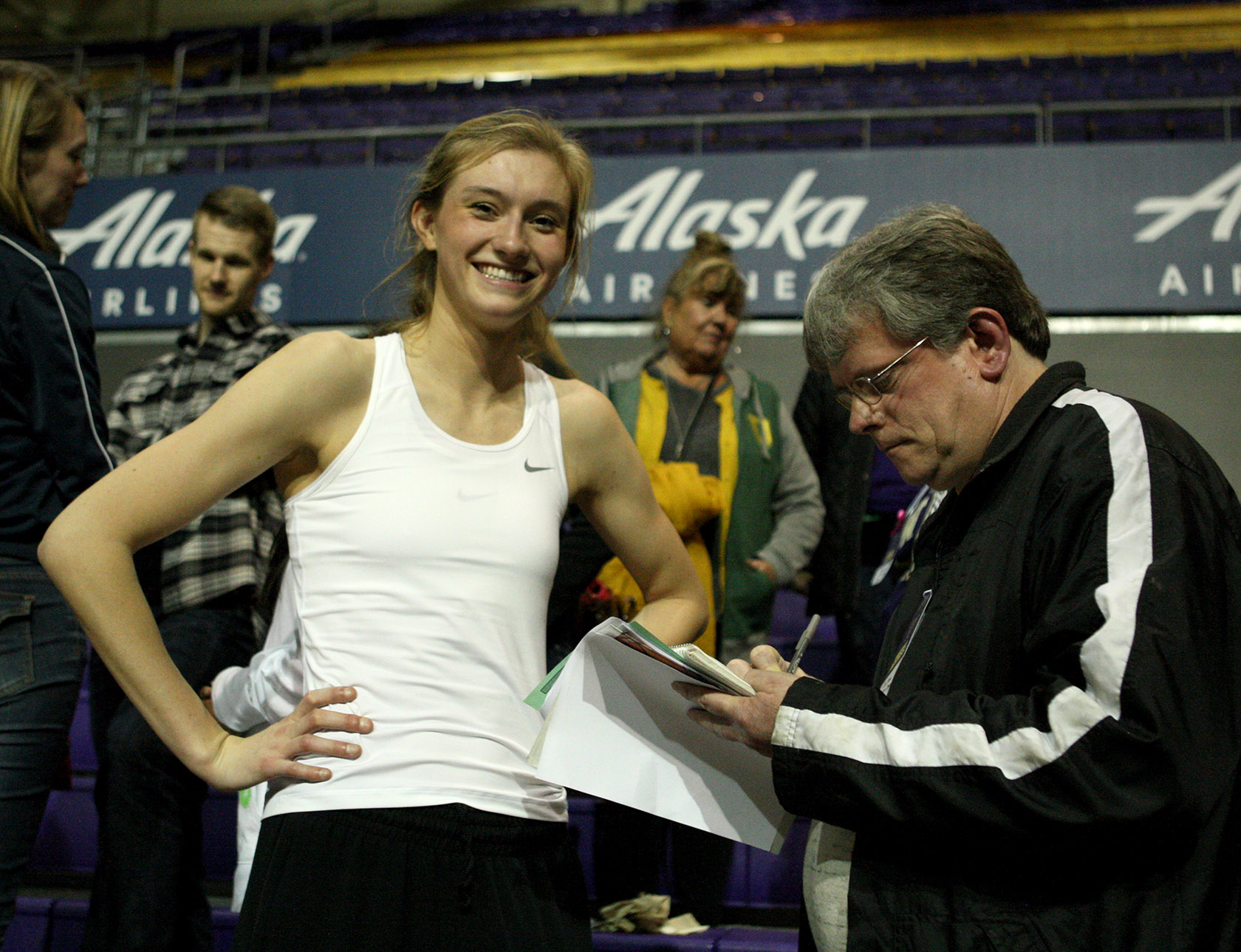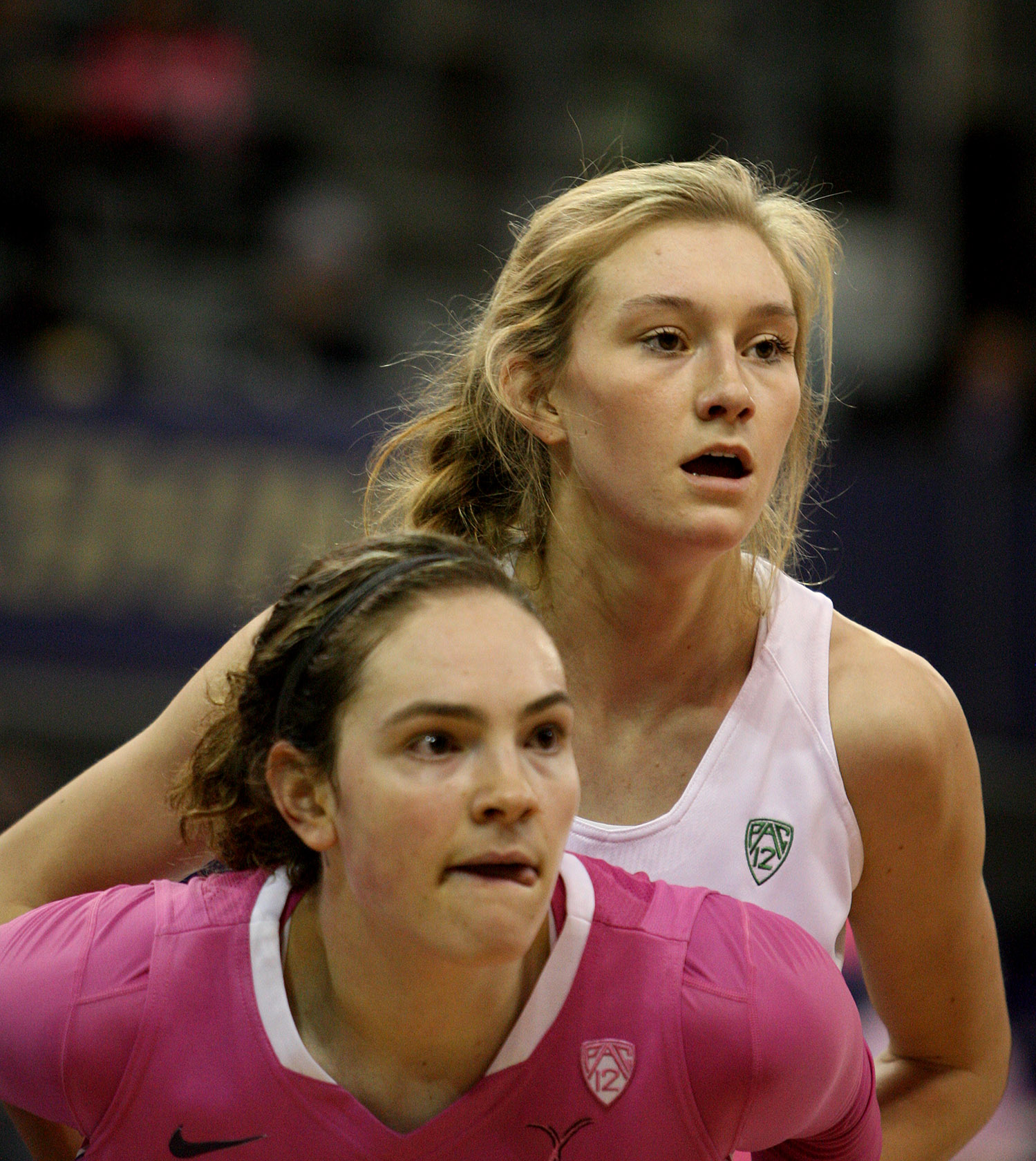 "When you're all in high school, everyone is the best in their neighborhood, or state," she said. "Here only the best players are together. We are all tall athletic women that have a goal. Here everybody is serious. Everyone has the same goal. It's a super team atmosphere."
She enjoys that factor about Oregon.
"I love it, I love it," she said. "I have got a really great family there. So I'm not alone at college, not at all. I'm happy to be here and happy my body is healthy again."
Lydia's family and friends from the Seattle area were out in force for her game at the UW.
"It's really great to have everybody here," she said.
It took some dealing with her teammates to get enough tickets, since each player is allowed three for each away game.
"Oh gosh, so many tickets," said Lydia. "So many tickets at the last minute. My mom kept saying can you get this person in and that person."
The persons included younger brother Anthony, who now plays for West Seattle High School.
"He's grown so much since I've been gone," Lydia said.
He is only following in the footsteps of his father -- and sister.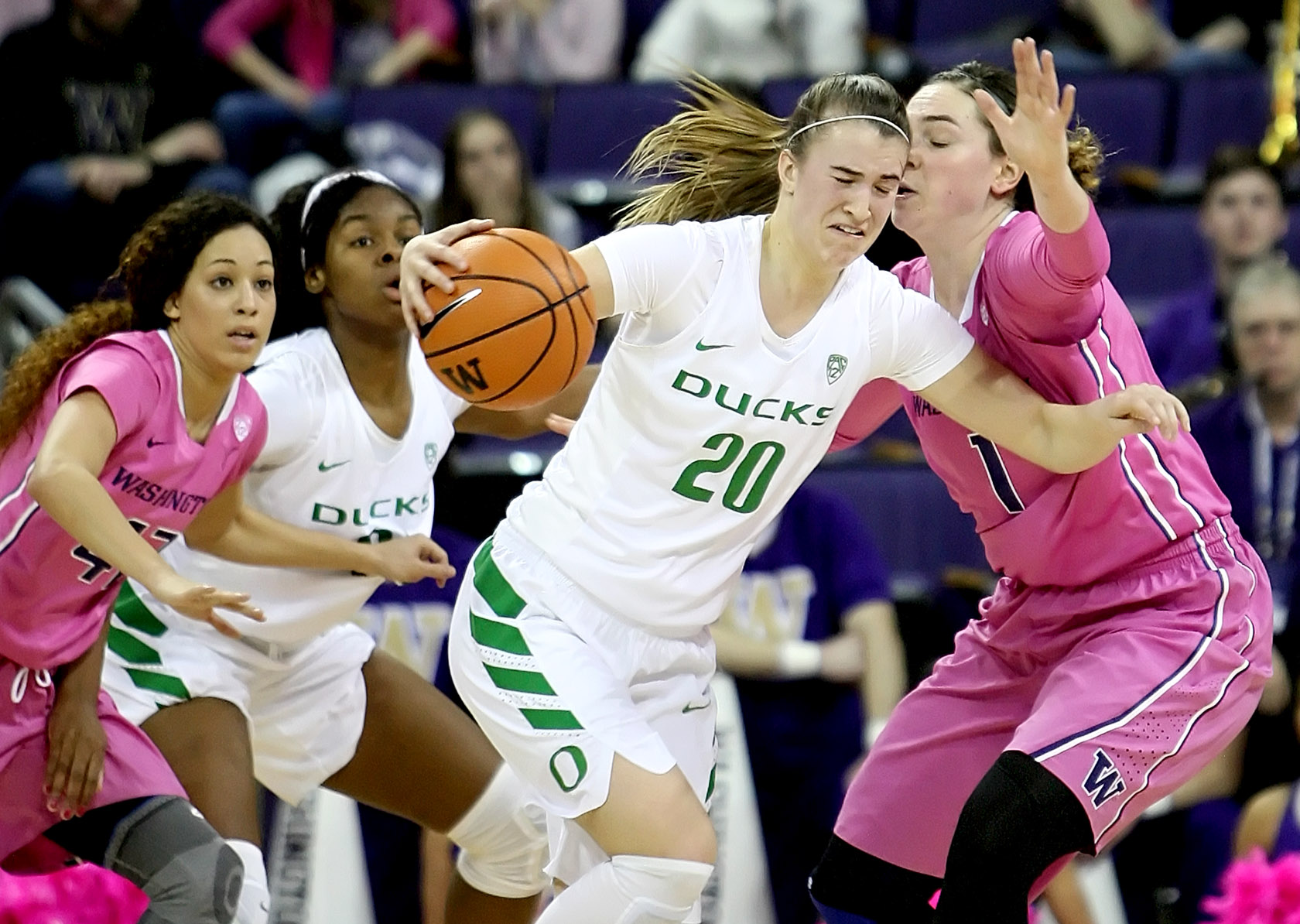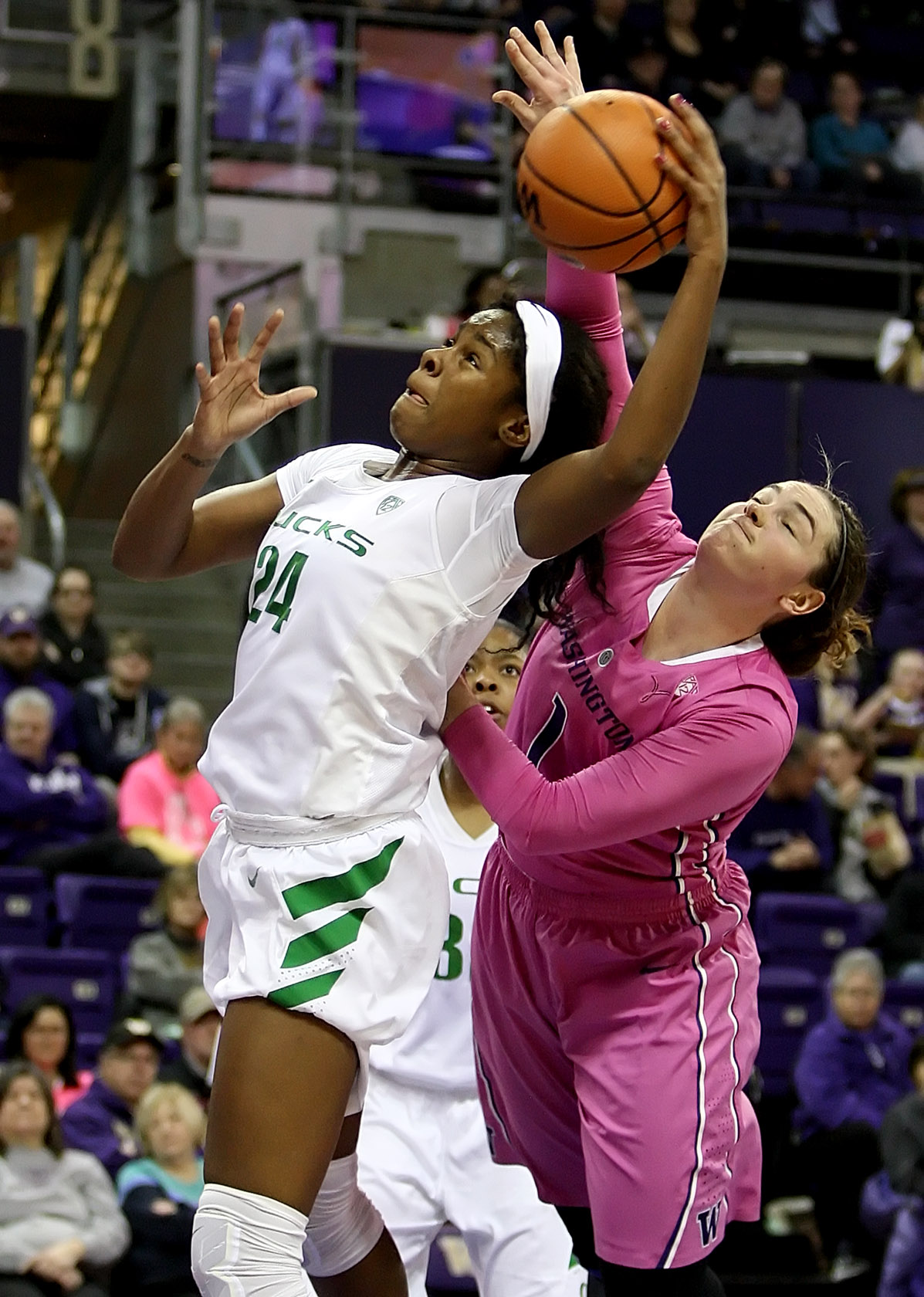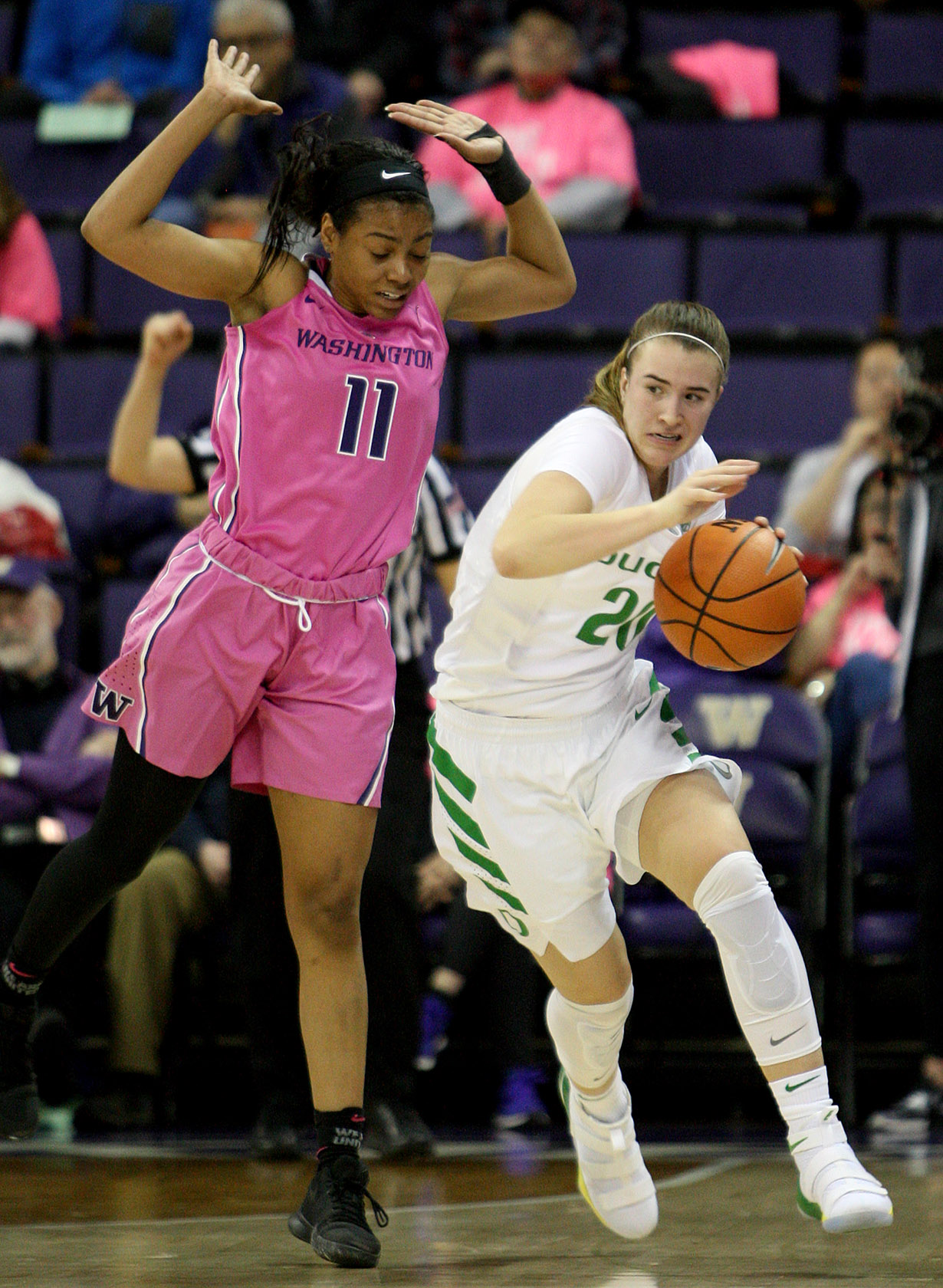 Comments
Go, Lydia! We're so proud of you!
Add new comment