What's it take to be a landlord on Seattle's west side?
What's it take to be a landlord on Seattle's west side?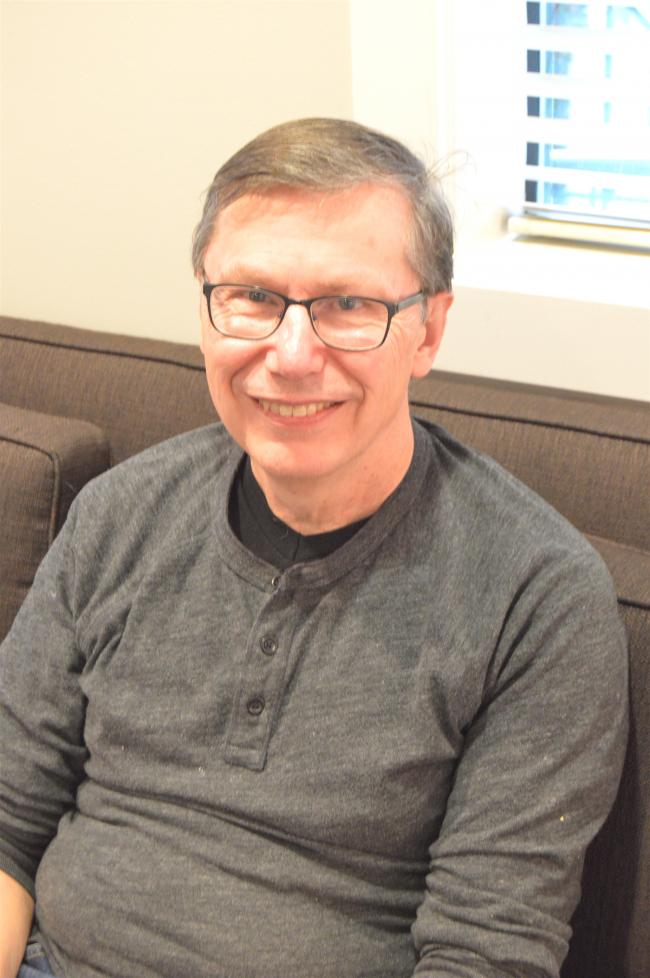 Mon, 02/12/2018
By Lindsay Peyton
Do you have what it takes to be a landlord in Seattle these days?
Ty Cayce, president of property management company Cayce Real Estate Services in West Seattle, said it's more complicated than one might think. 
"There are just more and more things happening that are challenging us in a number of ways," he said. 
His company manages older and smaller apartment buildings and single-family homes. Landlords trust the firm to apply the City of Seattle's rules and regulations fairly but also to assure that their property investments return a steady stream of supplemental income. 
That's become increasingly difficult, Cayce said.
"We want to do what's right for property owners," he said. "They want our fees to stay low and reasonable, but the more the city does to enforce regulations, the more it puts pressure on us. It ends up causing delays, slows down our process and makes things less efficient."
Landlords are left with higher property management fees, coupled with rising property taxes and maintenance costs. 
"To keep being profitable, they need to bump up rent," Cayce said.  "The city thinks this is good for renters, but it's really bad for renters. Rent goes up, and that's exactly what they don't want to happen."
Cayce spends a lot of time explaining the rules to his clients--especially the first-come, first-served renters law. The policy requires landlords to accept the first applicant who files paperwork correctly and meets their criteria. The law was created to prevent discrimination.
"It's your property, but it's not your decision," Cayce tells landlords. "We'd rather find the tenant who's best suited for you, not just the tenant who was able to get to a computer first." 
Cayce likened the situation to a job interview where an employer would have to select the first one to turn in an application instead of the individual most qualified for the job. 
Deposit limits have also been a challenge, Cayce said. Previously, landlords could accommodate a renter who didn't have a perfect credit score, by offering a higher deposit to soothe their anxieties. 
"Now we can't do that," he said. "We have to go back to that person and say, 'You don't meet our screening criteria.'" 
In addition, property owners are now required to offer payment plans for their security and pet deposits.  
"They're leaving the owner super vulnerable in case something goes wrong," Cayce said. 
Last summer, Seattle's City Council passed a law that prevents landlords from using criminal records as part of their screening criteria. 
Cayce said the new laws place him in an awkward position. "We're constantly having to play facilitator and mediator," he said. "Owners get agitated with us."
A number of his clients have thrown up their hands, he said. They sell their properties and head to Burien, Kent, Auburn or Tacoma instead. 
"You're losing a lot of people who want to be in Seattle and want to provide a house in the city," Cayce said. 
Cayce feels that landlords are looked at as the lowest common denominator. "They're vilified, absolutely," he said. "They're branded with a broad brush stroke, that they must be wealthy. There are plenty of property owners who are not wealthy. They simply have an investment that they're most often using for their retirement."
Cayce said that small landlords are being hurt the most, while larger apartment complexes typically have the staff and resources to manage changing laws and fees. 
He believes the situation could be improved if landlords and property managers were consulted during the decision-making process. "Invite us to the table," he said. "Give us a voice."
Broker Tom Moorman agrees. "It would be better to hear both sides," he said. "Because there is another side. There's a middle ground, and that's not a bad place to be."
He has lived in Ballard since 1978 and became a landlord in 1980. He has worked with Windermere Real Estate Co. since 1984. 
Owning rental properties has been his retirement plan. He now has 38 units, almost all in Ballard. He says that being with the company provides him with resources to navigate a quickly moving market. 
Moorman is a member of the Rental Housing Association of Washington, a professional organization for landlords. He said the group wanted to weigh in on city regulations that affect them but were not allowed. 
"The city has ideas of what will help, but what concerns me is their ability or how they go about it," Moorman said. 
He added that costly penalties for landlords who do not meet regulations could be intimidating enough to deter prospective landlords. The maximum penalty for first-time violations is $11,000. For a second violation, $27,500, and $55,000 for a third. 
Moorman said smaller landlords often provide more affordable housing, while newer apartments offer a luxury product that not everyone can afford. 
Moorman sometimes teaches classes for agents about becoming a landlord. 
"It's not for everyone," he said. "It's stressful. My advice is to bring in a partner, someone who you're comfortable with."
West Seattle landlord Conor Laffey is using a digital partner to help with his property, signing up for an online property management platform called Avail. 
After transferring to a new area for work, Laffey decided to rent out his home rather than sell it.
"Being a landlord was not my intention," he said. "And I am the furthest thing from being a handyman. I wanted someone to take the pressure out of it."
He said Avail has helped him through three renters. "It's an incredible tool," he said. 
Ryan Coon, who created the company, has also been a landlord in the past. He's based out of Chicago but keeps an eye on the market in Seattle. "It's definitely one of our strongest markets," Coon said. "Seattle is obviously a growing market with a lot of interesting things going on."
He said that there have been more new apartment buildings constructed in the past few years than in the past two decades. "It makes for an interesting experience for part-time landlords," he said.  Landlords have to remain competitive with new units coming on the market, while staying aware of local laws, Coon added. 
"It's important to stay in touch with what's going on," he said. 
Rentalutions has city-specific content to provide landlords resources for each ordinance. Still, Coon said small landlords have an edge. "A lot of tenants prefer renting from an individual instead of a big corporation," he said. "You can do a lot to highlight how responsive you are. "
He recommends landlords stay on top of the pricing trends and keep their places looking top notch. He said technology can help keep units full.
For more information about Avail, visit Avail.co.
For more information about Cayce Real Estate Services, visit www.cayceres.com.
For more information about Ballard's Windermere Real Estate Co, visit www.windermere.com.