Search warrant yields cache of guns and pills in West Seattle
Search warrant yields cache of guns and pills in West Seattle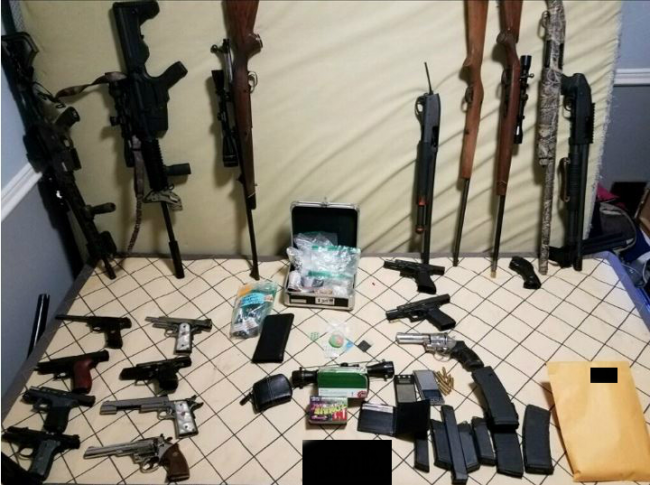 Tue, 02/13/2018
A warrant to search a West Seattle home resulted in finding 19 guns and hundreds of pills say the Seattle Police.
The home in the 7000 block of 18th Ave. SW was searched on Sunday at 10 a.m. and police arrested a 28-year-old man who attempted to get away out the back door.
The count came to189 hydrocodone pills, 276 amphetamine pills, 3.5 grams of methamphetamine, 11 handguns, five rifles –one of which was modified with a bump stock– and three shotguns.  The weapons were placed into evidence pending further investigation.
The suspect was booked into King County Jail for narcotics-related charges and faces possible weapons charges.