Video of attempted ATM robbery in Admiral Junction released: Do you know this guy?
Video of attempted ATM robbery in Admiral Junction released: Do you know this guy?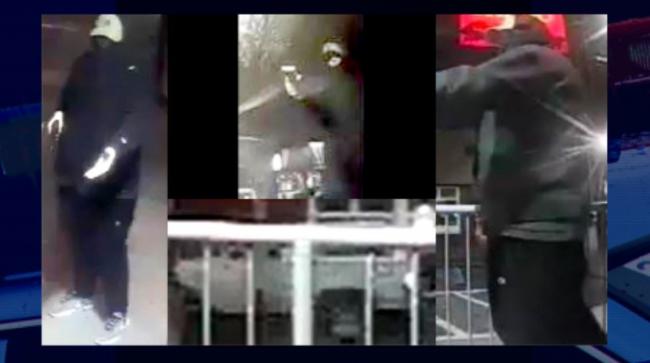 Sat, 03/10/2018
Our news partner Q13 Fox News in Seattle reported that the Seattle Police are seeking the public's help in the apprehension of an armed man who attempted an ATM robbery of a customer at a Wells Fargo ATM in the Admiral Junction last month. The video of the incident is on their website at the link.
http://q13fox.com/2018/03/09/armed-atm-robber-wanted-crooks-cash-machin…
A cash machine stickup is caught on camera, so now Seattle Police are hoping you can help identify an armed crook who hit outside a Wells Fargo in West Seattle last month.

It was 3:40 in the morning — never a safe time to use an ATM — but detectives say the victim needed cash quickly to help his sick mom and he wasn't going to give it up — not even at gunpoint.

"Soon as the cash comes out he is approached by the subject, you'll see him on the video. He's armed. If you look real close it's a real gun and he's got his finger inside the trigger, which means it only takes about five pounds of pressure for that thing to go off," said Ret. Det. Myrle Carner with Crime Stoppers of Puget Sound. He demands money. This is where an argument takes place. The victim refuses to give him money and they exchange some obscenities and the victim just takes off running. At this point, the subject actually yells at him, 'You better stop, or I'll kill you!' Well, that just sped up the victim even further, then all of a sudden the suspect just takes off."

Detectives think the robber's white, in his late teens to mid-20's, about 6'0" and weighs around 225 pounds. His face is well-disguised, so they're hoping a possible suspect vehicle may help figure out who he is."On the video there's also a vehicle that goes through and we're not sure whether that vehicle is part of this, or whether somebody was driving through there, so take a look at the vehicle, if you think it's connected, obviously we need that information," said Carner. "The thing that's disturbing to us is that this guy is on the street. He is armed. We haven't had a rash of ATM robberies for a while, but this guy didn't get any money in this case, that means he's out, gonna try it again."

Detectives think the truck is a white mid-90's Ford Bronco.

If you recognize the truck or the suspect, or know anything at all that can help Seattle Police identify him, call Crime Stoppers at 1-800-222-TIPS(8477), or use the P3 Tips App on your smart phone to submit your information.

It's anonymous -- you never have to give your name -- and you'll get up to a $1,000 cash reward if your tip helps lead to his arrest.