Taste of West Seattle gearing up for 13th annual event: Proceeds benefit West Seattle Helpline
Taste of West Seattle gearing up for 13th annual event: Proceeds benefit West Seattle Helpline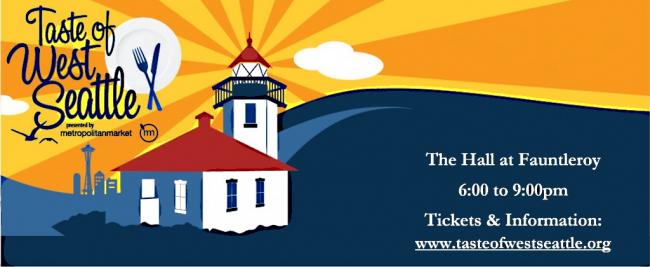 Sat, 03/17/2018
Over 40 restaurants, breweries, and bakeries expected to take part in the 13th Annual Taste of West Seattle on May 24. Tickets now on sale.
The West Seattle Helpline is the beneficiary of the event. This local, community-based food fair is the largest event of its kind in West Seattle. They will feature food and drink samples and tastes from over 40 different restaurants, breweries, wineries, coffee shops, bakeries, chocolatiers, specialty food stores around the area.
The event has drawn a sell-out crowd of more than 500 people from West Seattle and throughout King County for the past five years in a row.  All proceeds from the event go directly to support the West Seattle Helpline's emergency assistance programs for low-income individuals and families in West Seattle who are recovering from a crisis or unexpected hardship.
Please apply if you're interested in becoming a sponsor or a participating restaurant.