West Seattle Police Blotter week of 5-7-18
West Seattle Police Blotter week of 5-7-18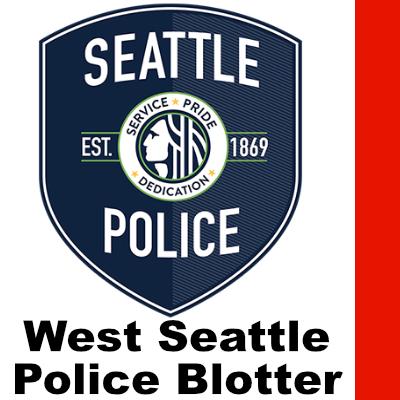 Mon, 05/07/2018
Construction site burglarized
A developer and owner of a property under construction in the 7300 block of 35 Ave SW called police around 1:33 p.m. on May 1 to report a burglary. He left the site, locked and secured around 5 p.m. the day before, and returned at 7 a.m. to find the property ransacked. Burglars took carpet from an upstairs bedroom, a wine cooler, lights, plumbing fixtures and miscellaneous tools.
Outdoor shed burglarized
A woman residing in the 9000 block of 21 Ave SW discovered that her outdoor shed had been burglarized. She called police just before 8 p.m. on Tuesday, May 1. She said that the shed was locked, and the thief broke in, took work wools and copper piping, a cart, a tent and two wedding glasses. The suspect also moved a table saw out of the shed but left it outside. Officers took photos of the site and uploaded them into evidence.
Suitcases, tools stolen from apartment storage
Officers arrived at an apartment complex located in the 3000 block of Harbor Ave SW around 3 a.m. on April 28 to investigate a burglary. The victim said his storage unit was pried open and his master lock was cut and missing. The door to the unit was damaged, as well. The thief took three suitcases, a power drill, books and various hand tools. The burglar left no evidence behind.
Assault on Delridge Way SW
Around 10:40 a.m. on Friday, April 27, officers responded to a call about an assault in the 3800 block of Delridge Way SW. While driving in that direction, police saw the victim walking on SW Andover St. He was bleeding from a cut on the left side of his face, as well as a circular wound on the back of his head. He said that the day before an unidentified, homeless man stole his vaporizer. Then, the next day, the victim saw the same suspect. The suspect chased him and hit him repeatedly with a baseball bat. The victim said the man lives in a tent under the West Seattle Bridge. Officers searched the area for the suspect but were unable to find him. The Seattle Fire Department responded to the scene and treated the victim. A witness said that the victim has worked for him for five months and complained that the suspect had harassed him before. Officers found the bat with blood on it and logged it into evidence.