West Seattle Police Blotter week of 6-18-18
West Seattle Police Blotter week of 6-18-18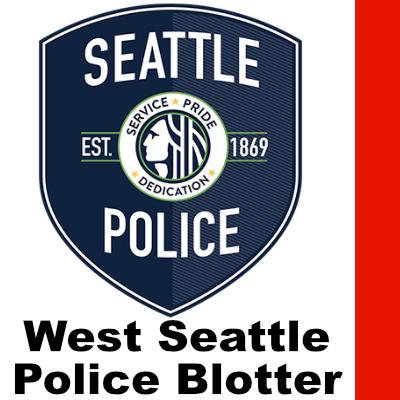 Mon, 06/18/2018
Burglary of townhome under construction
A townhome under construction, in the 6000 block of SW Admiral Way, was burglarized. There were 12 units in the complex. The superintendent reported to police that workers were last on the site at 5 p.m. on Thursday, June 7. Around 6 a.m. the following morning, they arrived and discovered that the gate securing the property was removed and the gate opened. One of the units was forcibly entered and tools were stolen from the interior. The suspect used a pry bar to enter the building. Officers were not able to locate any fingerprints or evidence.
Cameras taken from workplace
Around 1:30 p.m. on Wednesday, June 6, officers were dispatched to a business in the 4200 block of W Marginal Way. A woman said that her office purchased two Canon cameras, which were kept in a locked cabinet. A co-worked asked to borrow one, and that's when they discovered that both cameras were missing. The woman had stored keys to the cabinet in her work desk and said that multiple employees has access to her office and could have found the keys. She did not have anyone in mind that could be guilty of the crime.
Attempted robbery on Avalon Way
Officers arrived in the 3200 block of SW Avalon Way to investigate an attempted robbery around 10:50 a.m. on Wednesday, June 6. The suspect left the scene just before the police arrived. Video surveillance footage revealed that the man shimmied the lock of the building and entered the main lobby. He was inside for a minute before taking leaving and does not appear to have stolen anything.
Detectives investigate vehicle, pedestrian collision in West Seattle
Detectives from the Traffic Collision Investigation Squad are conducting an investigation following a vehicle and pedestrian collision in West Seattle on Thursday evening. June 7.
Shortly before 5 p.m., a 35-year-old man was crossing 35th Ave SW in the 4400 block, when he was struck by a Nissan sedan travelling northbound. Patrol officers from the Southwest Precinct, along with Seattle Fire Department medics responded to the scene. Medics transported the victim to Harborview Medical Center with life-threatening injuries. Detectives then responded to process the scene. The adult driver of the Nissan remained at the site of the accident, and no intoxication or impairment was detected. The driver was then allowed to leave. Then, 35th Avenue SW was shut down for the investigation between Avalon and Fauntleroy for several hours.