The house where REI was built, West Seattle's part of the company history
The house where REI was built, West Seattle's part of the company history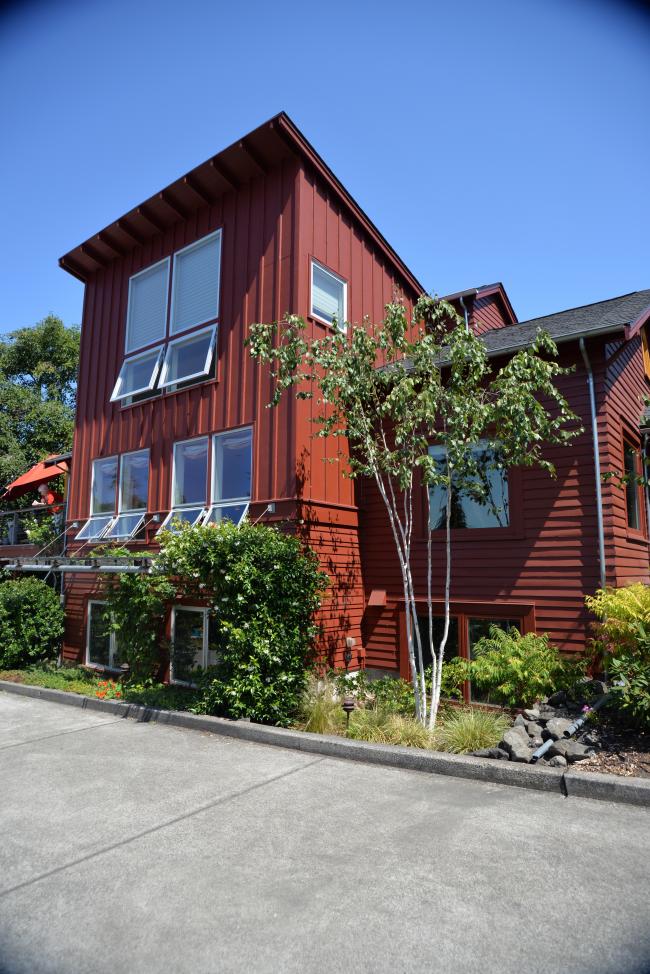 Photo by Lindsay Peyton
Mon, 08/06/2018
Recreational Equipment, Inc., better known as REI, grew from humble roots as a Seattle start-up into a company with 154 retail stores in 36 states. 
The business can trace its roots to West Seattle, to a house on SW Southern St., perched atop a hill, overlooking the ocean. 
The Southwest Seattle Historical Society opened the doors of the home that started it all, belonging to the late REI founders Lloyd and Mary Anderson, as part of its "If These Walls Could Talk" annual tour on Sunday, Aug. 5.
Executive director Jeff McCord explained that when the Andersons purchased the property and built their home, they found themselves outside the hustle and bustle of the city. 
"This land would have been thought of as remote, out in the country," he said. "They understood the appeal of the land, and that's what brought them out here. The spirit of wanting to live in the outdoors is what drew them to this spot."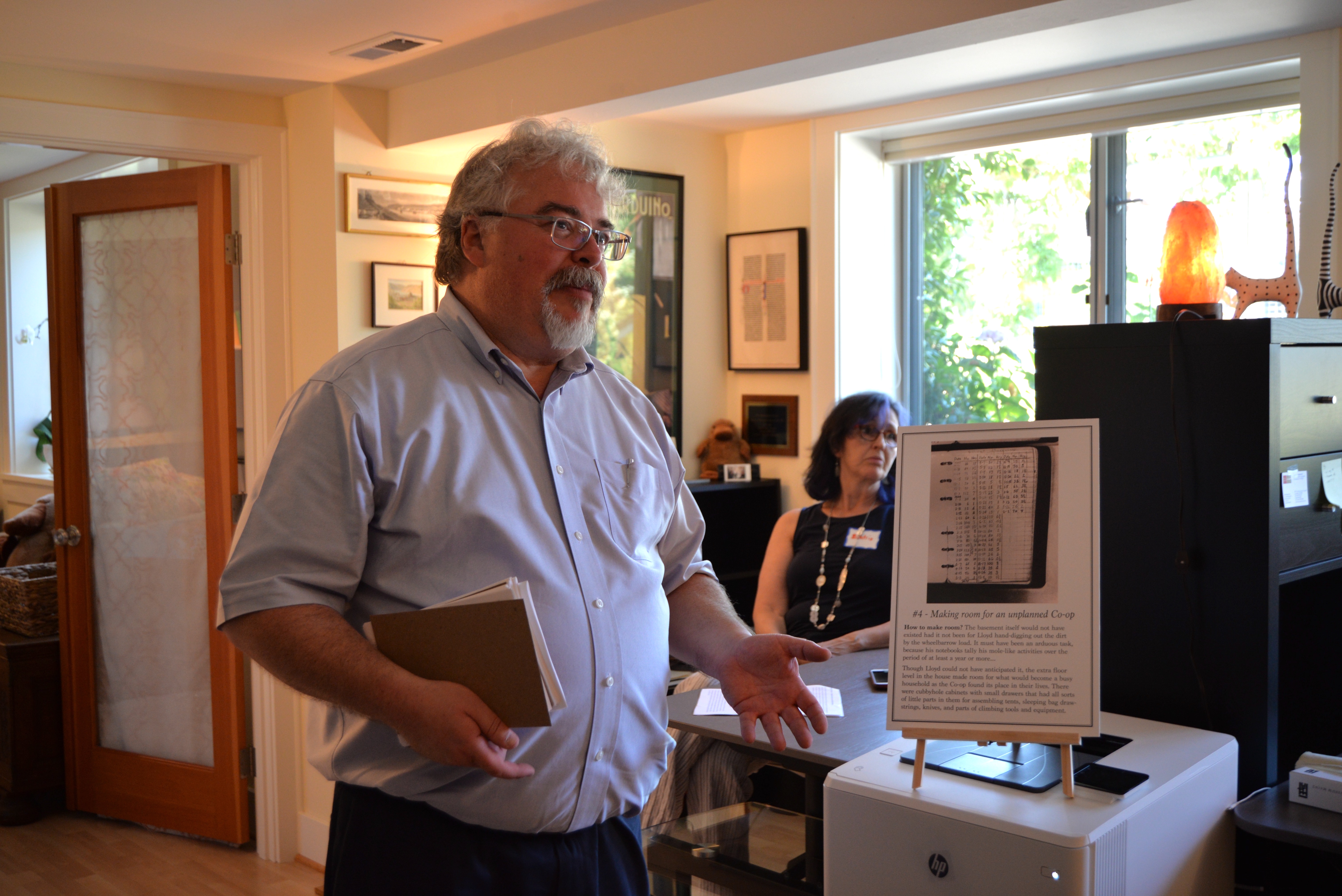 The REI story begins when Lloyd Anderson, a member of the Mountaineer's Club, purchased an ice axe from an importer in the U.S. in 1935. At the time, the $15 tool was expensive and poorly made. 
Lloyd set out on a mission to find better equipment. He found a catalog from a European distributor, and Mary was able to translate the descriptions and place orders for a higher quality—and more affordable—ice axe.
When other members of the Mountaineer's Club learned about the venture, they started ordering from the Andersons in bulk. The co-op was born. 
By 1938, the Andersons had their own mail-order business and their basement transformed into a storehouse for all types of outdoor gear. 
Jim Whittaker also lived in West Seattle and became REI's first full-time employee. He eventually became the company's CEO. He was also the first American to summit Mt. Everest. 
His son Bobby Whittaker spoke during the Southwest Seattle Historical Society's tour. He shared memories of growing up nearby with his own basement full of climbing gear. 
Bobby recently completed a documentary film "Return to Mt. Kennedy," inspired by his father's climb on Mt. Kennedy with his namesake Bobby Kennedy. The movie opened at the Seattle International Film Festival.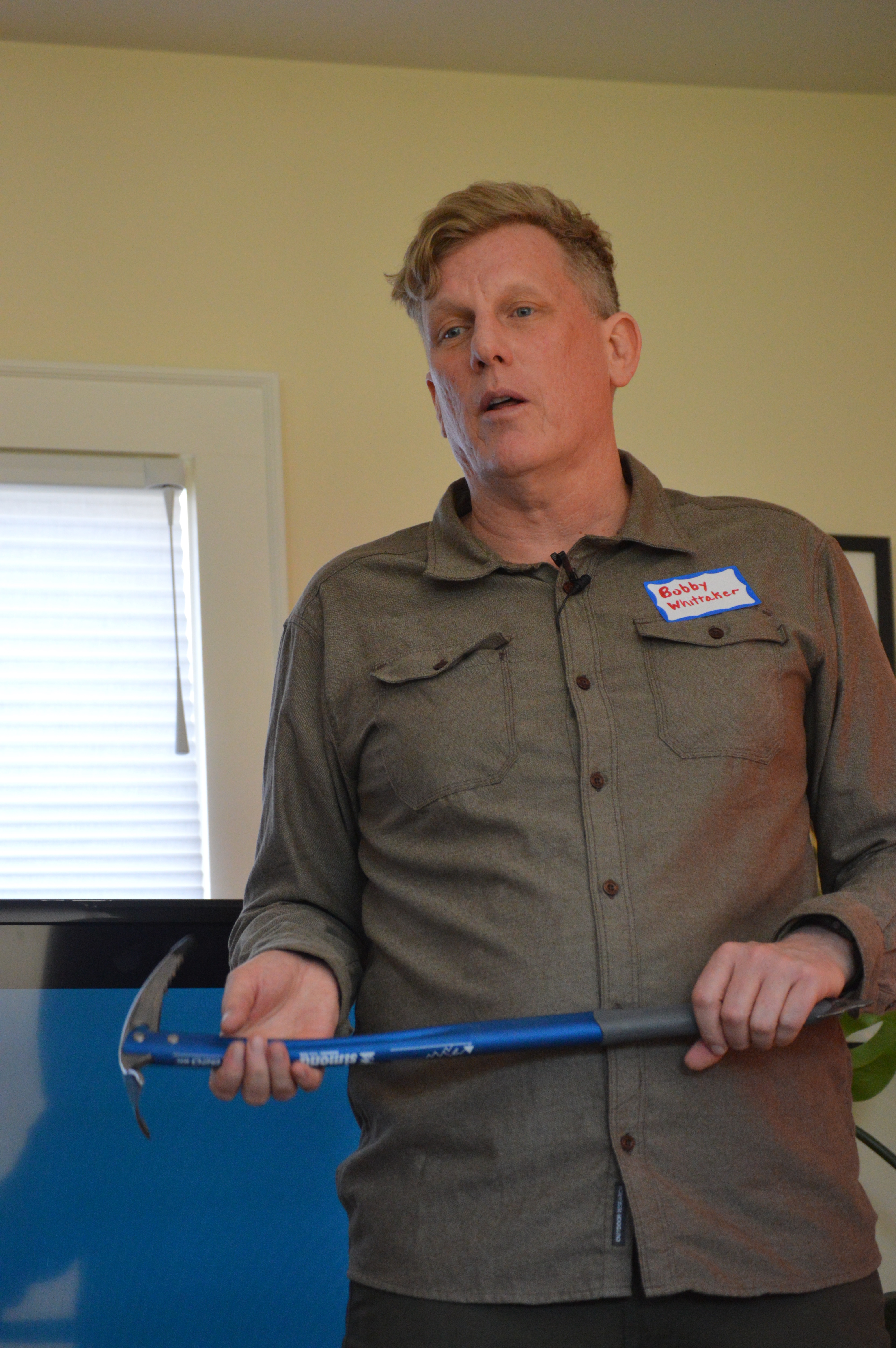 The film also tells of Bobby's history with Sub Pop Records, another locally grown company. These days, he spends his time advocating for public space and developing recreational trails locally.
"I've retired from the music business, and now I'm into conservation, recreation and preserving public land,' Bobby said. " A passion of mine is public space."
Alex Thompson, vice president of brand stewardship and impact for REI, also attended the home tour. 
"History is a living thing," he said. "It's not static."
Thompson believes his role in the co-op is shaped by the company's rich history. "Understanding the choices Mary and Lloyd and others made helps us act in the interest of our members going forward," he said. "It gives you a very deep and profound sense of your responsibility."
Lloyd died in 2000 at age 98, and Mary sold her home to a developer. The house was eventually purchased in 2002 and restored the interior and exterior, adding dormers and a cupola. 
Mary died last year at age 107. The property is now known as "Anderson Gardens" and features a central space shared by the REI house and three neighboring homes. 
For more information about the Southwest Seattle Historical Society, visit www.loghousemuseum.org.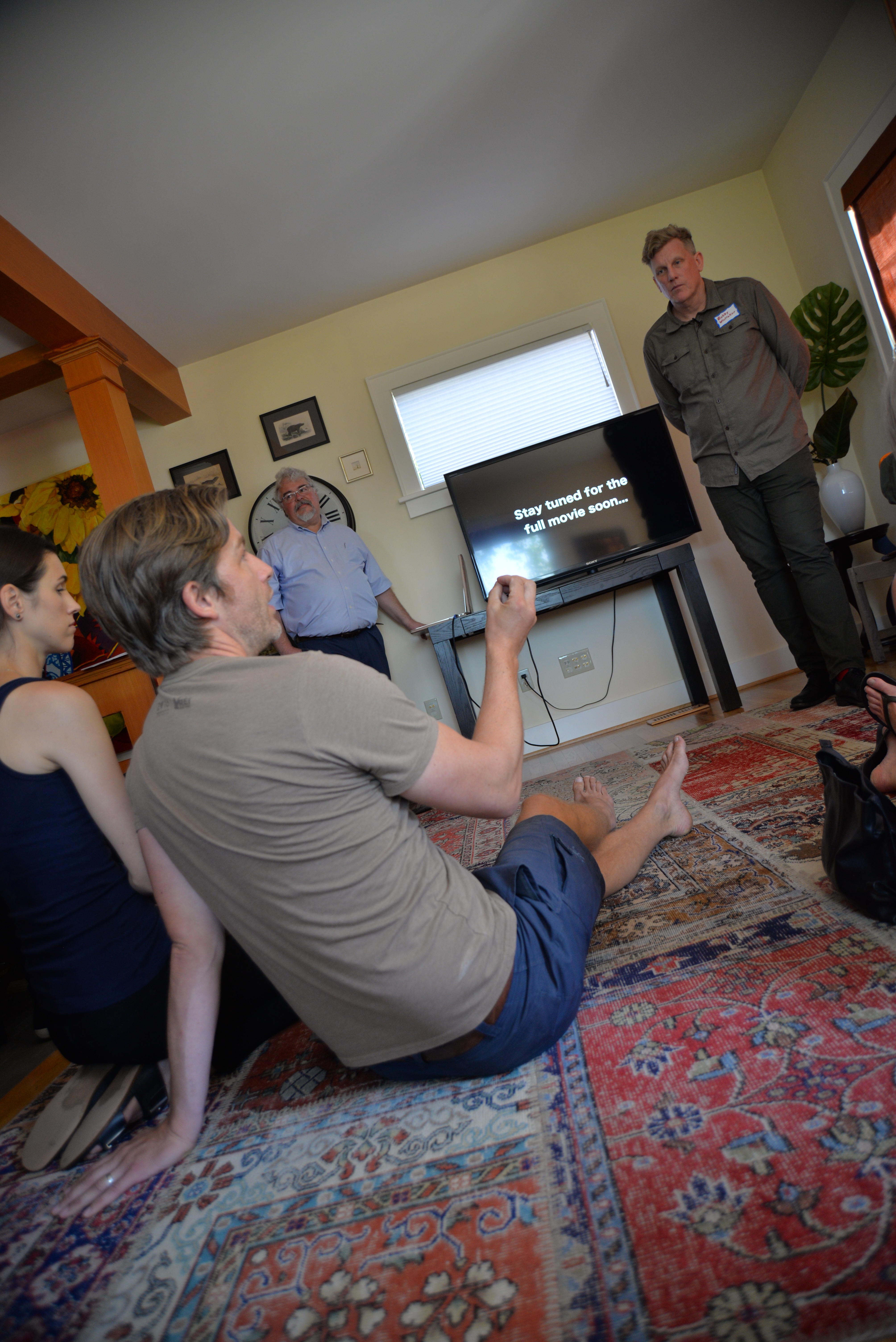 VIDEO: Bobby Whittaker and the introduction of Return to Mt. Kennedy
video by Patrick Robinson
VIDEO: Bobby Whittaker discussing the founding of REI
Video by Patrick Robinson