Big Bird? Bird on a Wire Espresso expands
Big Bird? Bird on a Wire Espresso expands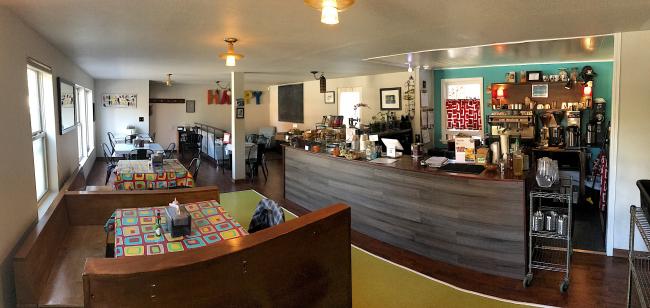 Fri, 10/05/2018
Heidi Herr is a busy lady. A study in constant motion Herr has been the owner of Bird on a Wire Espresso at 3509 SW Henderson Street since 2002. But the issue has always been that it's literally too popular. For a neighborhood coffeehouse serving Ravens Brew Coffee they could only fit 15 or 20 people in at most and that meant most were standing. 
Outdoor seating was added, and still it wasn't quite enough. So when the building owner made the space just adjacent available, Herr said yes. "We were maxed out."
Just open the new "big bird" has 1400 square feet, with an expanded menu. and seating for 30 people. They serve beer, wine and cider in addition to the usual array of coffee drinks.
They are open 6am to 4pm Monday through Friday and 7am to 4pm on the weekends.
There won't be a big grand opening celebration so "you will have to just stop in to see all the new stuff," Herr said indicating menu changes and more were likely in the next 30 days.