Nino Cantu honored for his nearly two decades of service at SWAC; Beloved groundskeeper died suddenly Oct. 12
Nino Cantu honored for his nearly two decades of service at SWAC; Beloved groundskeeper died suddenly Oct. 12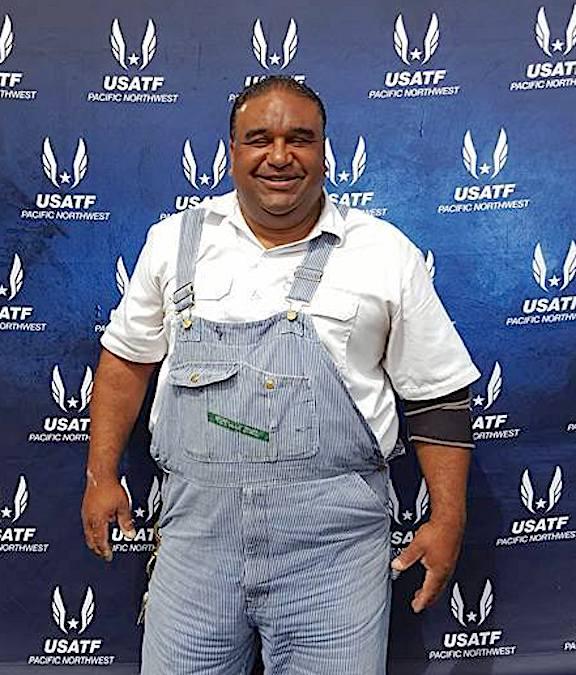 Fri, 10/19/2018
How do you measure the impact of a life? Is it the things accomplished? Is it the work done? If you ask the friends and co workers of Nino Cantu, it's in the smiles and love shared on a daily basis. Cantu, 51, passed away suddenly Oct. 12.
18 years ago Nino Cantu started with the Seattle School District as a gardener. He worked many schools in the north end and south end and eventually got the Assistant Grounds Keeper position at the newly remodeled Southwest Athletic Complex. He worked his way up to Head Groundskeeper where he served happily the last few years.
Good friend Doree Fazio-Young, known as the Lunch Lady at Denny International Middle School honored Cantu Friday evening at halftime of the Sealth- Roosevelt football game. She gathered the team on the field, and spoke to the crowd asking not for a moment of silence "That was not Nino's way," she said,  but instead requested everyone shout and clap as loud as they could "So Nino can hear it all the way to Heaven." The crowd gave him a standing ovation and the cheers went on and on. Fazio said earlier that, "Nino treated the complex like it was his home taking care to welcome everyone like they were family. He loved all the sports that were played at the stadium. He knew all the kids and their parents. He also catered to the community.He had his regulars and his Firefighters that would come  and work out at the stadium. He had parks department user groups who only wanted him to work his event.
Nino took care of both Chief Sealth and Denny, making sure that they were showcases for the community to admire. He was well known and loved by everyone in the Seattle School District and the Seattle Parks Department . Nino made everything personal he treated you like you were his best friend. You always wanted to be where he was. He was truly The Man The Myth and the Legend and he himself was fond of saying.  He will be so so missed by everyone who knew him. SWAC will feel the void for quite some time."
Services for Nino Cantu are set for next Friday October 26th at St Philomena Catholic Church 11:00am 1790 S. 222nd St. Des Moines Wa. 98198
Ted Rodriguez Chief Sealth's head football coach said  "Nino always greeted you with a big smile on his face always and an encouraging word. He always made you feel like you were important always took care of the kids and made you feel like you were at his own house."
Seattle Public Schools released this statement:
We are deeply saddened by the loss of a beloved staff member Nino Canto. Nino passed away on the night of October 11. He had been a valued 609 member and SPS colleague for 18 years and was the heart and soul of the South West Sports Complex.  His dedication to student athletes in Seattle and beyond showed every day in the pride he took in his facility as well as the enthusiasm he brought to every event at his complex.  Everyone that knew Nino was touched by his energy and enthusiasm for life.  His bombastic style and huge grin would greet old friends and new.  He was one of a kind and his passion for life never failed to lift the spirits of those around him.  You could not speak with Nino and not end up with a smile on your face.  His passing has deeply affected our community. We are grateful that his legacy and leadership will live on for many years to come.
We express our heartfelt condolence to Nino's family and ask that you keep his family in your thoughts as they go through this difficult time.