Flyfishing as an intergenerational experience
Flyfishing as an intergenerational experience
Mon, 01/07/2019
By Ken Robinson
Aptly named for its location in the Pacific Northwest, Emerald Water Anglers is West Seattle's only fly fishing shop.  The first ten seconds you walk in you're hooked. The merchandise, cozy leather chairs and the conversation are all designed with the nature lover in mind. You're welcomed with warmth and curiosity for the customer's needs. It's a place you can sit down, chat about life, fish, nature, what you aim to catch; ten inches or twenty inches it's all fodder for conversation. For owner, Dave McCoy, it's about people's stories, their lives and helping them explore.
Over coffee on a rainy Seattle day, I asked Dave to tell me a fishing story. He thoughtfully recounts, "A woman came in to the shop to book a fishing trip with her dying father. All her father wanted her to do was watch her fish one more time. With her father in a wheelchair, she needed additional help. We readily obliged and three of us accompanied and carried her father to the river's edge. He passed away a week and a half later. She was so grateful for this one last time to spend with her father, we were moved to be a part of this experience."
This is one of many stories Dave has experienced. Needless to say, Dave McCoy offers kindness and a fondness for community; he enjoys the walking distance to shops and certainly the outdoor playground for fly anglers. Dave opened Emerald Water Anglers to broaden the sport and embolden all who desire to learn about fly fishing; he's confident in the abundance it offers.
Flyfishing is an often characterized as an intergenerational, shared experience; a legacy you can leave and pass down to generations of family. It's a bonding agent, a therapy brought to you through nature. Dave noted, "As you get older you reflect on the emotional experience that you want to share and hand down to your kids."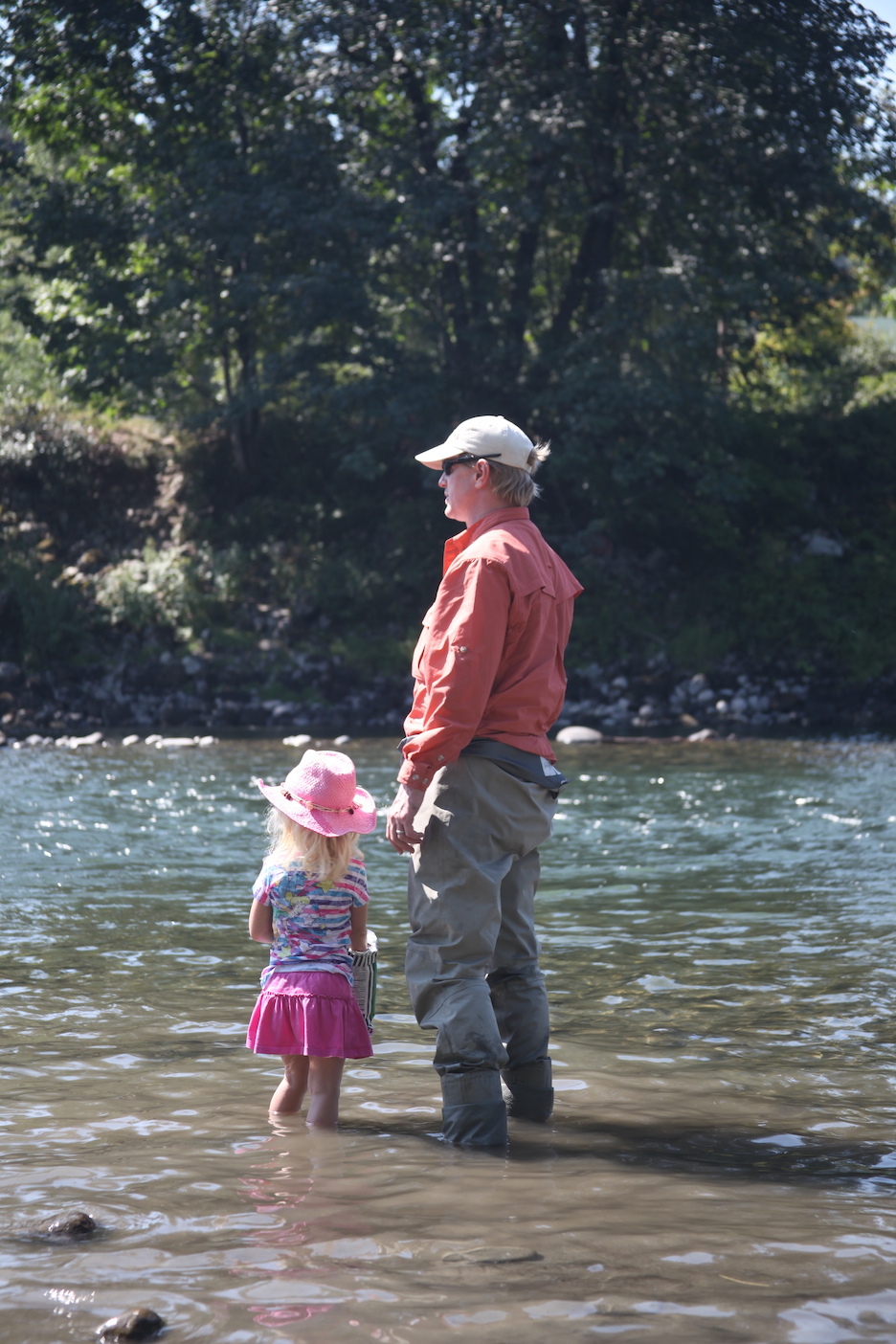 Generations of fly anglers pass down their passion, secret fishing spots, their flies and their rods to their children and often their children's children to celebrate the rugged beauty and artful delicacy of fly fishing.
Dave's life philosophy is seen in his relationships with his family, community and his work within in the fishing industry. Each contributes to the other, an interwoven experience blending into the next to benefit the whole.
He reminds us to share our passions and tell our stories, they are meant to be told.