Water Taxi will sail on special event schedule for SR 99 tunnel festivities Feb. 2
Water Taxi will sail on special event schedule for SR 99 tunnel festivities Feb. 2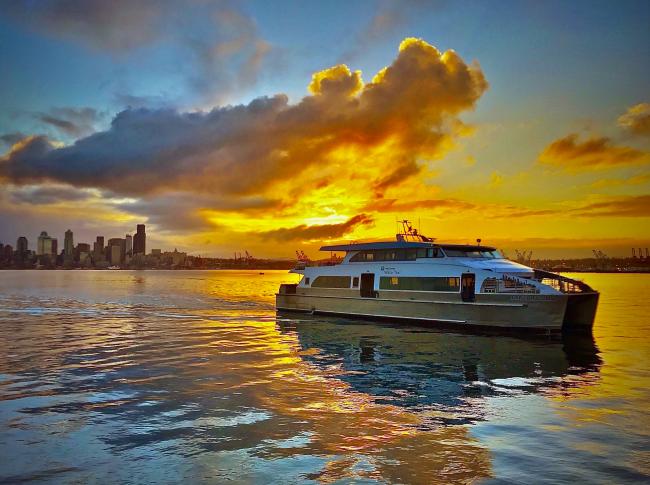 Tue, 01/29/2019
information from King County
Those who are among the 100,000 people signed up to attend this Saturday's SR 99 tunnel grand opening festivities now have the option to sail in on King County Metro's West Seattle Water Taxi. The Water Taxi will operate on a special event schedule from 5:55 a.m. to 7:00 p.m. to help folks coming from West Seattle and surrounding areas get to the action.
Additionally, free parking for approximately 250 cars will be offered at the Pier 2 parking lot located at 2424 Harbor Ave SW (across the street from the 7-Eleven) with continuous shuttle service to the Water Taxi.
From Pier 52, riders can walk across the Marion Street overpass to access Third Avenue and board routes 1, 3, 4 or the D-Line, all of which take passengers to Seattle Center. 
The sailing schedule and more information can be viewed here.
Use Metro's online regional Puget Sound Trip Planner to plan your travel, and for bus stop, schedule and other information, including predicted times at stops. Visit Metro's Service Advisories page for complete information about revised bus service, routing and stops for all planned events.  West Seattle Shuttle routes # 773 and # 775 will not be in service on Feb. 2.
All standard water taxi fares and payment methods apply, including ORCA card, cash (exact change), credit card using ticked vending machines, and Transit GO mobile app.