West Seattle Thriftway updates cases in ongoing energy savings effort
West Seattle Thriftway updates cases in ongoing energy savings effort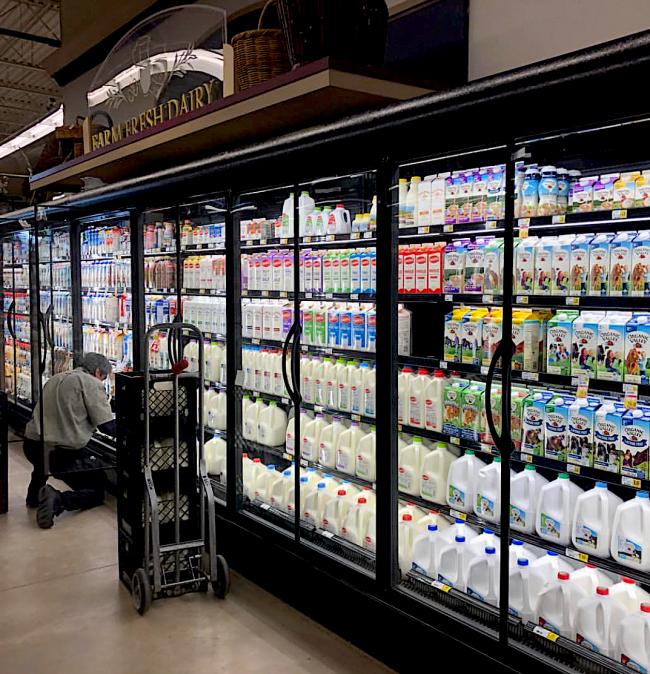 Thu, 02/21/2019
West Seattle Thriftway has been on a campaign to reduce their carbon footprint over the last few years. That effort has meant bringing in replacement refrigeration cases, made by the Hussman corporation that cut energy costs by as much as one third.
Store owner Paul Kapioski, said, "The dairy cases are all brand new, have doors and actually reduce spoilage too. They are replacing cases we originally installed in 1995."
The cases feature EcoVision glass doors that provide excellent product visibility and reduce refrigeration energy use up to 82% according to Hussman.
The new installation is part of keeping up with competition and reducing costs. 
West Seattle Thriftway is located at the corner of Morgan Street and California Ave SW.