Best of Hands Barrelhouse opens and the cow is back
Best of Hands Barrelhouse opens and the cow is back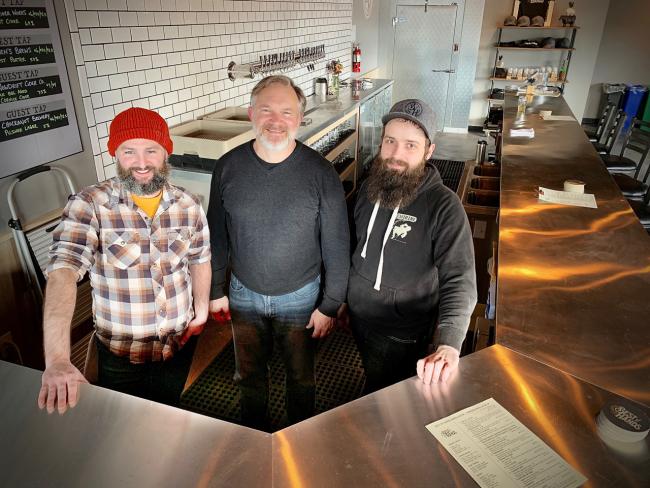 Fri, 03/08/2019
Marking the end of what the owners said was a five year process, the Best of Hands Barrelhouse at 7500 35th SW held it's grand opening on March 8. 
The brewpub is owned by three partners Gregory Marlor, Nicholas Maronetti, and Chris Richardson.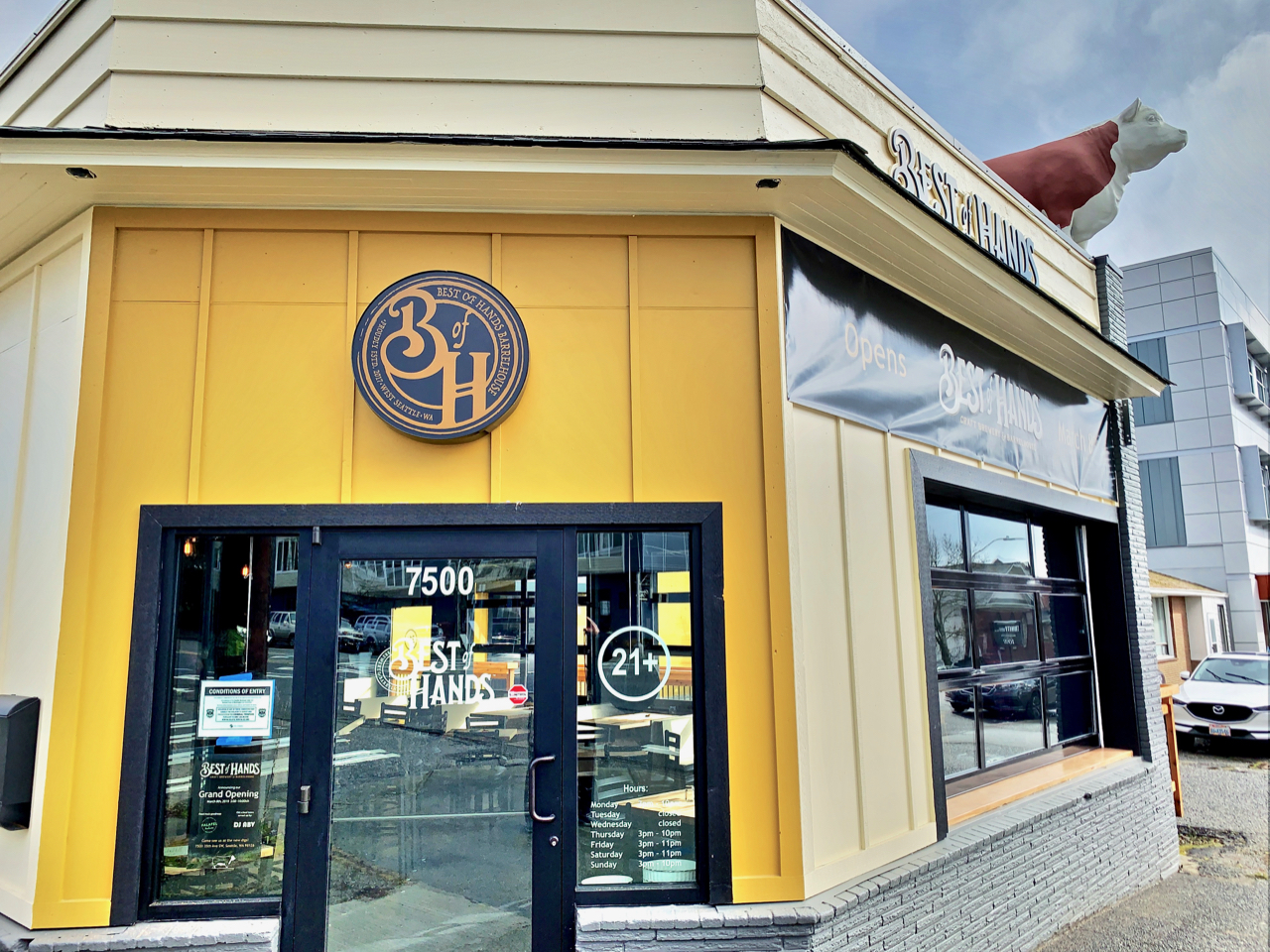 The iconic location, marked by the large brown and white cow that has stood atop the building for decades now has a new life after serving as a convenience store and Deli  (John's Deli) for the last 15 years or so.
The process of remodeling and building out the space was long (and hotly anticipated by the neighborhood). How does it feel to finally get open? "It's awesome," said Marlor and Marionetti agreed, "It's huge," he said. Marlor explained, "It's been almost two years since we took over the lease," They considered a lot of design and layout possibilities finally arriving at the right combination. It's truly a brew pub but no food is served, "There's no room for a kitchen," they said so that role will fall to a rotating series of food trucks that will park near the space. First  up is Falafel Salam followed on 3/9: Buddha Bruddha and on 3/10: Plum Bistro.
Marionetti and Marlor both worked for the Beer Junction for the last few years and said they owe many thanks to owner Morgan Herzog."He's been very supportive the whole way not just in featuring one of our beers but with business advice too."
They have room for 20 beers on tap and upon opening have 12 of their own with five guest taps (Chuckanut Plisner, Snowdrift Ale and Reuben's Brews Porter plus two ciders). Marionetti and Marlor are both Level 2 Certified Cicerones®. which they explained is similar in some ways to a wine Sommelier. It requires study and testing to be certified. They are producing the beers on a six-barrel brewing system. "We plan to brew twice a week and more if need be," said Marionetti.
Many smaller brew houses focus on ales since the turn around time is shorter but Best of Hands will also make their own Pilsner but plan on keeping it very northwest focused, "using Skagit Valley malts and Mount Hood Hops."
The business has the capacity to produce 
They are closed Tuesday and Wednesday and open every day Thursday through Sunday from 3pm tiil 10 (ish) meaning if you are there having a beer you won't have to leave right away. 
The iconic cow which over time has been stolen more than once is back in place as the very familiar landmark. It was damaged the last time and repairs have been made and it's now extremely secure. Don't expect it to be missing again.
The Best of Hands Barrelhouse has revitalized the Sunrise Heights neighborhood and returned a familar icon to West Seattle.