UPDATE: For the love of tea; Seattle Chinese Garden event POSTPONED
UPDATE: For the love of tea; Seattle Chinese Garden event POSTPONED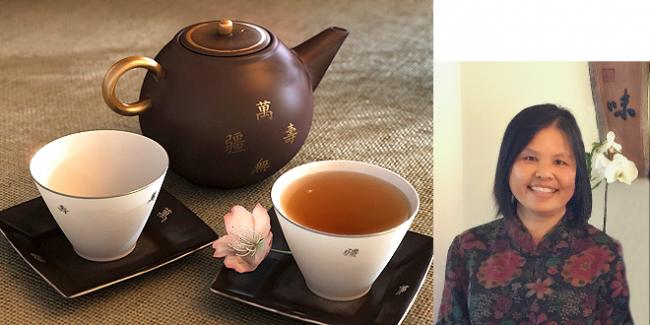 Fri, 03/22/2019
UPDATE Friday 7:20pm
Due to technical issues with the registration site the event has been postponed. No new date has yet been determined but will be announced once it is set
Journey with Chunman Gissing into the Magical World of Chinese Tea
During a 1:30 to 3:30 presentation learn about tea varities and processing, tea ware, brewing, and the pleasures of tea. This interactive workshop will include a demonstration of Kungfu-style brewing. Enjoy tea-inspired poetry and tasting of fine teas from Ms. Gissing's collection. - $20 Fee for talk only
A workshop from 3:30 to 4:30 offers opportunity to practice brewing and serving tea in Kungfu style and to try serving with a Sichuan-style long-spout tea pot. - $30 Fee for talk plus workshop
Chunman Gissing is an educator with great depth of knowledge about Chinese culture and special expertise and passion for tea culture. She has presented her Love of Tea program for numerous educational institutions and organizations. 
Advance Registration Required by Friday, March 22
Pay with credit card by calling the office: 206-934-5219 (Tuesday, Wednesday, Friday -- 11:30 am to 5 pm)
Mail a check payble to Seattle Chinese Garden to the address above. It must arrive by March 22. Mail no later than March 20 as mail first goes to the college mail room.
NOTE about REGISTRATION on Eventbrite: You may register for either the talk only or the full program of presentation and workshop. Despite the info below, we do NOT have a set number of tickets for each option. If most people want to participate in the full workshop, we will make as many tickets available as possible. It is best to REGISTER SOON to secure your preference. If you have any problems with registration on Eventbrite, please contact the Garden office at:
206-934-5219 or info@seattlechinesegarden.org (Tuesday, Wednesday, Friday - 11 am to 5 pm).
LOCATION:
Drive in the NORTH Entrance at South Seattle College. The CHAN Education Center is the first building on your left. You can park in the small lot by the Chan Center or in the large parking lot.
PARKING: $3 -- ticket dispenser is just past the kiosk at the north entrance road.
Download Event Flyer at:  seattlechinesegarden.org
Questions? Please contact the Garden office as noted above.