Highland Park Neighborhood Cleanup set for May 4
Highland Park Neighborhood Cleanup set for May 4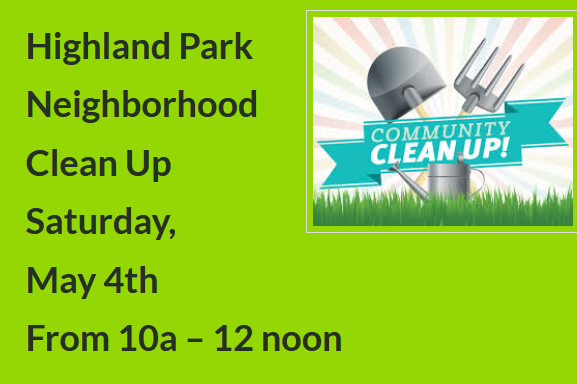 Fri, 04/26/2019
On Saturday, May 4th, the Highland Park Action Committee will be hosting a Neighborhood Cleanup from 10 to noon.
The focus will be on trash along Highland Park Way SW. The cleanup begins at the corner of Highland Park Way SW and SW Holden Street. Trash bags and grabbers will be provided; please bring work gloves if you have them.
Refreshments will be provided. 
They're also encouraging neighbors to host block and traffic circle clean ups from noon-2.