Amanda Knox will return to Italy for the first time this June
Amanda Knox will return to Italy for the first time this June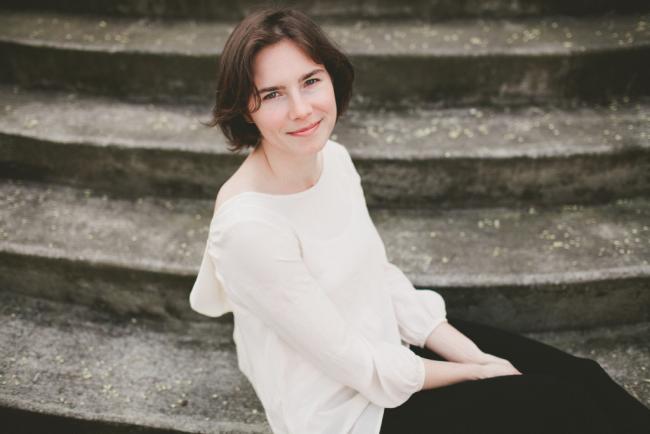 Wed, 05/08/2019
West Seattle's Amanda Knox whose story of wrongful conviction for murder in Italy gripped the media will return to that country for the first time this June. She will speak at an Innocence Project event June 14-15 in Modena. She will speak on the role of the media in judicial errors on the last day of the conference.
Writing on Twitter she said, "The Italy Innocence Project didn't yet exist when I was wrongly convicted in Perugia. I'm honored to accept their invitation to speak to the Italian people at this historic event and return to Italy for the first time."
She has been working with the Innocence Project for the last few years, traveling the country and speaking. Knox also announced her engagement to Chris Robinson last November.
Comments
Well Amanda, you are back. I see you are yet a handsome woman. By now I would have thought you'd have your two or three pretty blond-headed kids in tow.
If you are tackling unjust prosecution and incarceration, there's plenty to chew on in the States, formally great Great Britain, the Commonwealth, and the EU in general. In all of these, persons are convicted and jailed for PC wrong think. It's ironic that in the US the Second Amendment is now safer from tamper than the first..
In the US, as in the EU and Commonwealth, persons are jailed or kept in prison simply for expressing incorrect political opinions. On the flip side, those with correct opinions often escape prosecution or at least severe penalties. Amanda, this is your true battle if you are going to tackle injustice as the West is slipping into the world of the Stasi, Soviet secret police, and the Gulags. You can start by campaigning to remove the statue of Lenin in Seattle and replace it with a true hero like Jackson, Lee, or Washington.
Choose your words carefully in Italy as Italians may not take kindly to any critique of their legal system and misconduct therein. Donald Trump will not come to your rescue this time should you run afoul of EU and Italian speech laws.
For some reason God gave you a public platform. Use it wisely.
Good luck Amanda.
Add new comment