SPD "Cop-i-Con" outreach event is May 18 on Airport Way
SPD "Cop-i-Con" outreach event is May 18 on Airport Way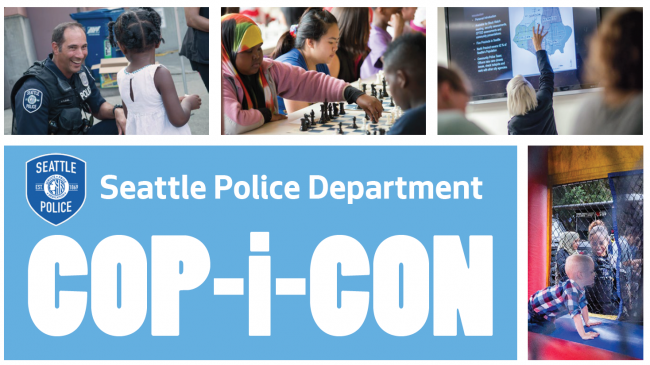 Wed, 05/08/2019
 The Seattle Police Department is holding a public outreach event dubbed "Cop-i-Con", a nod to other cultural 'con" events. The event will give the public a chance to learn more about police operations, crime prevention, and meet the officers involved. A family oriented event Cop-i-Con will feature food, a kids bicycle obstacle course, photo booth, bouncy house and more.
Saturday May 18th, 10am- 3pm, at 2203 Airport Way S- Building C
LEARN 

911 Communications

Gang Unit

Youth Violence Prevention Programs

SPD Navigation Team

Law and the Community/ "Know Your Rights"

Narcotics and DUI

MEET 

SWAT

Bomb Squad

K-9

Hostage Negotiation Team

Mounted (Horse) Patrol

Motorcycle Unit

Bike Patrol Units

ENJOY 

Food

Jumpy House

Kids bike obstacle course

Photo Booth

Detective Cookie's Chess Club

Please contact Felicia.Cross@Seattle.gov for more information.