Sportswatch
Sportswatch
Sporting events worth keeping and eye on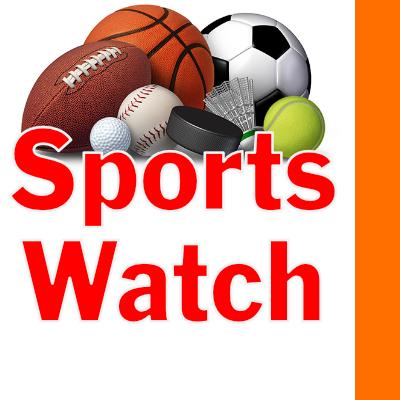 Thu, 05/09/2019
By Tim Clinton
SPORTS EDITOR
High schools
Baseball
Seattle Christian plays Bellevue Christian for the Class 1A West Central District championship at 4 p.m. Thursday at Curtis High School.
The winner goes straight to state and the loser falls into a game for the second and final state berth at 12 p.m. Saturday at Curtis.
Ballard was bumped out of the Metro League tournament by a 4-1 loss to Eastside Catholic on Wednesday after beating Bainbridge, 2-1, the night before and losing to Blanchet in the third place game Monday, 8-2.
Fastpitch softball
Chief Sealth, Ballard, West Seattle and Ingraham are all involved in a battle for the ninth and final Sea-King District tournament berth out of Metro League tournament action.
Chief Sealth and Ballard collide at 3 p.m. Thursday at the Southwest Athletic Complex and West Seattle meets Ingraham at the same time on the other SWAC diamond, with the winners of those games playing again at 5 p.m. Thursday for the district berth.
Highline and Tyee both go on the road for loser-out, winner-to-district games at 4 p.m. Friday, with Highline going to Orting and Tyee to River Ridge.
Nisqually League champion Seattle Christian is off until Tuesday, when it hosts Cedar Park Christian for a 4 p.m. non-league game.
Boys soccer
Mount Rainier meets Sumner for a 5:30 p.m. loser-out West Central District 4A game at Sparks Stadium in Puyallup on Thursday and Highline plays Renton in a 2A matchup at 7 p.m. at Highline Memorial.
If Mount Rainier wins it will play again at 1 p.m. Saturday at Sparks for the No. 5 and No. 7 state seeds.
If Highline wins it goes to Franklin Pierce to play for fifth and sixth at 3 p.m. Saturday.
Ballard plays in the game for third and fourth place in the Metro League at 7 p.m. Thursday at Interbay Stadium. The Beavers took a 2-0 semifinal loss to Roosevelt on Wednesday after posting a 4-1 win over Garfield on Monday.
Tennis
The South Puget Sound League tournament concludes Friday at Clover Park with a 9 a.m. start.
Track and field
South Puget Sound League meet action concludes Friday at Franklin Pierce with a 3:30 p.m. start as the Metro League meet concludes at the Southwest Athletic Complex.
The North Puget Sound League meet wraps up Thursday evening at Auburn Memorial.
Sea-King District action opens next Wednesday at the SWAC.
Golf
The Gold Mountain courses near Bremerton are hosting Nisqually League tournament action Thursday.
Pros
Mariners
Seattle wraps up its four-game series in New York against the Yankees with a 3:35 p.m. Thursday clash before going on to Boston to play the Red Sox  at 4:10 p.m. Friday and 10:05 a.m. Saturday and Sunday.
The Mariners come home to T-Mobile Park to play the Oakland A's at 7:10 p.m. Monday and Tuesday.
All of the games can be seen on the ROOT Sports cable television network.
Sounders
Seattle hosts Houston for 7 p.m. Major League Soccer action at CenturyLink Field on Saturday before entertaining Orlando City on the same pitch at 7:30 p.m. Wednesday.
Both matches can be seen on JOEtv.
Seawolves
Seattle's Major League Rugby team visits New York for a 1:30 p.m. Saturday match.
Reign
The Reign is off until Saturday, May 18 when it hosts Sky Blue for a 1 p.m. women's soccer match at Cheney Stadium in Tacoma.
Rainiers
Tacoma's Pacific Coast League baseball team entertains the Reno Aces for 7:05 p.m. games at Cheney Stadium on Thursday and Friday before going to Las Vegas to play at 7:05 p.m. Saturday, 12:05 p.m. Sunday, 7:05 p.m. Monday and 10:35 a.m. Tuesday.
Emerald Downs
Auburn's horse racing oval opens for action at 6:30 p.m. Friday and 2 p.m. Saturday and Sunday.
Colleges
Husky baseball
Washington hosts Utah for a 7 p.m. game Friday, a 2 p.m. Saturday game and 12 p.m. Sunday action.
New Mexico State comes in for a 6:05 p.m. Monday contest.
Husky fastpitch softball
Washington entertains Stanford at 7 p.m. Thursday, 5 p.m. Friday and 12 p.m. Saturday.
Cougar baseball
UCLA comes to Pullman for a 5:05 p.m. game Friday, a 2:05 p.m. game Saturday and a 12:05 p.m. game Sunday.
Washington State University goes to Orem, Utah for a 5 p.m. Tuesday contest against Utah Valley.
Redhawk baseball
Seattle University hosts New Mexico State for a 4 p.m. Saturday game.