Former Seahawk Richard Sherman visits his West Seattle Wingstop
Former Seahawk Richard Sherman visits his West Seattle Wingstop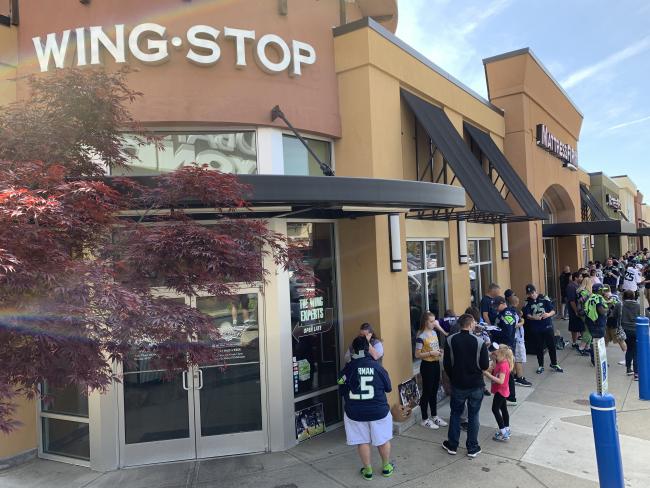 Sat, 05/11/2019
Former All-Pro NFL Cornerback for the Seattle Seahawks paid a visit to the WingStop in Westwood Village on May 11. A big crowd, notified largely by social media (he has 2.1 Twitter followers) showed to greet and see the football player who was part of the Seahawks famous Legion of Boom secondary that went to the Superbowl more than once.
Sherman who now plays for the San Fransisco 49ers is part owner of the franchise which has three Seattle area locations.
He signed posters, foam footballs, jerseys and spoke with fans.
First in line was super fan Christina Bystrom who said, "I've been a fan ever since his rookie year in training camp. I went to his first public signing." She got a poster and a jersey signed, "I've been waiting three years for this" she said.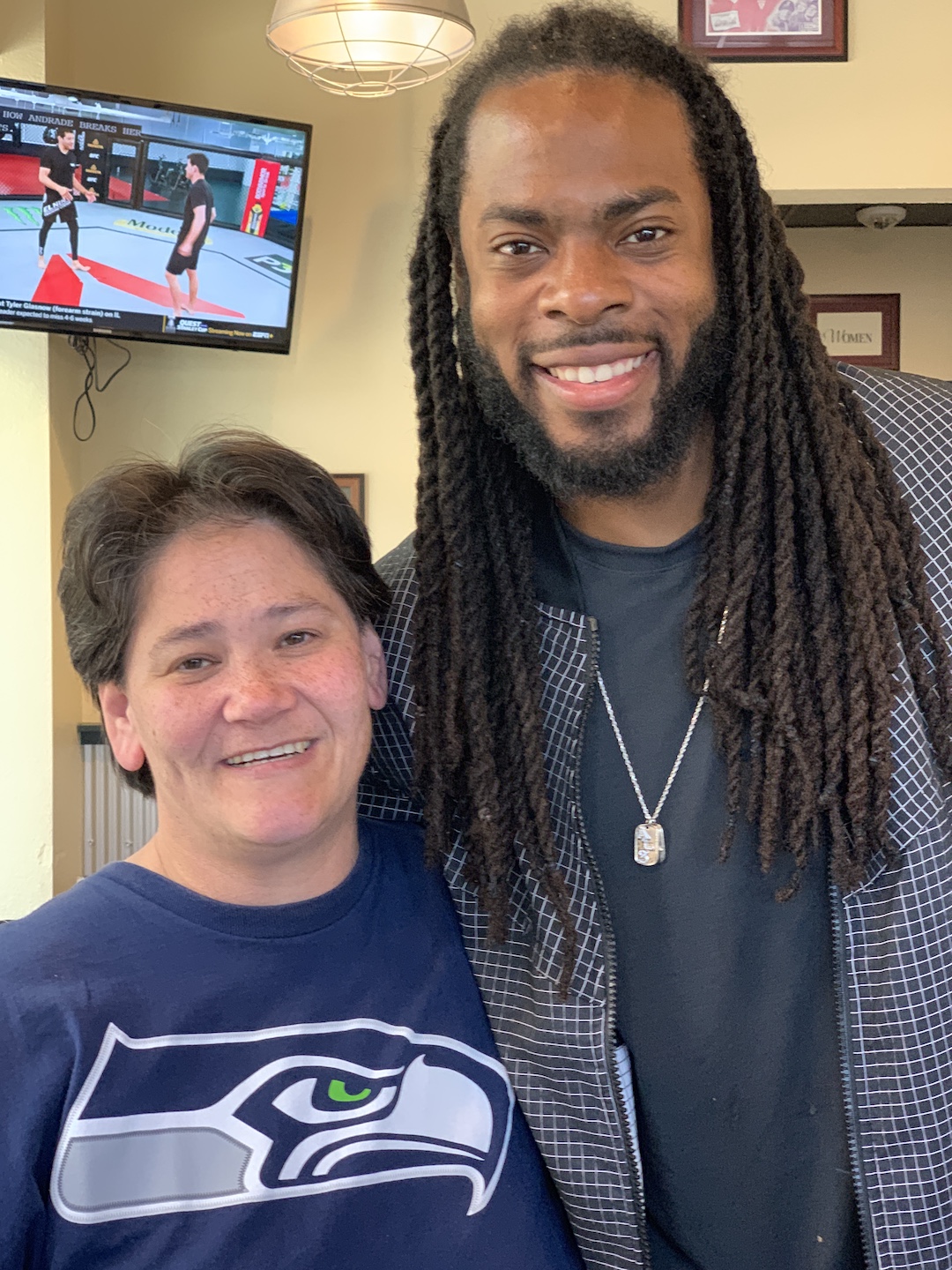 Comments
Seattle will always be forever grateful!!!