The flower baskets are up in the Junction; Floral displays will last all summer
The flower baskets are up in the Junction; Floral displays will last all summer
Fri, 05/17/2019
For the third year the West Seattle Junction Association sponsored Petal Power- Adopt a Basket in the Junction. The baskets, grown and installed by City Planters consist of Petunias, geraniums and other bedding plants and will be up until October. 
Each cost $159 to sponsor and each sponsor gets a plaque on their basket to show their support for the beautification of the neighborhood.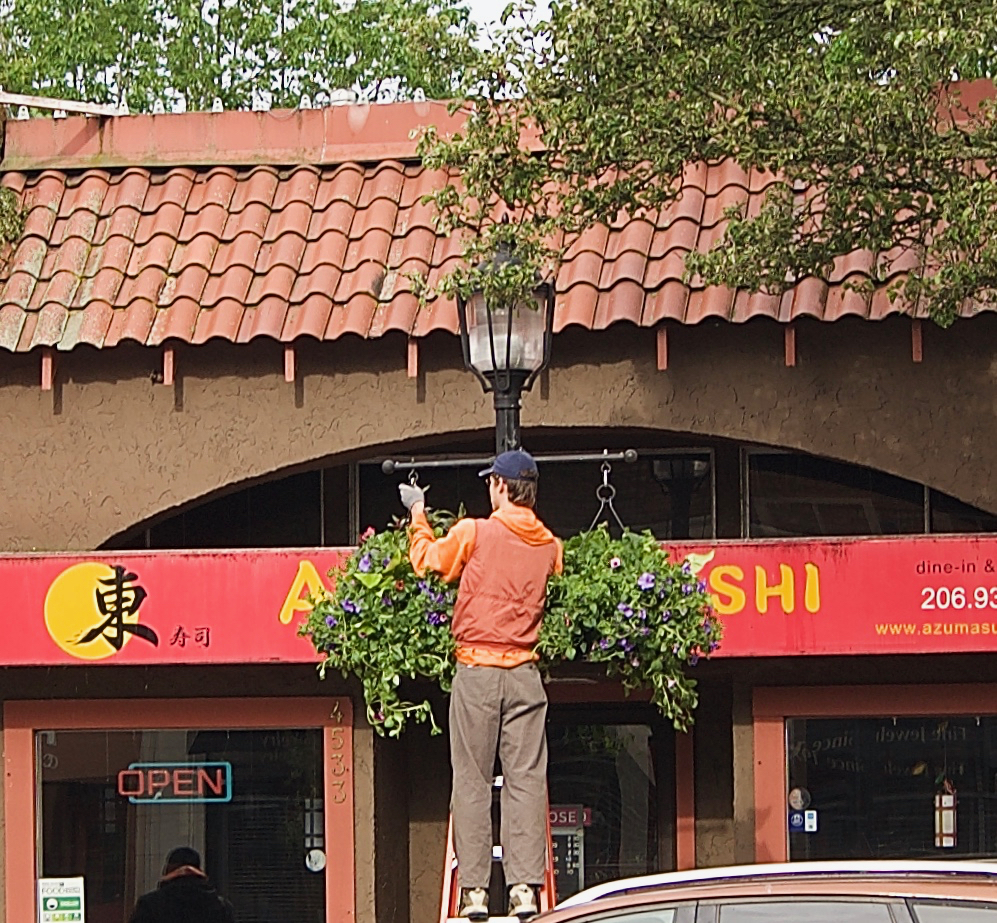 The 110 baskets are on poles from Oregon Street to Edmunds and extend one block on either side of Alaska Street too.
City Planters also handles their maintenance for the growing season.
In October, the plants are taken down and sponsors get first choice to select any to winter over.