Locust Cider & Brewing Co. opening a taproom on Alki this summer
Locust Cider & Brewing Co. opening a taproom on Alki this summer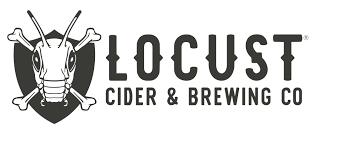 Thu, 06/06/2019
Locust Cider & Brewing Co. is opening a new neighborhood taproom on Alki Beach in West Seattle this summer at 2820 Alki Ave SW.
"On a very high level, we are opening new taprooms so we can get as close to our customers as possible," said co-founder Jason Spears. "It is fine to throw some cans on the grocery store shelves and hope people buy them. But what does a customer learn about us? What do we learn about the customer? That can doesn't tell them about the people who worked so hard to make it, about how we source apples and grain from all over the Pacific Northwest, that we work with some of the world's biggest growers and orchards as small as 2 acres, how we have found new and interesting ways to brew beer, about our cause (Hydrocephalus), or about the story behind the name. They can't talk back to that can and tell it they love it or hate it or share their ideas for the next great cider or beer. Opening new taprooms is our focus because of all of these reasons."
The Alki Beach taproom will have many similarities to the company's Woodinville, WA taproom offering 16 taps (all Locust Cider & Brewing Co) made up of 9 CIDER flavors including core favorites (Dark Cherry, Vanilla, Honey Pear), popular returning seasonals (like Mojito, Watermelon) and limited specials (single varietal heirloom blends, fun flavor combinations like Lavender Blueberry) and 7 BEER styles that include traditional flavors like Mexican Lager and Chocolate Porter and experimental flavors like Passionfruit Milkshake IPA and Smoked Blueberry Rauchbier. This new taproom will also house a larger kitchen offering gluten free food options. In addition, there will be an array of free retro video games for young and old as well as a kid's corner.
Locust Cider, founded in 2015 by brothers Jason and Patrick Spears, is based in Washington. Locust currently has a cider and beer production facility and taproom in Woodinville, WA, standalone taprooms in Seattle (Ballard) and Tacoma, and has plans to open additional taprooms in greater Washington in 2019. They also have a cider production facility and taproom in Fort Worth, TX with another set to open in Boulder, CO this summer. Currently cider cans and bottles can be found throughout Washington, Oregon, California, and Texas with plans to continue expanding distribution nationally.
A portion of proceeds for all cans and bottles as well as their club The Swarm are donated to the Hydrocephalus Association, an important and personal cause to Jason and Rebecca Spears whose daughter lives with the incurable brain condition. To learn more, visit www.locustcider.com/our-cause
Comments
Welcome to Alki! We're looking forward to your being a part of the neighborhood and are eager to drop in and try your cider.
Help us welcome Locust Cider & Taproom to Alki Beach on July 17 while listening to Liefy Green perform live and enjoying Locust Cider at Blue Moon Burgers!
Welcome to the Beach Locust!
Sincerely
Billy Flake
GM, BMB Alki
Add new comment