Want to help work on the famous West Seattle Murals? You have your chance this weekend during summerfest
Want to help work on the famous West Seattle Murals? You have your chance this weekend during summerfest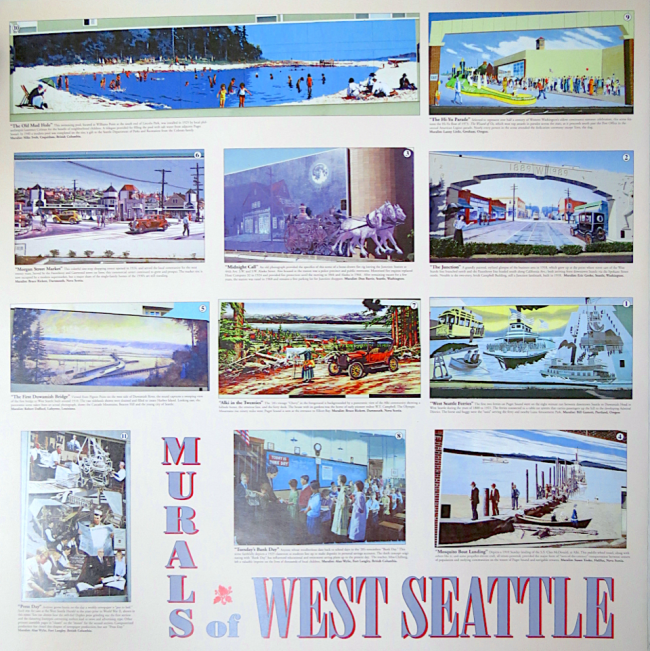 Wed, 07/10/2019
During Summer Fest this weekend (July 12 through 14) the West Seattle Junction Association will have four live murals being painted, two of which the community can join in to create.
1. Artist Bob Henry will be continuing to restore Seattle Ferries on the wall behind the Junction off 44th SW.
2. Stacey Sterling will be creating another community undersea painting. Everyone welcome to contribute to the painting. You'll find her on California and SW Oregon by the giant games.
3. West Seattle Arts Nest will be creating a mosaic in Junction Plaza Park. Kids are welcome to contribute!
4. Blue Geisha (Tattoo) artists will be creating a work of art at the California Main Stage.
The three new murals will be dedicated to the Junction and mounted in the California Ave walk-thru (date TBD).
Learn more about Summerfest for the music, food, shopping and more