Delridge Day will bring community together on Aug. 10
Delridge Day will bring community together on Aug. 10

Tue, 07/30/2019
The annual community get together for the Delridge neighborhood, Delridge Day is set for Aug. 10.
The event will feature local organizations, kids games, the Southwest Seattle Police precinct picnic with mounted patrol officers on horseback, food, live music and more. Free hot dogs, chips, drinks, and ice cream.
One highlight of the event is The Eighth Circle of Del Skateboard competition.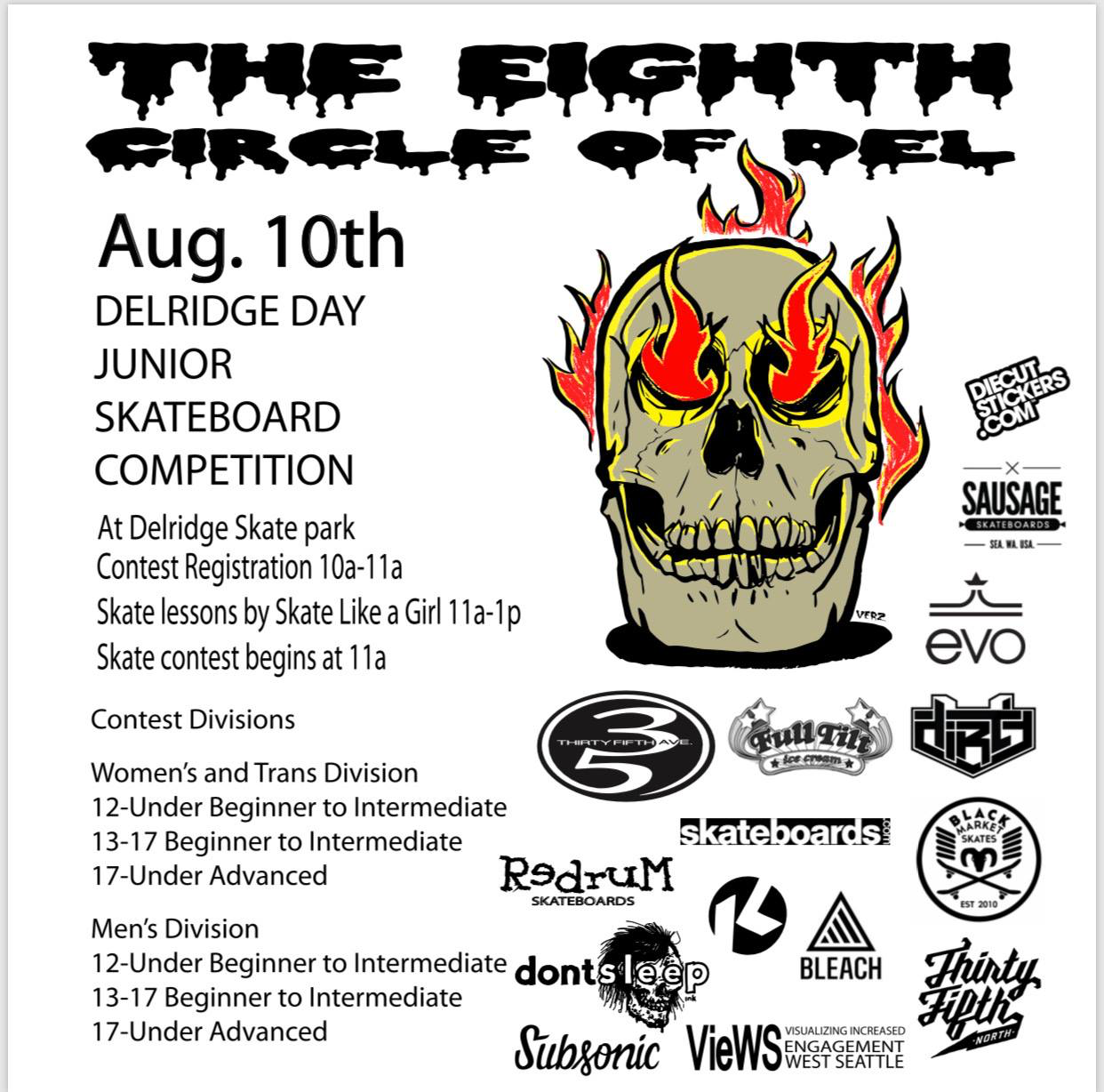 It all happens at the Delridge Community Center, 4501 Delridge Way SW from 11am to 3pm.