UPDATE: Power outage in Admiral knocks out light for more than 3000
UPDATE: Power outage in Admiral knocks out light for more than 3000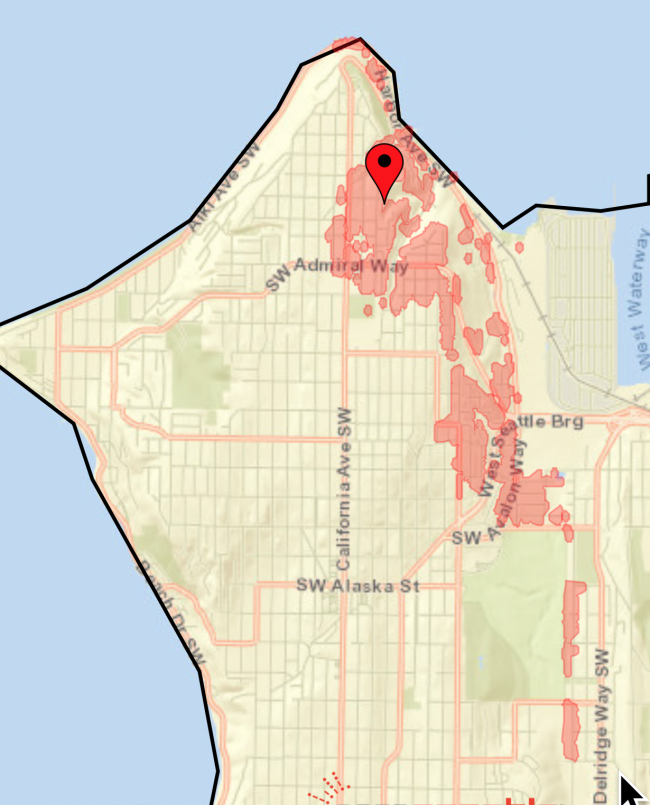 Mon, 08/12/2019
UPDATE 7:00 am
Power has been restored
UPDATE 9:45 pm
Crews were able to get the power outage fixed for all but 417 customers earlier than expected. The remaining power outage extended along Avalon Way SW down to Harbor Ave SW. to about Ferry Ave. SW. That part of the outage was still expected to take longer to fix.
Original Post
A power outage caused by a falling tree around 8:39pm on Monday night led to a power outage in the Admiral area and points south in West Seattle affecting 3150 customers according to City Light.
The estimated restoration time was close to 3am as crews were on their way to fix the problem.
The outage appeared to extend from Anchor Park at Duwamish Head then up Ferry Ave. SW over to 44th SW down across Admiral Way and over to Harbor Ave SW. and down 36th SW across Avalon Way SW down to Genesee Street SW. A section of 26th SW was also affected.
You can see the status of the outage and monitor it's restoration on the City Light System Status Map found here.