UPDATE: 'Crepes are in my DNA' says Jacques Nawar as he opens Naked Crepe in West Seattle
UPDATE: 'Crepes are in my DNA' says Jacques Nawar as he opens Naked Crepe in West Seattle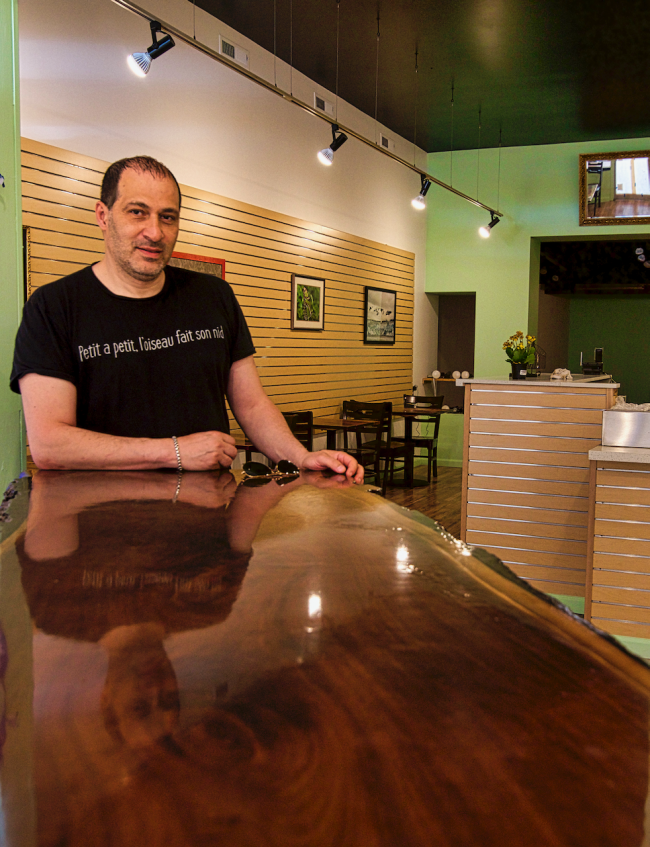 Tue, 08/13/2019
UPDATE Aug. 13
After what turned into an almost two month delay Naked Crepe is finally open in the West Seattle Junction. Right now It's open 10 to 4 everyday except Monday and Tuesday. The delay was due to the need to alter the physical layout which initially did not allow enough room for two people to work side by side making crepes. Owner Jacques Nawar is apologetic about the delay and noted that many people have stopped in while he was making the changes and wished him well. The schedule also allows him to continue to operate Crede Pizzeria three doors south since it opens at 4pm.Also, on display in the restaurant are photographs by West Seattle photographer Patrick Robinson.
Original Post June 13
Can crepes be the next big thing? Jacques Nawar who has built two restaurants into national awareness thinks so. Nawar will open Naked Crepe in the West Seattle Junction on Sunday, June 16 offering both sweet and savory selections of the classic super thin French pancake.
"Crepes are in my DNA" said Nawar who can justifiably claim that since he was born in Marseille, France. He came to the U.S. after culinary school and worked until he could open his own restaurant in Washington D.C. where political luminaries from the early 2000's would often come for dinner. Cafe Europa soon earned high marks from reviewers. He and his wife Sophia headed to Seattle after losing their lease and eventually opened Pizzeria Credo. It too, developed a loyal following and last year attracted the attention of celebrity chef Guy Fieri who shot a segment of his show Diners, Drive-Ins and Dives on the Food Network. Westside Seattle covered it here.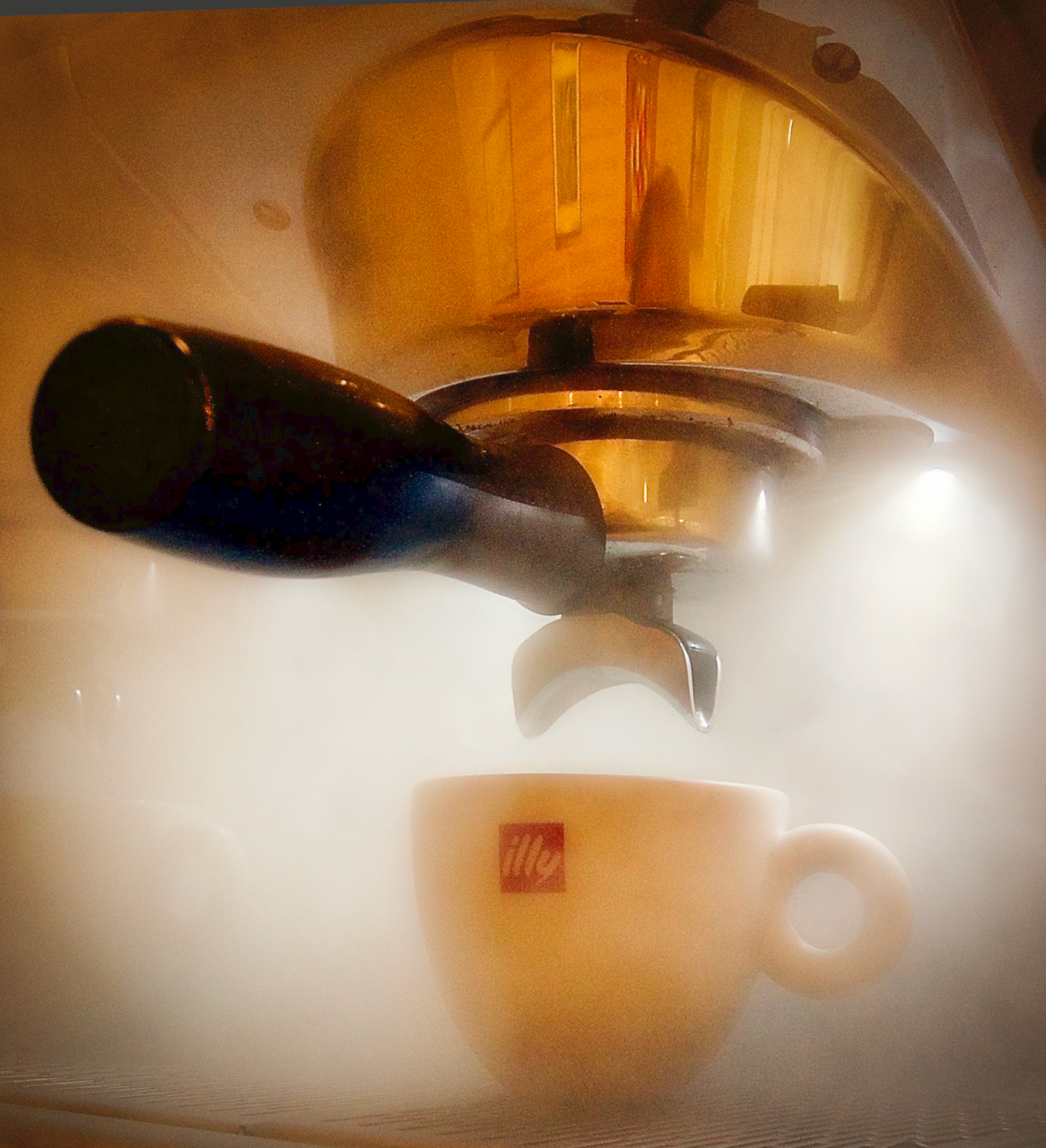 For Naked Crepe, Nawar has remodeled the space previously occupied by West Seattle Cyclery, into a well lit, cheerful and intimate space with seating for around 15 people. He invested in a very special espresso machine from Unic called the Aura. "It's the only one in the U.S." said Nawar of the high end device. He is serving well known but hard to find Illy Coffee in a variety of forms but his primary focus is on the crepes.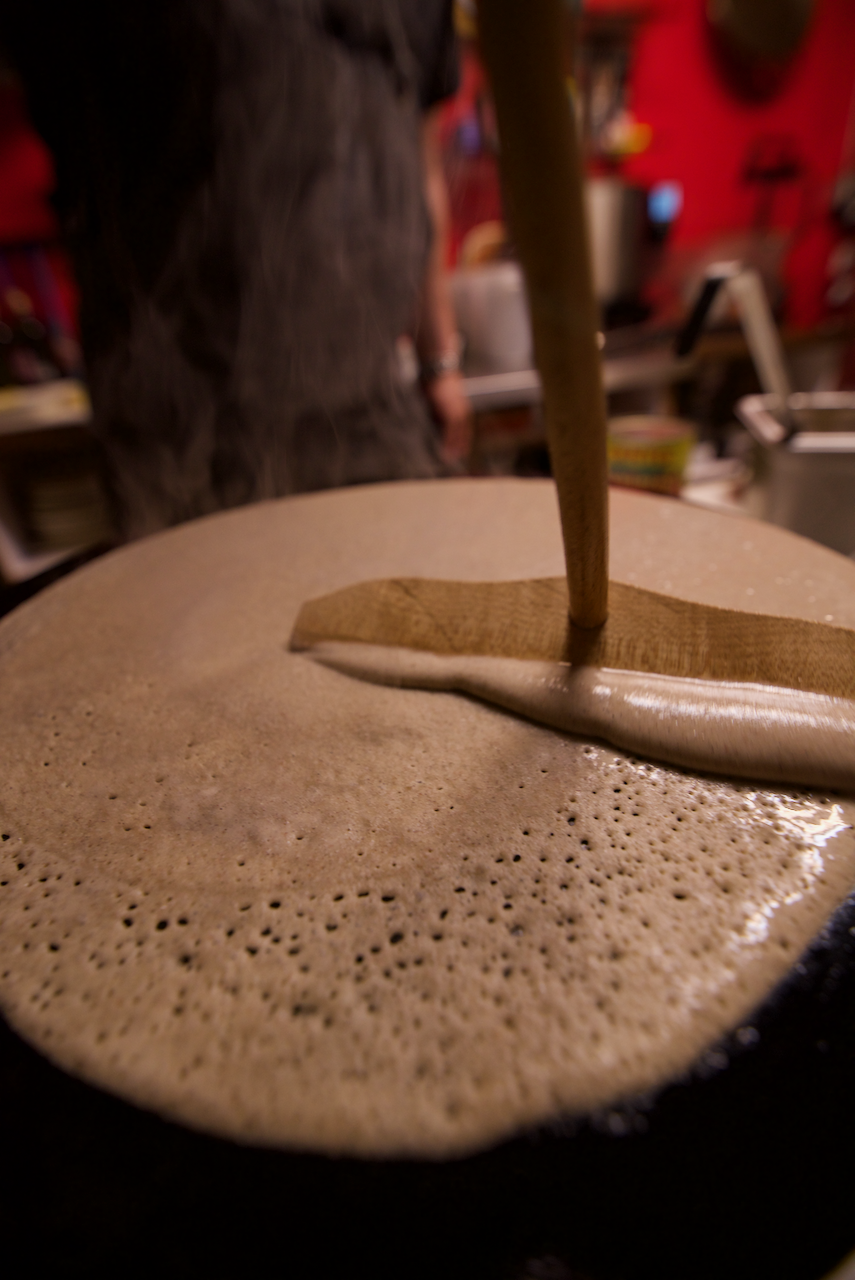 Fresh fruit, whipped cream, chocolate, Nutella and fruit sauces will dominate the sweet selections with savory flavors presented in the form of ham, cheese, chicken, and vegetarian. The batter used for the crepes will be available in two styles. Traditional wheat flour batter and gluten free European buckwheat.
If he's successful Nawar said he would love to look for other locations and take crepes to the next level, making them available more widely.
For now there won't be any delivery service attached to the restaurant. "In France you simply pop in and order a crepe and then take it out to go," he explained.
Naked Crepe is located at 4508 California Ave SW. Open from 9am till "6 or 7" in the evening.