The Art of Music returns for West Seattle Artwalk Sept. 12
The Art of Music returns for West Seattle Artwalk Sept. 12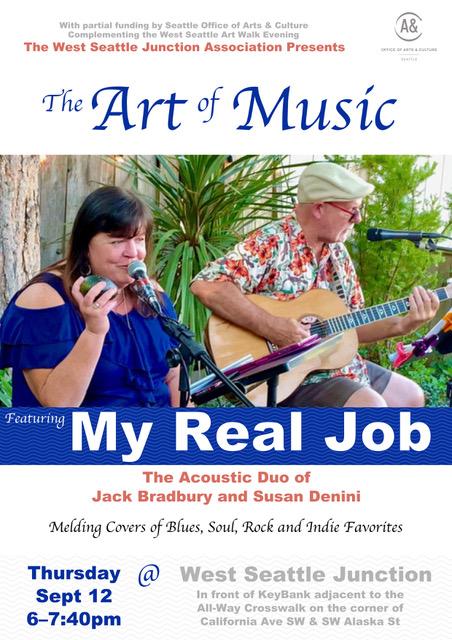 Thu, 09/05/2019
The Art of Music is back for a second performance on September 12 during the West Seattle Artwalk.
The Art of Music is a series of performances by musicians presented by the West Seattle Junction Association (partial funding by: Seattle Office of Arts & Culture) and scheduled to take place on, and complement, Second Thursday Art Walk evenings.
The second performance will take place on Thursday, September 12 in front of KeyBank, adjacent to the Junction's All Walk Crosswalk beginning at 6:00 pm and providing 90 minutes of entertainment-- featuring the acoustic duo of Jack Bradbury and Susan Denini—melding covers of blues, soul, rock and indie favorites.
Enjoy music, art on display, and specials offered by participating businesses in the Junction during the same evening.