Paper Boat Booksellers is a change of direction for accomplished owners
Paper Boat Booksellers is a change of direction for accomplished owners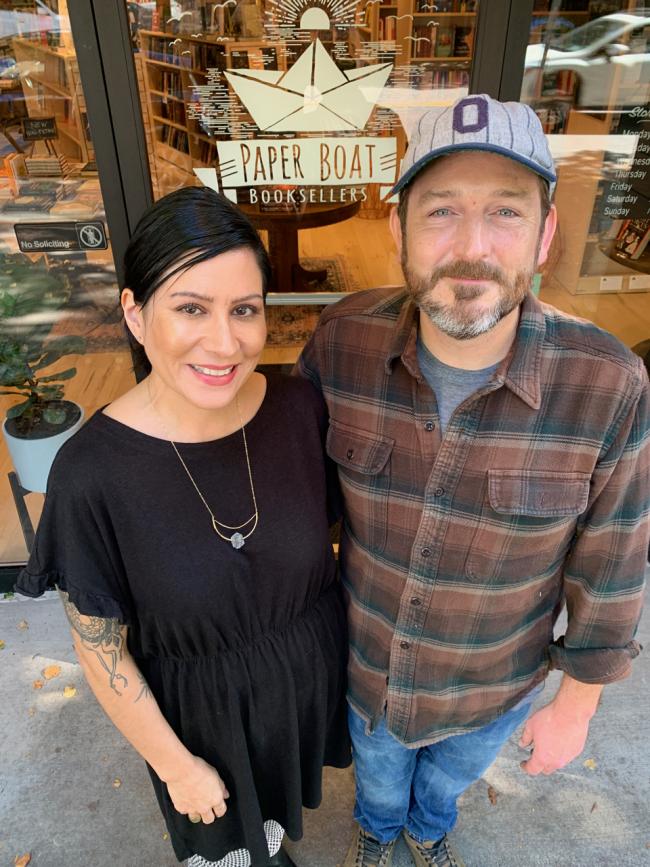 Tue, 10/01/2019
Reading a book in a world of electronic devices might seem like a throwback to some. But for the owners of the new Paper Boat Booksellers at 6040 California Ave SW Ste A it's more an act of positive escapism.
Interior Designer Desirae Wilkerson and former bassist for the band Modest Mouse Eric Judy both wanted to take something of a new direction and while Wilkerson keeps her hand in design with her company M.O.I. Designs for Judy it was time to spend more time with his children after being on the road for so long with the band. He left in 2011 and then a few years later the couple attended a workshop about owning an independent bookstore. That made all the difference. They did some pop-ups  to gauge community interest and then made the commitment.
The family lives in West Seattle, not far from Westwood Village and would often visit Barnes & Noble so when it closed last January, the community had no bookstore for new books. They did some pop-ups  to gauge community interest and then made the commitment. After searching for locations in notoriously tight areas like the Junction they took over the space previously occupied by computer repair business, Experimac and Wilkerson brought her design skills to bear, making the space cozy, welcoming and warm.
Both are normally very avid readers themselves reading several books a week (though now with the store open their reading time is a lot less). 
Wilkerson said that books matter and will always matter because, "I think it's important to just forget about everything and go somewhere else. That's why  I read books. I read a good fiction book so I can use my imagination. I feel like I'm reading because I have to when I'm reading on a device. When I'm reading a book it's because I choose to, and there are so many choices."
For his part Judy said, "I thought it was simply to be around books but I am realizing that it has more to do with seeing people happy. I get a lot of joy just seeing people being happy that we're here. We loved Barne's and Noble,we went there a lot and it left a big hole in Westwood when it closed. This store is more sustainable now. The big warehouse stores had a harder time paying their rent."
The store has 9000 titles in stock, offer a children's area and a family reading hour on Saturday's (at 11am). They also offer a variety of gifts, including candles, tote bags, coffee mugs and journals. Events are made possible by having some of the bookshelves movable to make more room.
They work with publishers and pay attention to what is coming out as to what is up for sale. The store has a wide selection of everything from fiction to non fiction including chldren's books and more. 
Paper Boat Booksellers is open Tuesday through Saturday 10am to 7pm, and Sunday 11am to 5pm. Closed Mondays.
206-743-8283, paperboatbooksellers.com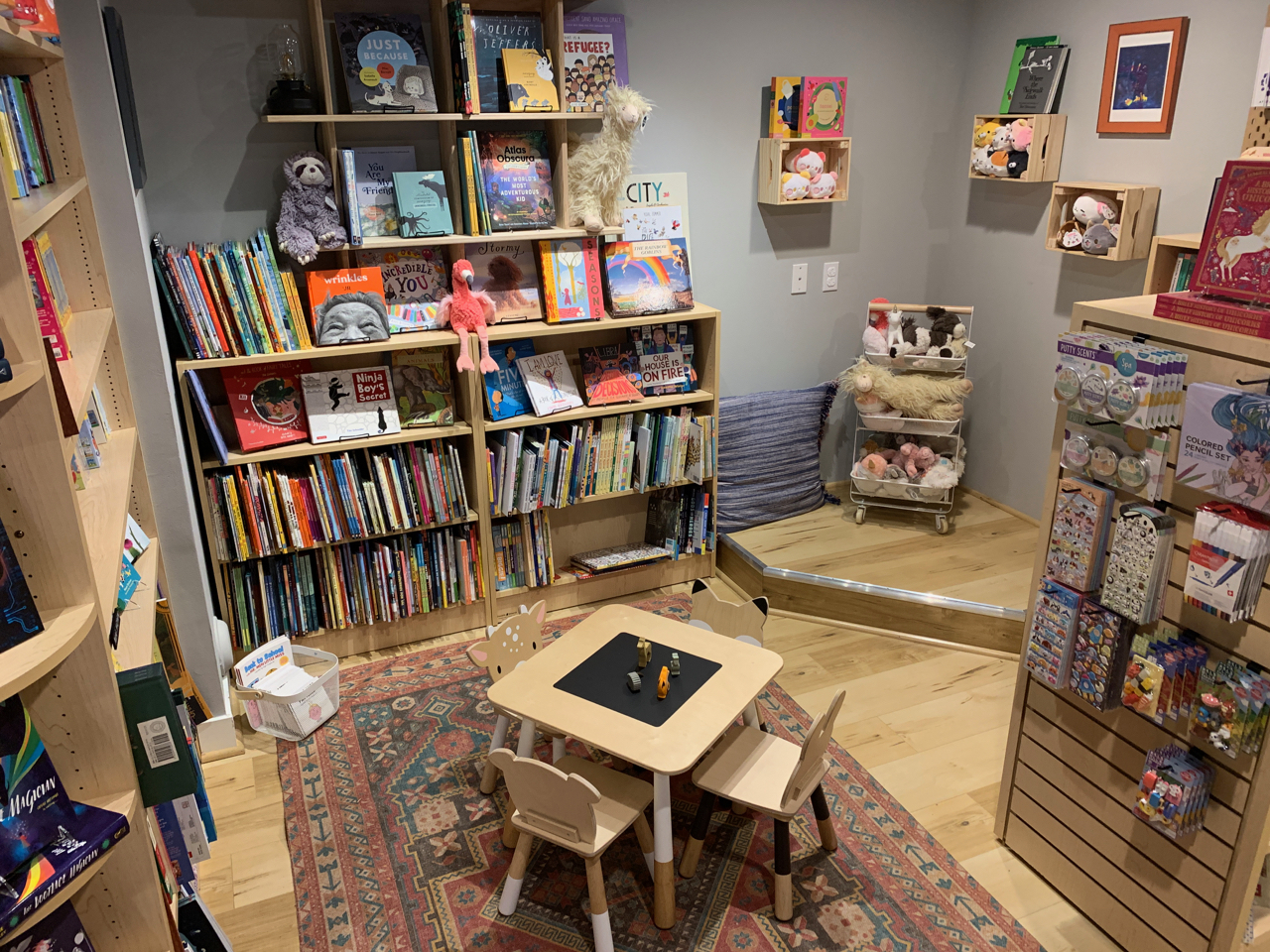 Comments
We were just in there a couple days ago! So excited to have new book options in West Seattle! I think I need to come back for a tote bag...
Absolutely THRILLED to have a new "new" books store in West Seattle. Hoping to attend the official opening. Congratulations, and a huge welcome to Paper Boat Booksellers.
Add new comment