White Center sound studio owner Tommy Martin has died
White Center sound studio owner Tommy Martin has died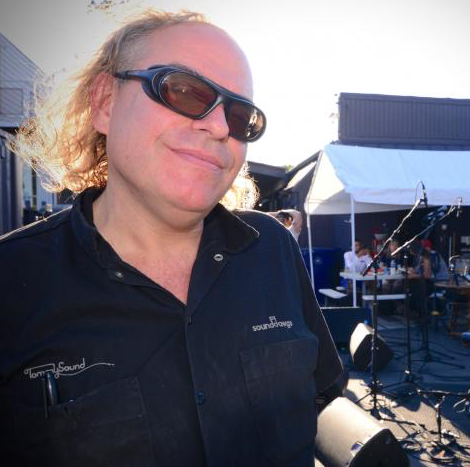 Fri, 10/18/2019
Tommy Martin, owner of TommySound studios, and Speed of Sound in White Center and community activist has died of an apparent heart attack. He was 61 years old.
Martin, who ran his studio and audio consulting company out of his location at 9409 Delridge Way Southwest Delridge Way SW, was also a former touring guitarist, audio engineer, and DJ. Martin was a working guitarist for BamBam during the grunge explosion, worked with Kirsten Berry with Susan Silver, and Called in Sic. 
His company did audio recording and sound system and PA installations around the northwest.
He studied audio engineering and recording at Gateway Advanced Multitracking London, U.K. and London Institute of Music
Westside Seattle profiled Martin and TommySound in 2016.
He served at Vice President of the White Center Chamber of Commerce.
His son T. J. Martin won an Academy Award for his documentary Undefeated in 2012.
His close friend and business associate Anthony Lilly shared his thoughts about Martin, "Few people in my life, less than a handful perhaps, have affected me so deeply as my friend Tommy Martin. It was an instant connection. We immediately loved each other. He was selfless and had a wildly addictive laugh.
His pool of talent and extensive resources made him an invaluable colleague. But all that said, when I discovered Tommy yesterday my heart exploded. My life had instantly changed. To quote President Ronald Reagan, after the Challenger explosion 'His soul slipped the surly bonds of Earth' 
And now Tommy is slipping those surly bonds and gliding off quantum fields of light."