West Seattle Junction Harvest Fest was a Halloween party and fall fun rolled into one
West Seattle Junction Harvest Fest was a Halloween party and fall fun rolled into one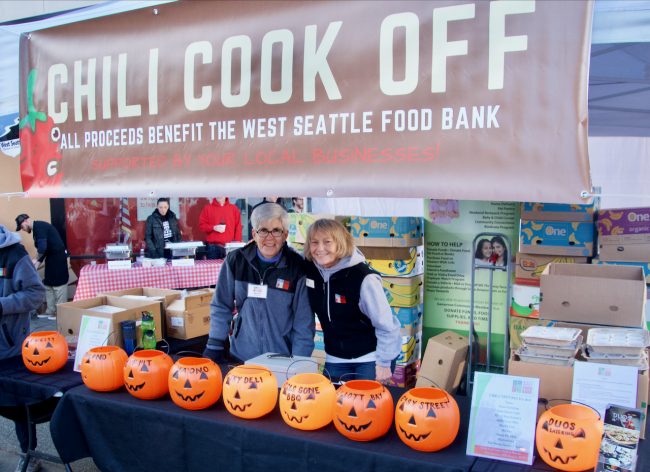 Sun, 10/27/2019
The West Seattle Junction was home to the 8th annual Harvest Festival on Sunday October 27 with hundreds of costumed characters of all shapes and sizes roaming through the streets collecting candy and enjoying the music, booths from merchants, the Farmers Market and much more.
The Chili Cook Off whose proceeds went to benefit the West Seattle Food Bank (now merged with West Seattle Helpline) cost $10. For the third year in a row Duos (catering) took first place followed by Easy Street Records Cafe and Elliott Bay Brewhouse.
The event also featured a parade around the junction with the West Seattle High School Marching Band and local merchants offering candy for the kids (and the bigger kids too).