West Seattle Junction Hometown Holidays are in full swing
West Seattle Junction Hometown Holidays are in full swing
Fri, 12/06/2019
The West Seattle Junction Hometown Holidays have a ton of fun planned for the next few weeks so save the dates for these community events.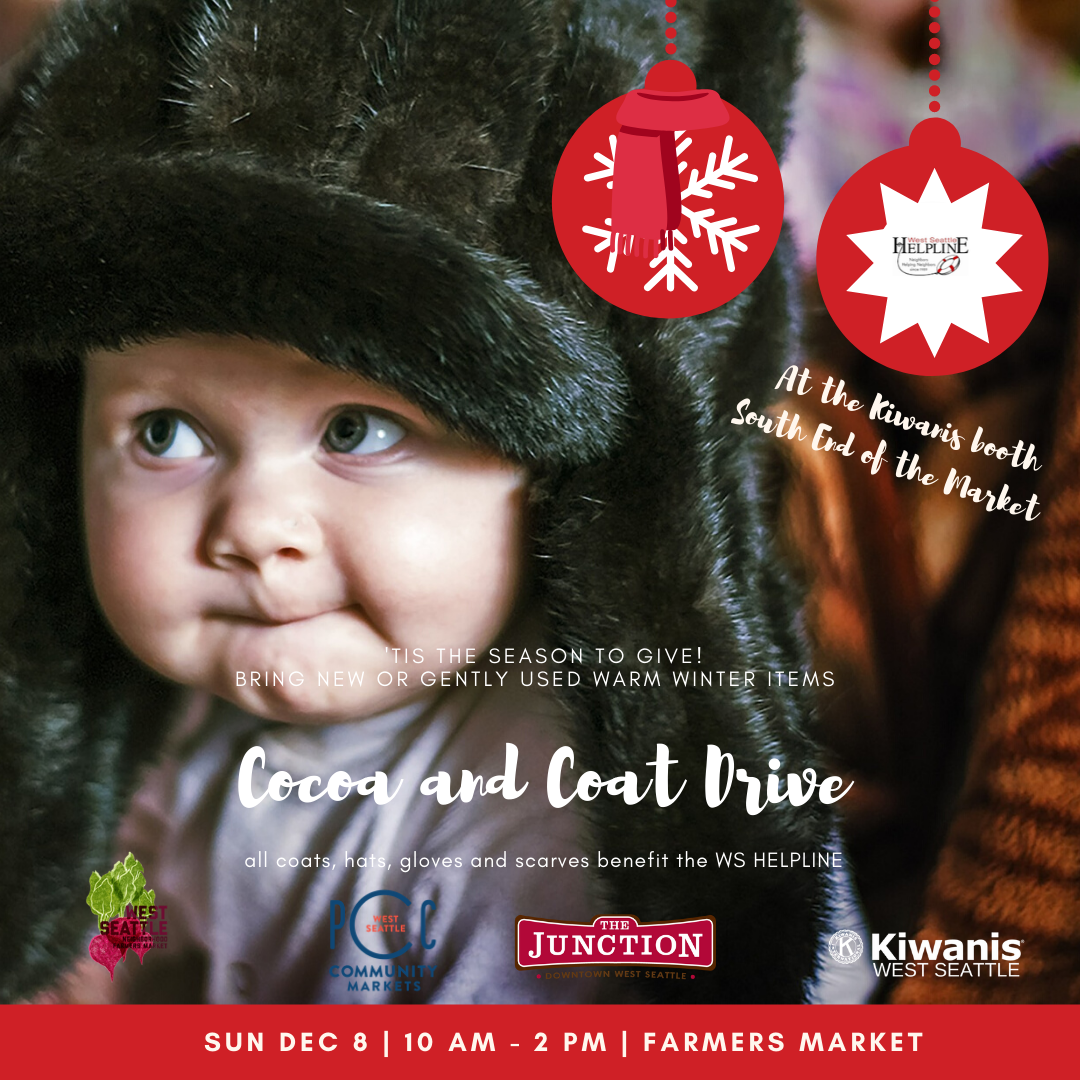 Cocoa and Coat Drive
Sunday, December 8th
10am to 2pm
Join the Junction Association, West Seattle Kiwanis, at the West Seattle Farmers Market for a taste of the holidays and several activities to enjoy.
Share warmth with those in need as we collect coats, hats and gloves – all donated to the West Seattle Helpline.
Please drop off coats, hats and gloves at the Kiwanis booth that is located at the south end of the market (California Ave SW & SW Alaska)
Free cocoa, whipped cream and sprinkles too for anyone who stops by. Compliments of your Junction merchants.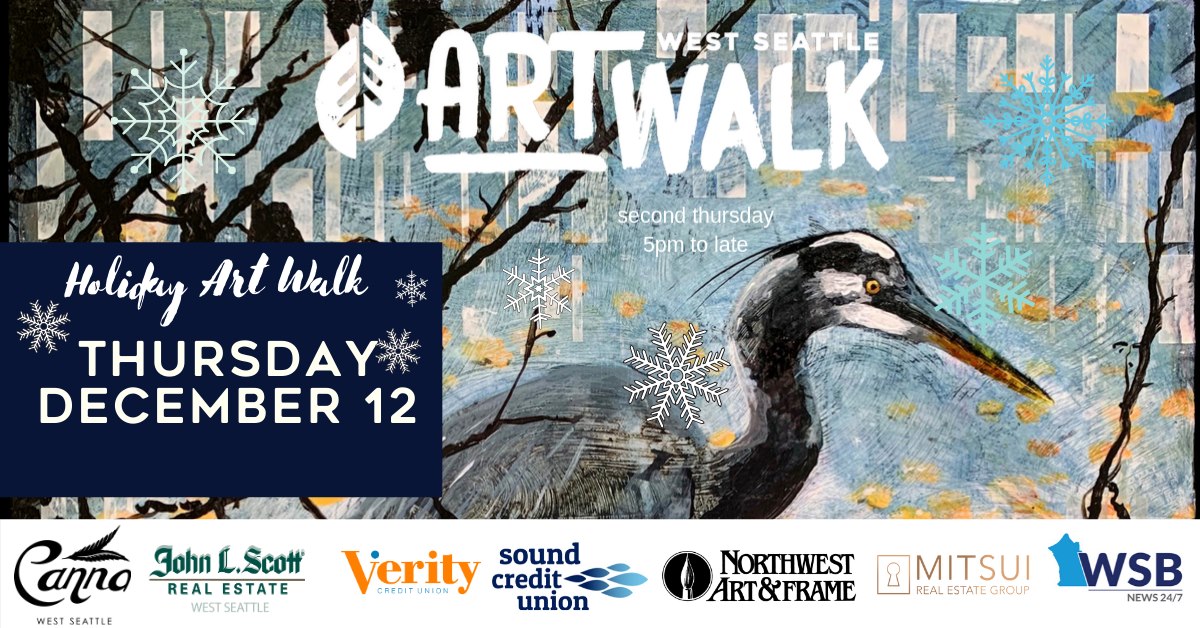 West Seattle Holiday Art Walk
Thursday, December 12th
5 pm to 9 pm
It's the most magical Art Walk of the year - the December holiday art walk. Watch for carolers, Santa, special surprises, and lots of gift ideas.
Spend the evening strolling and exploring West Seattle while enjoying art, music, food, and wine during Art Walk
The Art Walk includes many of the West Seattle restaurants! Enjoy EXTENDED HAPPY HOURS, specials on food and beverages, plus all the local art you would expect. Just mention Art Walk for the special.
All the specials are listed on the Art Walk website: https://wsartwalk.org
Our participating artists, businesses, and organizations are planning some great events to celebrate our vibrant art culture in West Seattle!
Brought to you by West Seattle merchants and the West Seattle Arts Council.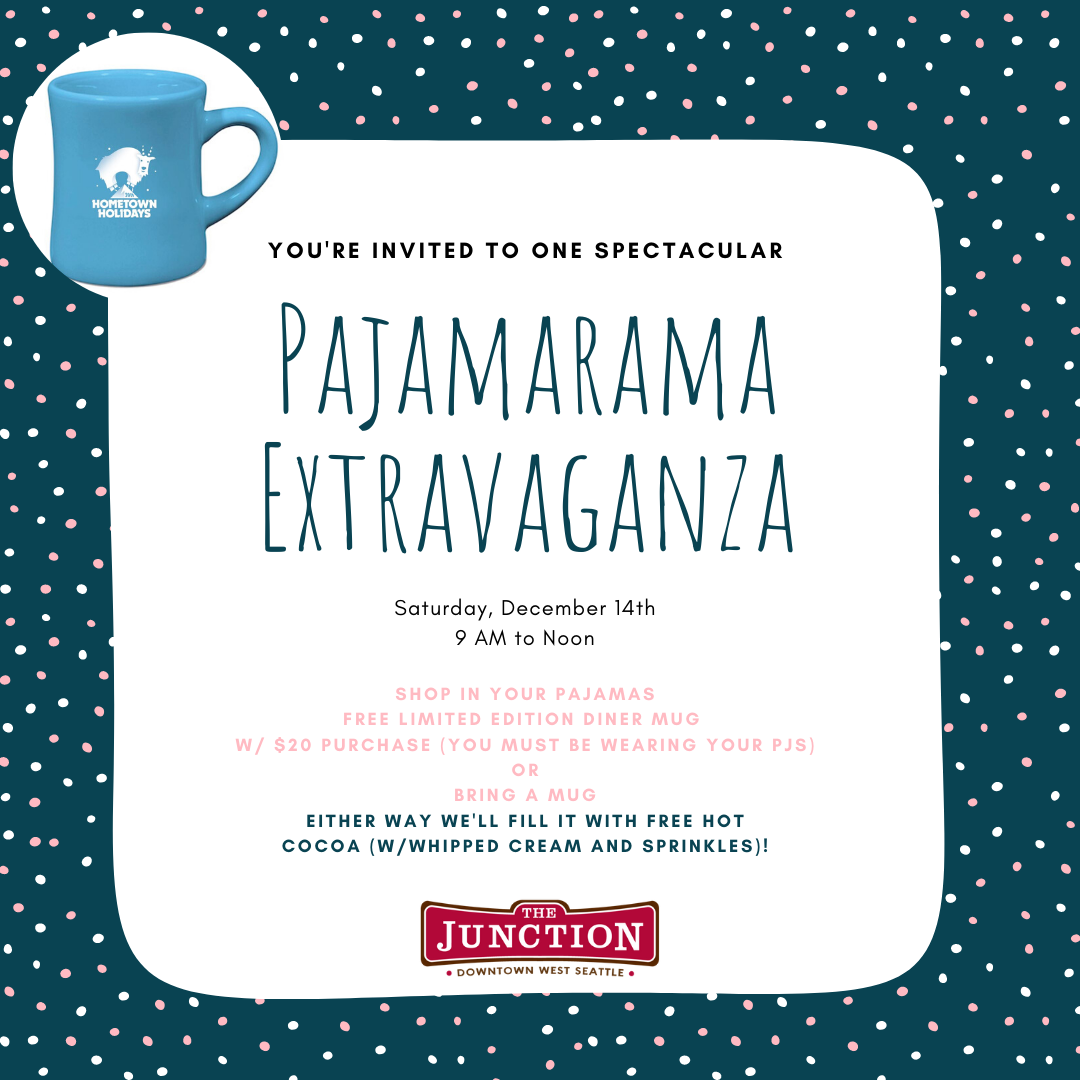 Pajamarama
Saturday, December 14th
9am to Noon
This is your chance to shop in your pajamas! Get your cozy flannels on and come to the Junction for Pajamarama! 
Instead of shopping at home in your pajamas, come out to the Junction and support our locally owned businesses while wearing your pajamas. *Spend $20 and get a free mug to fill with free hot cocoa! What's more fun than shopping at your favorite stores while wearing pajamas and sipping on free cocoa?!
BRING a mug from home! We'll be filling your own mugs too at the cocoa filling station at Windermere. Whipped cream and sprinkles included.
*At participating merchants receive a free limited edition diner mug w/ $20 purchase (you must be wearing your PJs).
Or simply bring a mug with you. Either way we'll fill it with free hot
cocoa (w/whipped cream and sprinkles) at the cocoa filling station run by the Junction volunteers.
At these participating locations:
Bin 41 "Your Junction Wine Shop"

CAPERS

Carmilia's

Click! Design That Fits

Curious Kidstuff

Fleurt Collective

Funky Jane's Consignment

Lika Love Boutique

Menashe & Sons Jewelers

My Three Little Birds

Nurturing Expressions

Northwest Art & Frame

Pegasus Book Exchange

VAIN

Wild Roses

Zamboanga

Find the cocoa station cozied inside the Windermere Real Estate - West Seattle across from CAPERS.
So grab your friends, and have a fun morning shopping and brunching. Your Junction merchants will also be wearing jammies!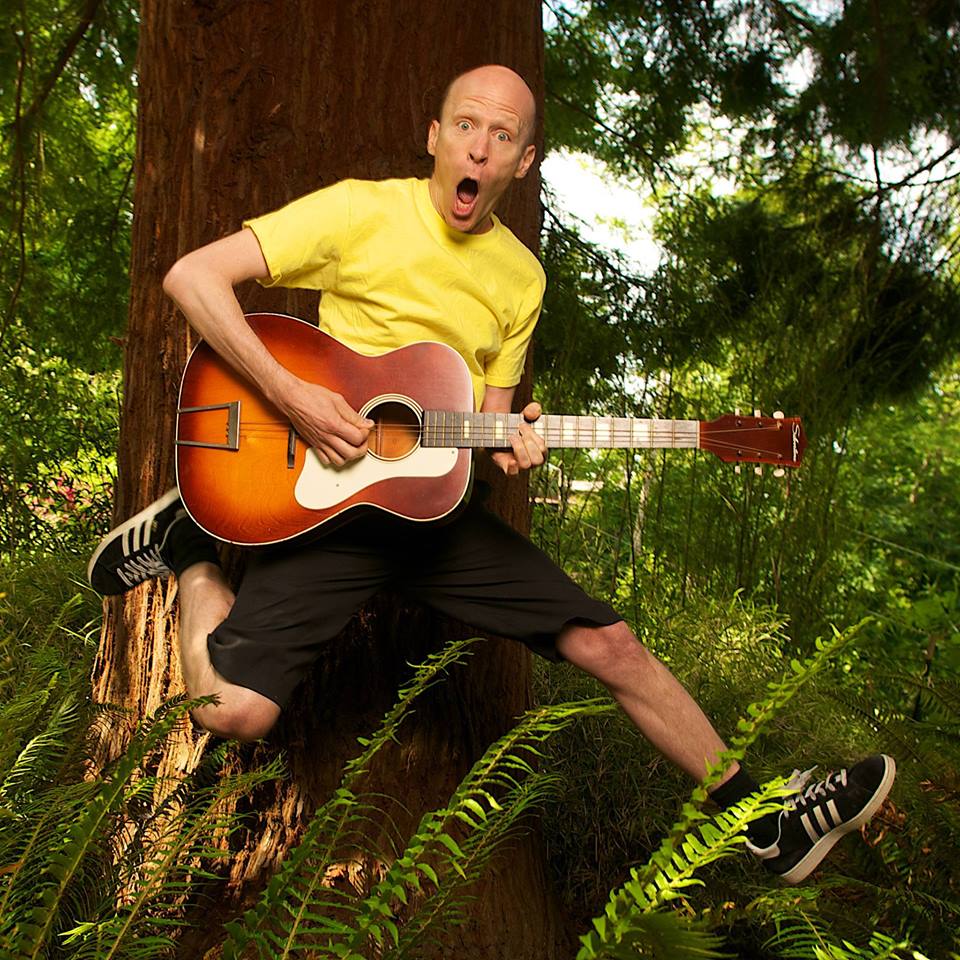 Caspar Babypants at Easy Street Records
Saturday, December 14th
6:30 PM 
As a part of the Junction Hometown Holidays, a West Seattle favorite caspar babypants will be performing an in-store show at Easy Street Records.
Dance, sing and just plain ol' enjoy Caspar Babypants as he strums up his favorite children's tunes.
Brought to you by West Seattle Christian Church. You ROCK!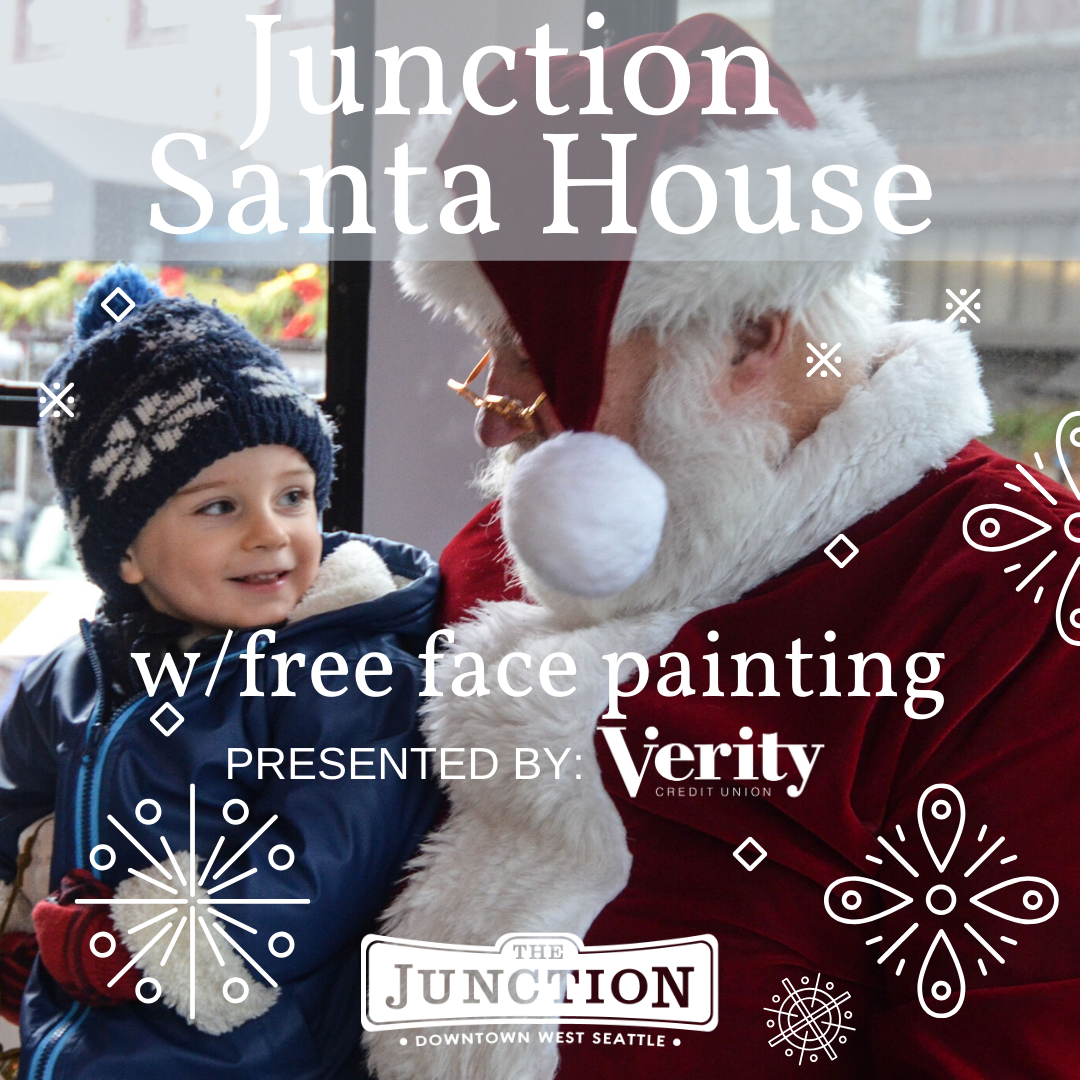 Santa House and Face Painting
Sunday, December 15
10 am to 2pm
Experience the joy of the season at the Junction Santa house! Filled with holiday cheer and a free face painter, you can step into the Santa house for a joyful design, then hop onto Santa's knee to let him know your holiday wishes.
Bring your camera to capture the moment.
The Santa house is located at the south end of the West Seattle Farmers Market (Alaska and California). Watch for the volunteer elves. 
Another free holiday event brought to you by the West Seattle Junction and the jolly jingle-y folks at Verity Credit Union.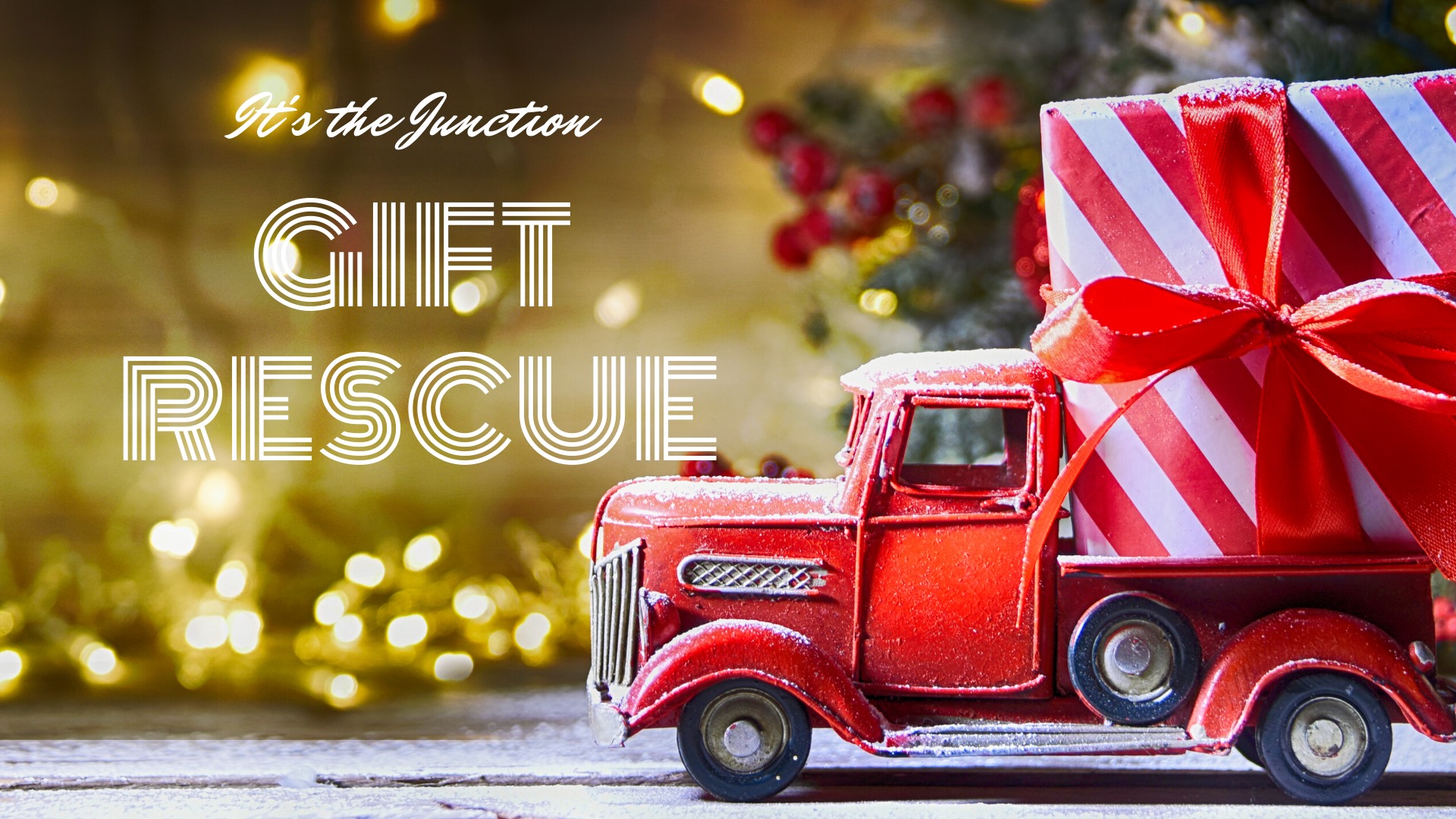 Gift Rescue
Thursday, December 19th
5 pm to 9pm 
Not sure what to purchase? The gift rescue elves will help. Join the Junction for food and extra help choosing that special something.
If you're slightly shy or stumped when it comes to gift buying, that evening the merchants will have extra hands on deck to help shoppers with the perfect gift.
Have a gift you purchased in the Junction throughout the season? Bring it in for free gift wrapping supported by the Junction volunteers! The volunteers will cozy your gift in a festive bag filled with tissue paper and topped with a bright bow! 
Find the gift station cozied inside the Windermere Real Estate – West Seattle across from CAPERS.
Many of the Junction stores offer free gift wrapping or festive bags too! Some favorites are Curious Kidstuff, CAPERS, and Click! Design That Fits