Free Entertainment in the Junction: Featuring Marina Christopher @ Verity Credit Union
Free Entertainment in the Junction: Featuring Marina Christopher @ Verity Credit Union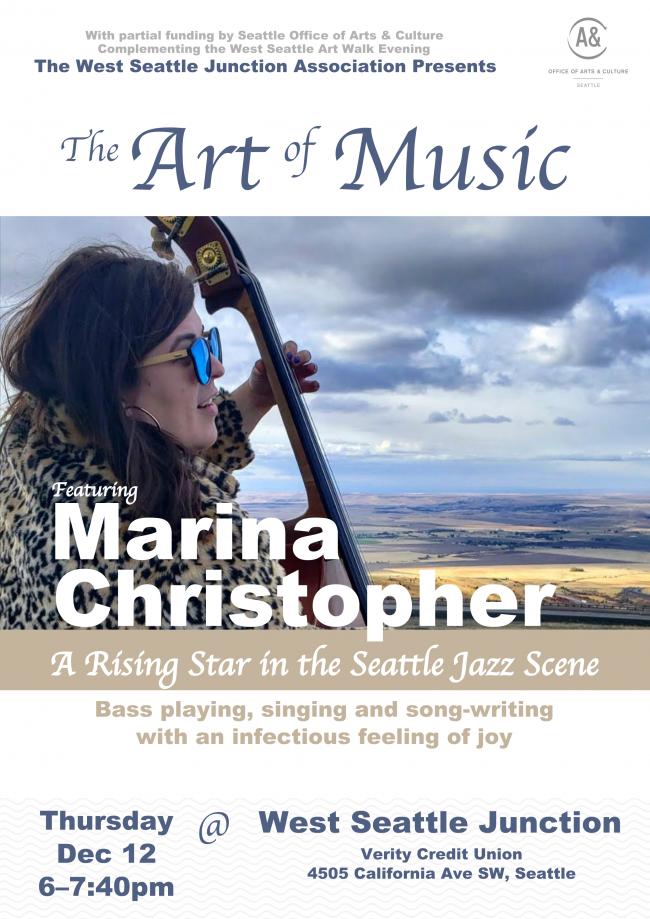 Wed, 12/11/2019
Enjoy free music in the West Seattle Junction!
The Art of Music is a series of performances by musicians presented by the West Seattle Junction Association (partial funding by: Seattle Office of Arts & Culture) and scheduled to take place on, and complement, Second Thursday Art Walk evenings.
The final 2019 performance in the series will take place on Thursday, December 12 at Verity Credit Union (4505 California Avenue SW) from 6:00 - 7:40 pm, and features Marina Christopher — a rising star in the Seattle jazz scene! Embracing the music of pop and RnB.
Enjoy music, art on display, and specials offered by participating businesses in the Junction during the same evening!