Fraud and possibly other criminal activity led to closure of West Seattle licensing agency
Fraud and possibly other criminal activity led to closure of West Seattle licensing agency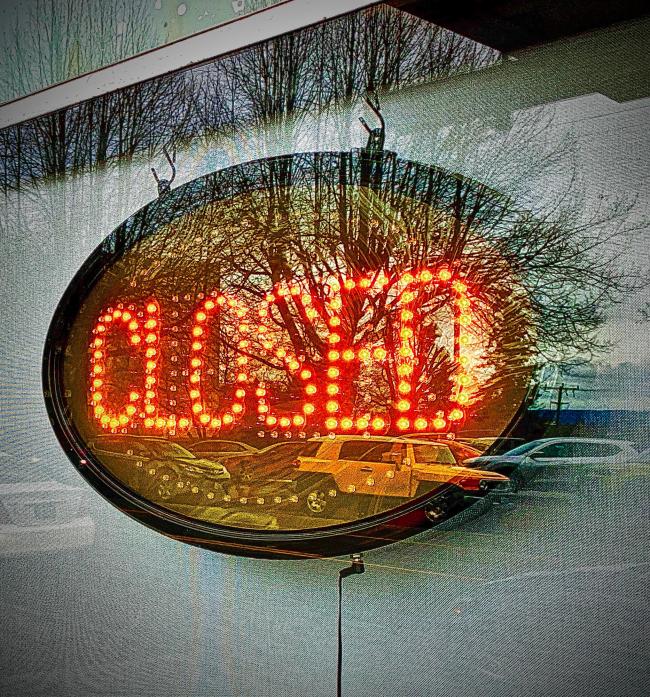 Wed, 01/08/2020
The recent and sudden closure of the West Seattle License Agency at 5048 California Ave SW on Dec. 31 was due to the criminal involvement of at least one and possibly more employees of the company according to the King County Prosecutor's office. Additionally according to one person, Ryan O'Keven, he's not the only victim.
O'Keven said he was contacted on Sept. 7, by an investigator with the Washington State Department of Licensing who he said was doing an audit on the agency, a sub contractor to the State.
O'Keven said he had gone to the agency office in 2018. "I used my credit card but they said it didn't go through so I paid by check," he explained. The card he tried to use is a business card he said on which he regularly charges  thousands per month but he has credit flags set up for purchases over $300. One of these flags found a charge for a Baby Shower cake from a Kent bakery called Sweet Themes that he did not make. He called the bakery which offers cupcakes, sweets, and specialty cakes, spoke to the owner and asked about the charge. The owner Allison Carchedi came to understand it was fraudulent after she checked the credit acceptance on her own, realizing for a phone charge to go through you must have the name, card number, security code and card holder's zip code. Together they agreed they would attempt to "catch" the suspect, who had used the name "Jackie Rubi" and a Yahoo.com emall address when she came to pick up the cake.
The bakery is only open for one hour on Sunday's so, the owner said, she would call the police when the suspect came in. The plan worked to perfection.The suspect came in with a male companion, asked for the cake and the owner slipped into the back and called Kent Police, who arrived quickly, their office one block from the bakery. The suspect was arrested according to O'Keven. He said the bakery owner said the suspect claimed to have purchased the credit card information at a local casino. According to O'Keven she was charged, put in jail, plead guilty and spent one night in jail then sentenced to time spent.
But that was the end of it he thought.
Then a year later the DOL investigator called and asked about transactions at the license agency and said that "Everything you need to commit that kind of crime is on the screen," including social security number, address, date of birth, credit card number, security code, zip code and more. And yet up until Jan. 1, 2020, the State of Washington had no policy to require background checks on sub contractors like this. That requirement is now in place.
The suspect in the bakery incident, according to O'Keven was in fact the same person he dealt with at the License Agency.
O'Keven said he was aware of at least one other victim who claimed to have been defrauded.
Another person who says she ran into trouble at the agency is Jovan Johnson. She writes, "On November 12th, 2019 I went to renew my vehicle registration at West Seattle Licensing. I had renewed here in the past, and remembered that they charged a fee for card transactions. So, this time I went with cash. $529 cash, to be precise. In the aftermath of I-976, I was almost glad to be paying the excise tax. In fact, I was feeling such pride in doing my civic duty, that I even sprung for the additional State Parks Donation. I waited in line, paid my fee, took my tabs and went on about my day.

About a month later, I received a call from an investigator with the DOL. They asked me if I had moved to Gold Bar and changed my vehicle registration. I had not. What had happened was that the employee who helped me that day reversed my original registration and registered my car to a less expensive county. According to the records at West Seattle Licenses, I came back about 10 minutes later and changed my address to Gold Bar, where the total registration fee was $100. This allowed $429 of cash to slip through the cracks. The DOL investigator said that they had printed a fake second copy of my Seattle address registration, then shredded it as proof that my original transaction was reversed. For over two months, I have been driving around with a voided registration in my car. I also learned that all my toll bills from that time were sent to the random Gold Bar address. I still have work to do in tracking down those bills, and getting the toll late fees charged to this case.

The DOL investigator made it sound like they were building a case against a specific employee. They told me that this particular employee had already been fired for repeatedly falsifying documents, and pocketing the money. I had hoped this was the case, and that by eliminating this employee, we could keep our local licensing office. Unfortunately, it seems like they might not have been the only offender in the office."
Westside Seattle has reached out to both the State Investigator and State Senator Joe Nguyen for more details on this matter but have not heard from the investigator. Senator Nguyen said, "I have some people looking into this." 
Cameron Satterfield of the King County Prosecutor's office said the County provides oversight for the 21 licensing agencies in King County including West Seattle License whom he said was owned by Sharon and Robert Schneidler who reside in Bremerton. They've owned it for the last 33 years. He said that West Seattle License was offered a chance to reopen if they could complete a plan by Jan.10 for how they might address the criminal matters, correct them and proceed going forward, but that they declined and chose to accept the termination.
Satterfield said the County does oversight on a regular basis for sub contractors but also acknowledged that the state law was in fact changed and went into effect Jan 1, 2020. He said the County is seeking to get a new agency established for West Seattle and White Center but that this process can take a minimum of two months since it requires applicants to complete a Request For Proposal (RFP).
There's no clear understanding as yet as to who or how many people might have been victimized, whether personal information was sold or otherwise disclosed or how many people at the license agency were involved. Also unknown at this point what if any criminal charges might be leveled against any of the employees or the owners. The investigation is still underway.
Over the course of the last ten days people could be seen parking and approaching the office only to realize it had been closed. Several people mentioned that rumors online had been spreading and multiple people stated that they had to get cash from the office ATM to pay for their tabs.
If you suspect your data was compromised or are sure it was you could reach out to the Department of Licensing.
The Washington State Department of Licensing is directed by Teresa Berntsen.
Department of Licensing
PO Box 9020
Olympia, WA 98507-9020
1-360.902.3600 
This story will be updated once more information is available.
West Seattle residents can visit the Washington State Depart of Licensing site at www.dol.wa.gov/vehicleregistration/ to renew tabs online or obtain other services. If customers prefer to do business in person, they can visit kingcounty.gov/vehicle to find another licensing location. Some nearby alternatives include:
– King County Administration Building 500 4th Ave 98104 in downtown Seattle
– Georgetown 5963 Corson Ave S # 162, Seattle, WA 98108
– Vashon Island 17602 99th Pl SW, Vashon, WA 98070
– Burien (Siler) 628 SW 151st St Ste. 2, Burien, WA 98166
– Rainier Valley 3820 Rainier Avenue South
The King County website has addresses and hours of operation for each location.