Mod Pizza opening in Westwood Village; Aiming at end of March
Mod Pizza opening in Westwood Village; Aiming at end of March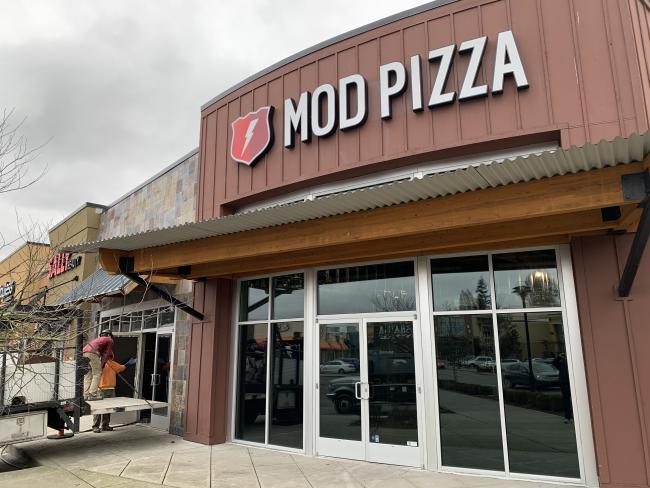 Wed, 01/08/2020
Seattle based Mod Pizza is opening another West Seattle location, this time in Westwood Village in the former locations of Baja Taco and Giovanni's Pizza. Each closed last year, Giovanni's in February and Baja in August. The new location will be 2700 Square feet.
According to the company they will be open by the end of March.
The fast growing Mod Pizza has an existing location on Fauntleroy Way SW which opened in February of 2018. 
The new location will have approximately 30 employees and is now actively accepting applications for employment.
The company now has more that 400 locations and was founded by Scott and Ally Svenson. The company has grown quickly in its twelve year history and expanded to locations in England starting in 2016. In 2019 they raised $160 million with plans to expand to 1000 stores within the next five years.
The company website describes their beginnings:
"MOD was founded in 2008 by husband and wife, Scott and Ally Svenson, in their hometown of Seattle. Inspired by their own search for quick, affordable, wholesome restaurant options for their growing family, they started to wonder if there were a better way of doing pizza – and business. The last thing the world needed was another pizza place, but maybe this one could be different. What if everyone could get exactly what they wanted, made fresh on demand, for as little as possible? And what if employees were paid as much as possible and given real opportunities for growth, even second chances?"