Seafood and a great cause come together Jan. 27 at Alki Masonic Hall
Seafood and a great cause come together Jan. 27 at Alki Masonic Hall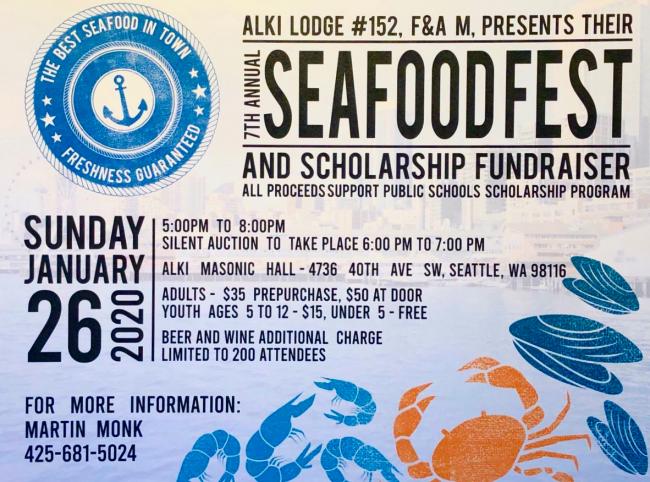 Wed, 01/08/2020
Alki Masonic Lodge will be hosting the 7th annual Seafood Fest, to benefit their Public Schools Scholarship Program, Sunday, January 26th, beginning at 5:00 p.m.
All you can eat crab, mussels, clams, shrimp, etc.
Tickets are $35 for adults ($50 at the door) and $15 for ages 12 and under, kids under 5 are free. Beer and wine are an additional charge. 
Silent Auction will run from 6 - 7 p.m.
Only 200 tickets will be sold.
For more information contact Martin Monk at 425-681-5024