Stronger Than Medicine film showing at Kenyon Hall Jan. 11
Stronger Than Medicine film showing at Kenyon Hall Jan. 11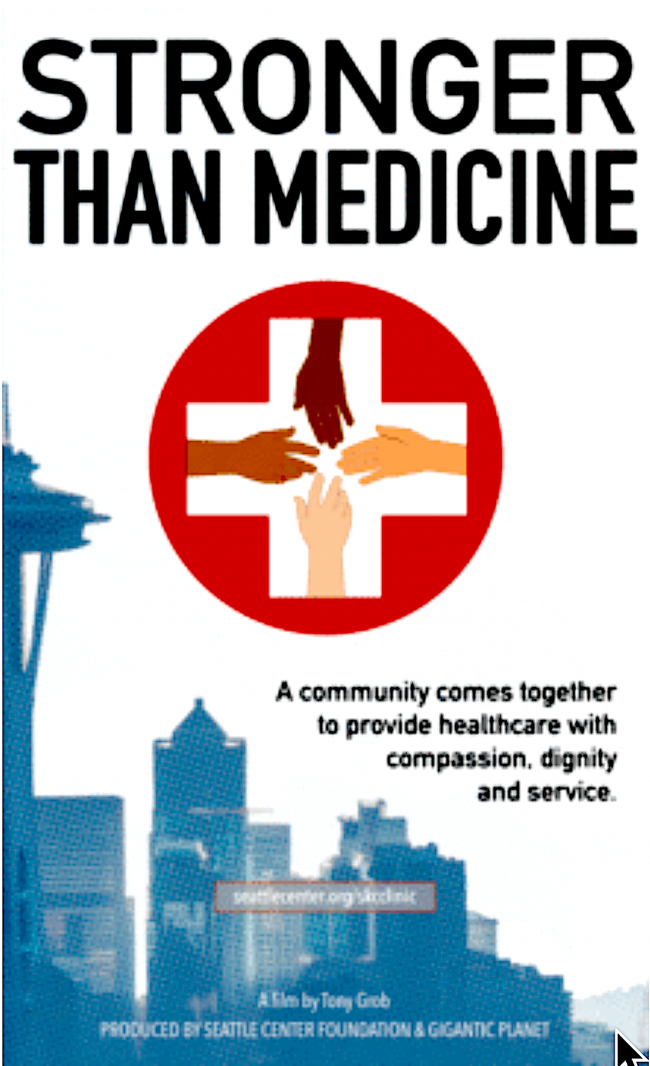 Thu, 01/09/2020
   A story of leadership and community showing up for the common good. For a variety of reasons, many across our communities cannot access the healthcare they need. Responding to this call, over one hundred civic agencies, non-profits, private businesses, and healthcare organizations, and thousands of people, came together for four days each year from 2014 to 2018.
Working together, side by side, they did the important work of providing for the immediate healthcare needs of twenty thousand community members. The experience left everyone who participated transformed, connected, and with a restored belief in humanity and what can be accomplished when we all work together with respect for everyone.
    Saturday, January 11th, "Stronger Than Medicine" will be shown at Kenyon Hall, 7904 35th Ave SW followed by Q&A with Dave Nichols and others who serve at the Seattle King County Clinic and Dr. Dave McLanahan who is working on Medicare for All.  Doors open at 6:30pm and the show starts at 7pm.  Admission is free.  Tickets are available at https://www.brownpapertickets.com/event/4475077
The Seattle King County Clinic will be open February 13-16, 2020 at Seattle Center offering free medical, dental and/or vision care.
  Services are provided on a first come, first served basis.  The Clinic provides compassionate care in a safe and welcoming space for people in need.  We anticipate serving 3,000 patients over this 4 day weekend.
    Please spread the word to your friends and neighbors.  Organizers are looking for people who would like to participate in this Clinic either as a volunteer (medical as well as non-medical folks), donor, or patient.  Questions?  Visit seattlecenter.org/skcclinic