Young Harbor Seals under the watchful eye of Seal Sitters at Don Armeni
Young Harbor Seals under the watchful eye of Seal Sitters at Don Armeni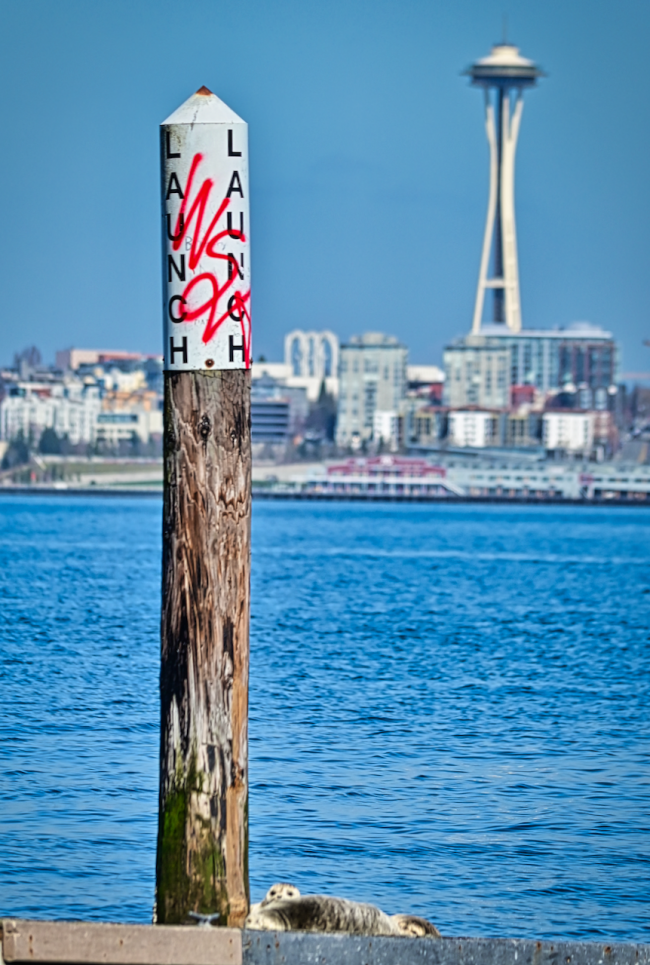 Wed, 03/18/2020
Three young Harbor Seals were "hauled out" (a term meaning they were relaxing in the sun) at the Don Armeni Boat Launch on Wednesday. The trio are according to marine mammal protection organization Seal Sitters approximately 6 to 9 months old and have chosen the end of the finger pier as a spot to just relax in the sun.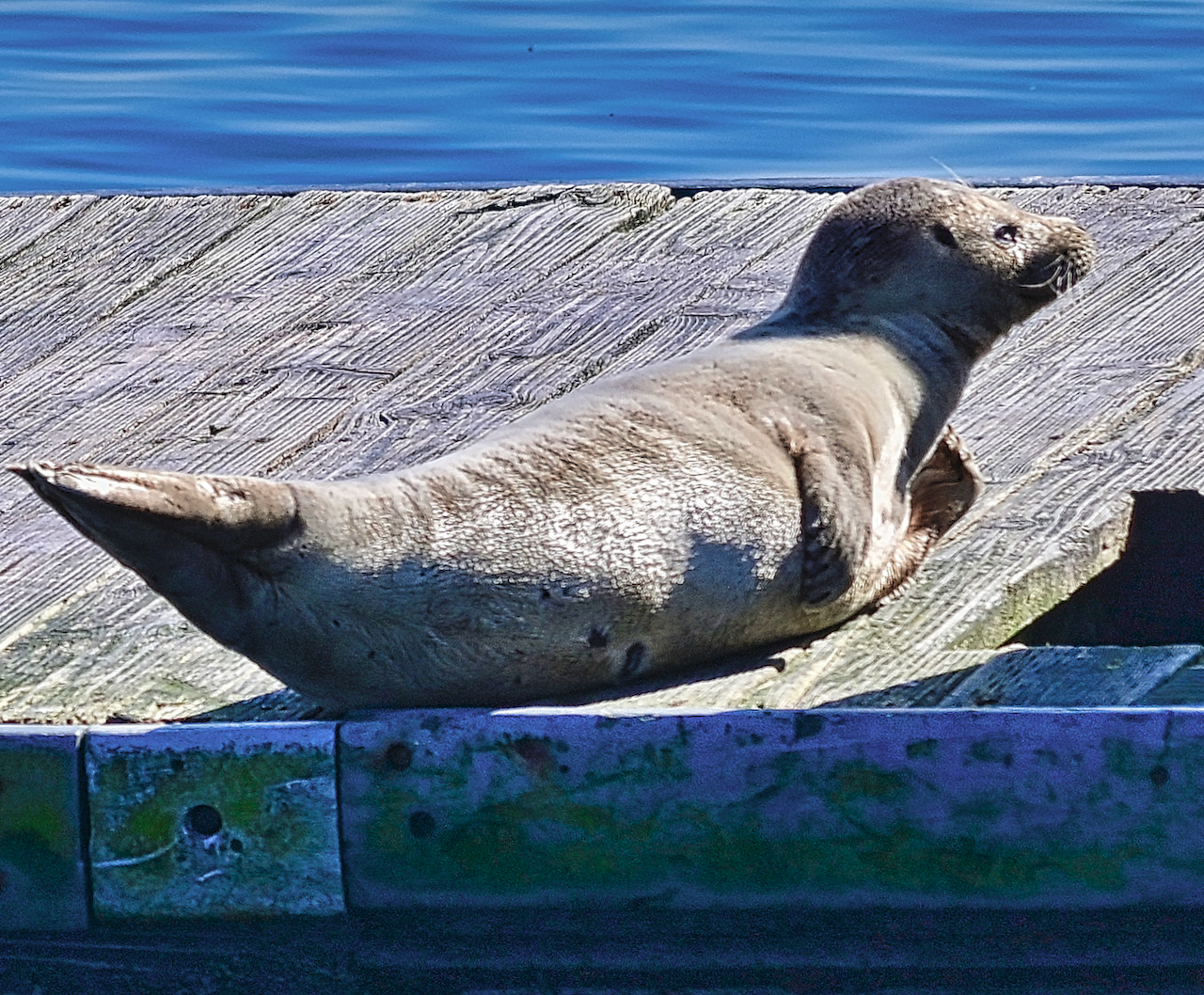 The organization has given them names, Irish, Dandelion, and Cardinal. The first one showed up around 9:30 am on St. Patrick's Day (hence the Irish designation) and the other two came up as a pair later in the day.
Harbor seals are born from around June through September, staying with their mother from four to six weeks.