West Seattle Bridge to close indefinitely; Cracks at attachment points and elsewhere must be repaired
West Seattle Bridge to close indefinitely; Cracks at attachment points and elsewhere must be repaired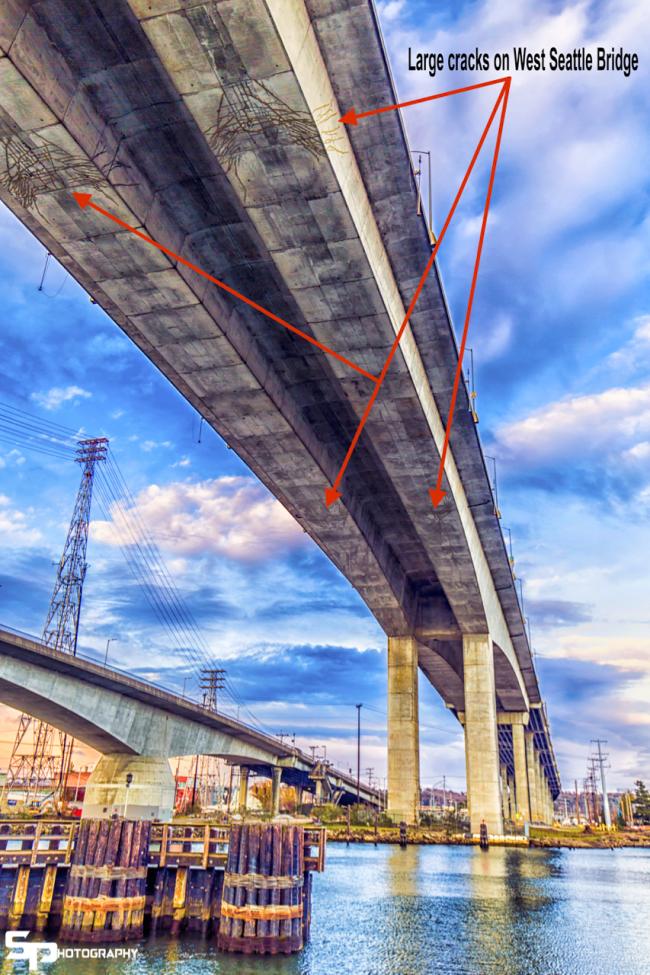 Mon, 03/23/2020
The Seattle Department of Transportation announced today that  The West Seattle Bridge will close indefinitely tonight at 7 for emergency repairs.
SDOT director Sam Zimbabwe said it will take weeks to assess the issues of the cracking e but the closure will be extended since a repair schedule must be established ,
The cracks were found to be where the roadway attaches to the support structure.
For the time being the lower level Spokane Street Bridge is still open to first responders, freight and transit. Motorists are being asked to use State Route 509, 1st Avenue South and the South Park Bridge to get to West Seattle.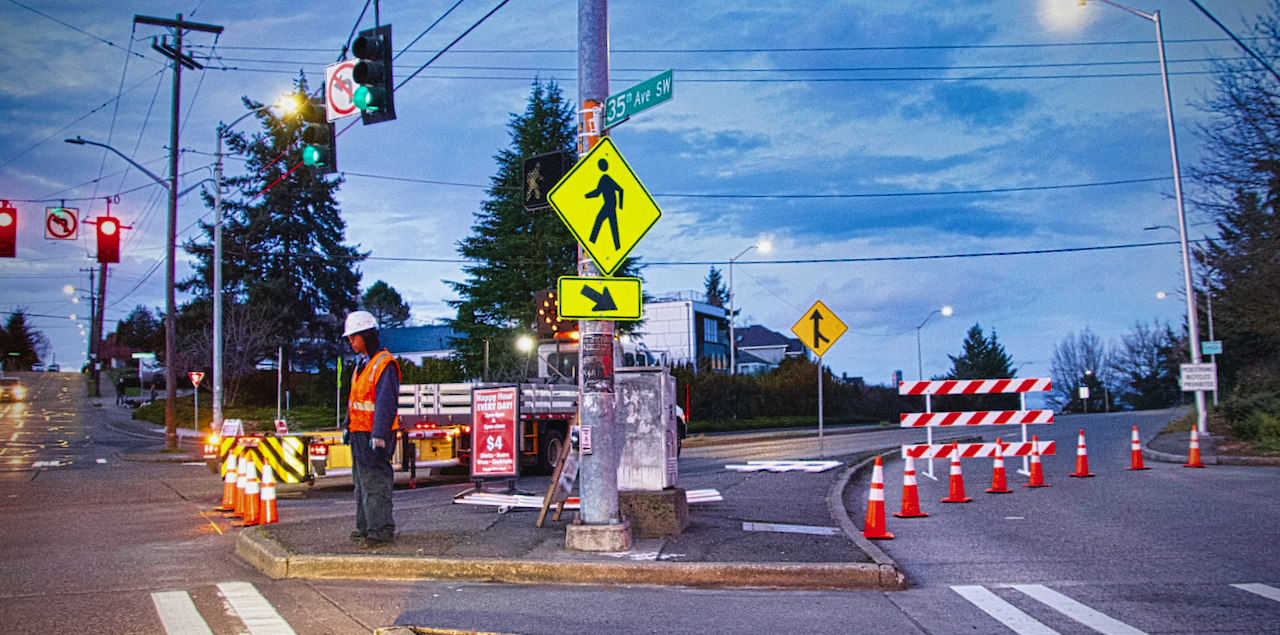 King County Executive Dow Constantine released the following statement on the closure of the West Seattle Bridge by the Seattle Department of Transportation: 
"After learning today that the Seattle Department of Transportation was indefinitely closing the West Seattle Bridge due to structural concerns, I directed King County Metro to immediately begin planning alternate routes on both sides of the Duwamish, and to increase frequency of and connections to the King County Water Taxi. 
With commuters taking seriously our public health directives to stay at home, we will use this moment to plan for the rebound. As a lifelong West Seattleite, I know how difficult it can be for the 80,000 or so of us on the peninsula when connections with the rest of the region are interrupted. We will do everything in our power to make sure West Seattle has strong transit alternatives during bridge repair."
Seattle City Councilmember Lisa Herbold issued this statement:
Councilmember Lisa Herbold (District 1, West Seattle - South Park) issued the following statement after the Seattle Department of Transportation announced the immediate closure of the West Seattle Bridge to all traffic, after finding accelerated concrete cracking that was observed during a regular bridge inspection:
"Starting tonight, the West Seattle Bridge will be closed to all traffic. The bridge cannot safely support vehicular traffic at this time. The Seattle Department of Transportation will be doing further assessment to determine what repairs are required, how long they will take and how much it will cost. Safety is a top priority and we are making traffic changes in and out of West Seattle to ensure safety and traffic flow.  
"I have questions why the lower level bridge cannot be used for vehicular traffic at this time, and how soon it can be opened for traffic given lower traffic volumes in Seattle due to COVID-19 guidance, and specifically reduced traffic volumes to West Seattle via the West Seattle Bridge in light of the new COVID-19 Shelter in Place Orders.  My office has requested that SDOT appeal to the Coast Guard to make fewer bridge openings of the lower level bridge to allow for more buses and cars to cross, like they did in early 2019 when the Alaskan Way Viaduct closed and the SR99 tunnel was not yet open.
"My office will continue to monitor the closure and work with SDOT and other partners to provide West Seattle residents and the public updates."