UPDATE: SDOT still working on solutions for both West Seattle Bridges
UPDATE: SDOT still working on solutions for both West Seattle Bridges
Enforcement has started and new signage is in place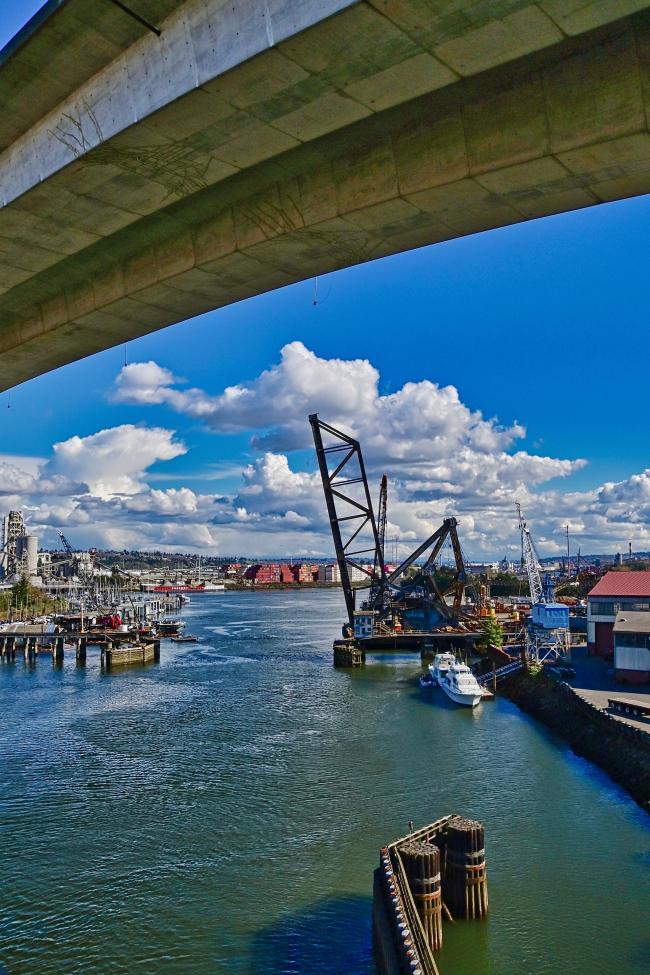 Wed, 04/08/2020
By Patrick Robinson
UPDATE April 8, 2020
Seattle Police started showing up on April 6 and began enforcing the restrictions on the use of the lower West Seattle Bridge to freight, transit and emergency vehicles. New signage is now up too, instructing drivers more clearly than the previous temporary signage that many drivers found unclear. Drivers were directed to use the alternative route of West Marginal way and the 1st Ave South or South Park Bridges to cross the river.
UPDATE April 3, 2020
SDOT's Media Relations Lead Ethan Bergerson offered some updated information on the status of the signage, and upcoming potential enforcement for drivers still taking the lower bridge, despite SDOT restrictions of that bridge to freight, transit and emergency vehicles. Bergerson said, "We installed initial signing in the days following our closure of the upper bridge and are working on a more robust signing plan to more clearly convey the restrictions.  We expect to have it installed next week at the same time that we plan to replace and upgrade some of our other detour signing. 
SDOT is working with SPD on enforcement, both from the standpoint of logistics and to gain perspective from the officers who have been on-scene watching traffic and considering how enforcement could be carried out. We are waiting on enforcement until we finish installing better signage because our goal is to change behavior and, while enforcement is an element in that, education and clear messaging are the most effective ways to encourage people to shift routes."
Original Post April 2, 2020
Getting into and out of West Seattle over the Duwamish River is still a matter that's like a bridge. Up in the air.
SDOT Director Sam Zimbabwe in an interview on April 2,  said that they are still working on an engineering plan to effect the repairs but given the pandemic it's more difficult to get things done. The West Seattle high bridge was closed to all traffic on March 23 after the opinion of consulting engineers that it was no longer safe, was confirmed by SDOT.
Angular cracks in the supporting beams beneath the roadbed had gotten wider, much faster in recent weeks.
The cause?
SDOT's page that shares updates on the bridge explains "The West Seattle High-Rise Bridge was originally designed for 3 lanes of travel in each direction. As Seattle grew, the bridge grew to 3 westbound lanes and 4 eastbound lanes. This added traffic, combined with the increase in size and weight of commercial and transit vehicles, has only compounded the long-term maintenance challenges posed by the bridge. Further, 80 percent of the bridge load is dead load, meaning deterioration is possible even when all traffic is removed."
As a side note, the average weight of cars and trucks grew by some 900 pounds per vehicle between 1987 and 2020.
The potential for sudden failure meant the bridge was no longer safe for vehicular traffic.
Once that happened, people from West Seattle trying to get to and from downtown, were told they must take either the 1st Avenue South Bridge or the South Park Bridge. The lower or Swing Bridge in West Seattle SDOT said was to be used only by freight, transit and emergency vehicles.
But that's not happening.
In a city council briefing on Monday SDOT Traffic Manager Idiam Emery said they have traffic counters in place to track how many vehicles are using the bridge. Traffic is currently at 38% of what it might normally be Zimbabwe said.
But many questions are simply unanswered.
So as of April 2 there's:
• No timeline on repair or really even the beginning of that process. They are still assessing and formulating.
• No idea of when signage will be updated but a general recognition that it needs to improve for the lower bridge.
• No sense of how imminent the danger of failure was aside from the City of Seattle's Bridge Inspector  Matt Donohue's alarm.
• No idea of what else might need to be repaired on the bridge.
• No date on when enforcement might begin on ticketing people in passenger cars for using the lower bridge.
• No idea of how that enforcement might work or what the fines might be.
Zimbabwe offered no opinion on whether or not the City might face legal exposure should someone die who could not get to the hospital in time, if passenger cars were stuck on the lower bridge.
There's no room to pull over for emergency vehicles on the bridge itself so, that could become an issue, especially if the upper bridge is not open, once the pandemic conditions start to relax. Questions about where and how police could pull someone over remain too.
He concluded, "We're trying to understand what the patterns are, time of day and whether and how we communicate the time restrictions. That is something that will continue to evolve as traffic patterns get back to something resembling normal.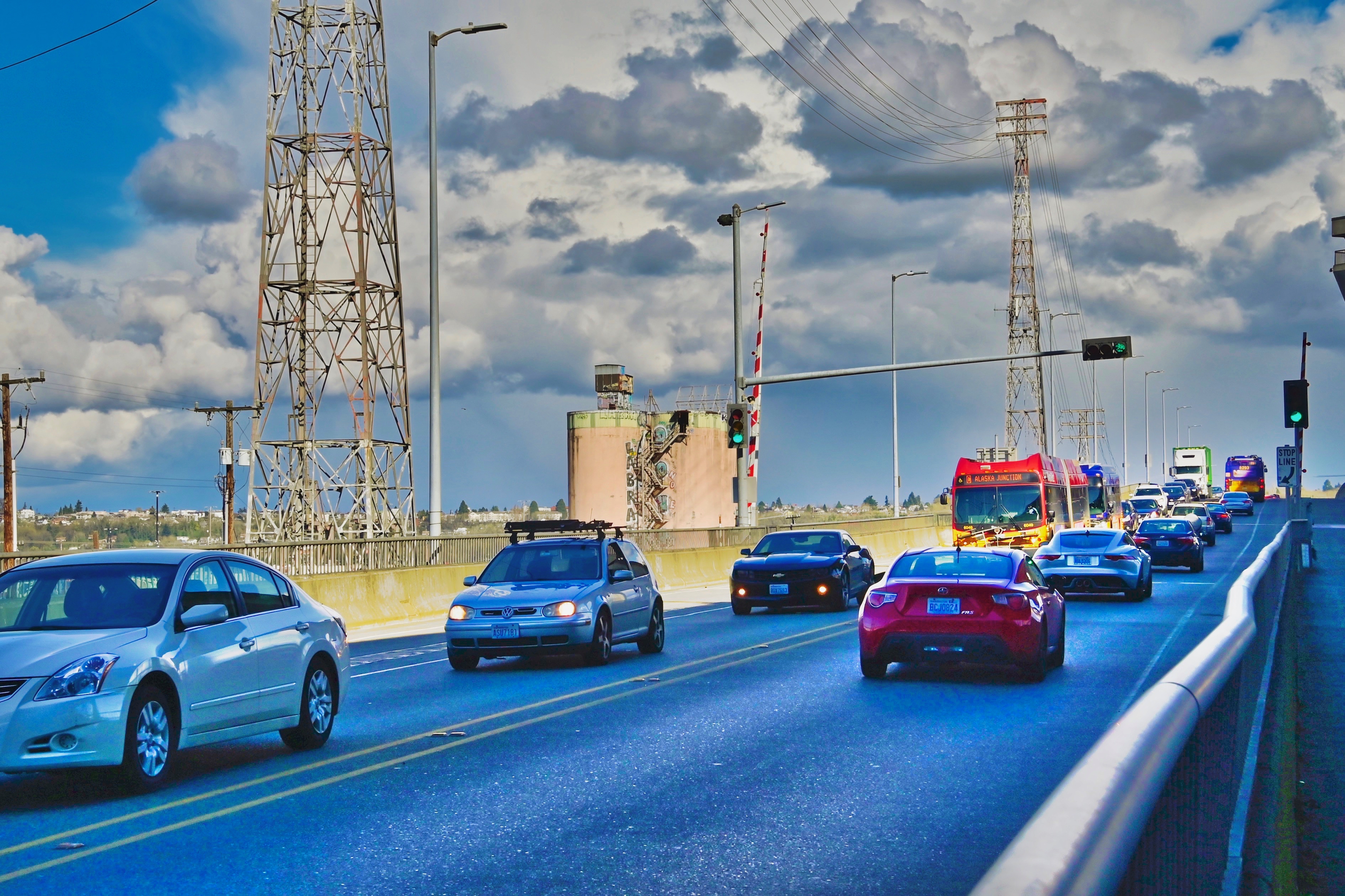 "Not everybody who used to use the upper bridge is using the lower bridge right now. A lot of people are heeding the restrictions we've put in place and going around."
"We don't have set timelines on when repair will begin or when the bridge will reopen to traffic and I think it's a bit premature for us to hazard guesses about that. I think we would want to be clear and informative to the public, rather than give an estimate that is not a solid plan."
As we get in and we do what we need to do to reopen the bridge to traffic, we're going to do whatever we need to do. I think there will probably be a couple of instances where we do emergency shoring up of the bridge and some sort of more major maintenance that happens and a discussion about what we do in the long term.. All of these will have work and cost and schedule elements associated with them….Our bridges continue to evolve and there's always things to repair…We just want to do things to keep the public safe."