Contingency plans being made in case West Seattle Bridge fails; Low bridge would close if failure was imminent
Contingency plans being made in case West Seattle Bridge fails; Low bridge would close if failure was imminent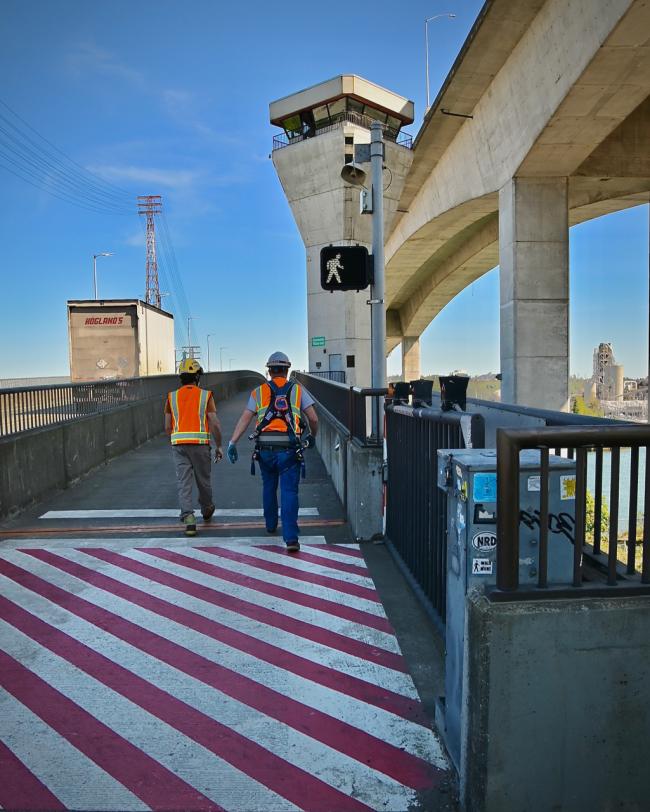 Tue, 04/21/2020
The closure of the West Seatle Bridge on March 23 did not prevent the bridge from failing. Even with the "live load" removed the angular shear cracks have continued to grow according to the Seattle Department of Transportation (SDOT), although at a slower pace. While they believe that "The bridge remains stable," as they stated in a blog post last week they are making contingency plans to meet a variety of worst case scenarios. They were widely criticized in the immediate aftermath of the closure for having no apparent plans in place, but in fairness the situation developed at a far more rapid pace than anyone expected.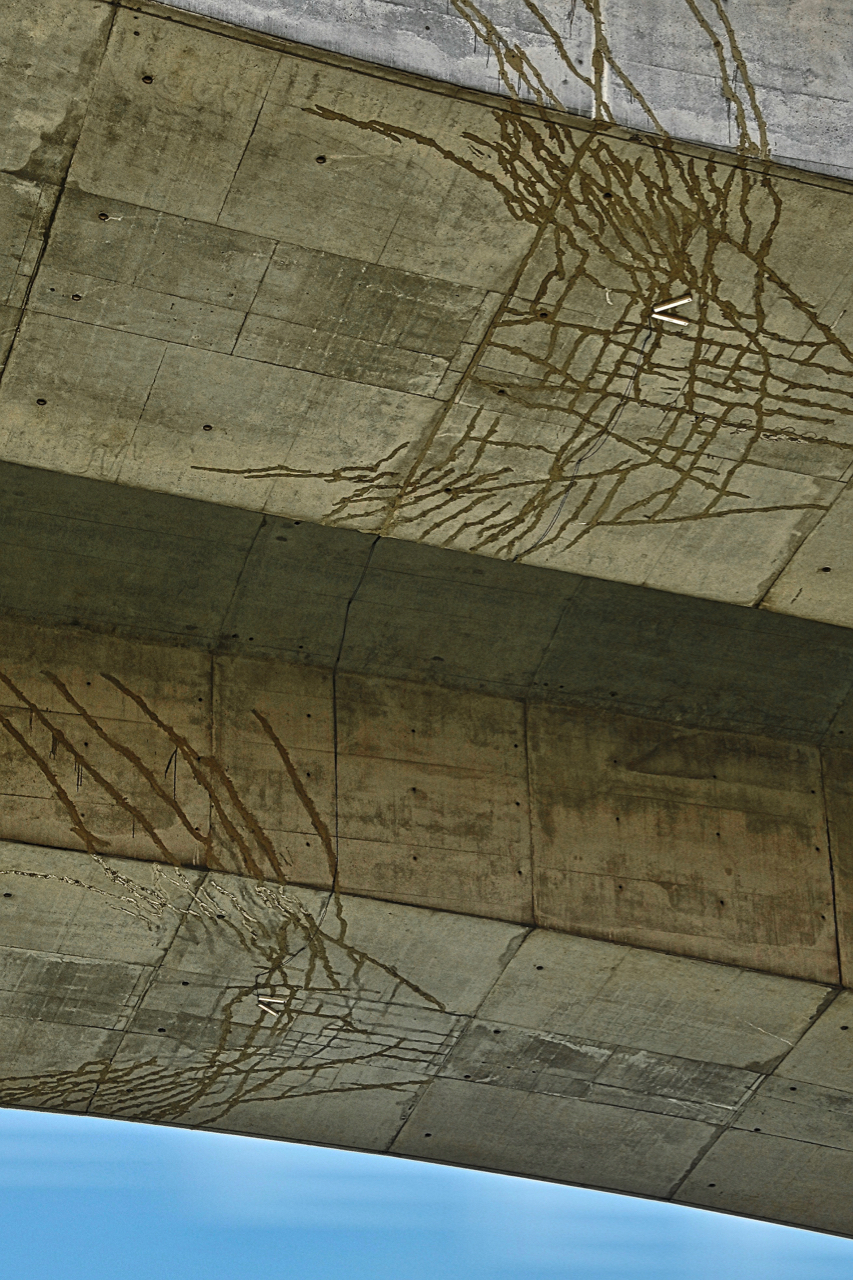 Those plans include potential closure of the low/swing bridge in the event the high bridge failure rate increases. They stated: "We're prepared to remove traffic from the low bridge and surrounding areas underneath the bridge, for some period of time in the event that the High-Rise Bridge becomes unstable. This would affect everyone traveling on and around our bridges, those who live and work near the structures, and our own teams who work on the bridge itself. We're creating an emergency traffic plan with our partners that would re-direct transit, freight, and emergency vehicles, as well as personal vehicles, bikes, and pedestrians."
The SDOT explained their priorities:
Public safety 
Traffic mitigation to help residents and businesses while the bridge is closed 
Stabilizing and shoring the West Seattle High-Rise Bridge
Closely monitoring and maintaining the low bridge
Continuing to assess repair feasibility, timeline, and costs for the West Seattle High-Rise Bridge
Clear communication and transparency
 Now being installed are new, intelligent monitoring systems that allow tracking the bridge condition in real time.
The SDOT explained that "new sensors on the driving surface will show us real time movement of the bridge. We're also installing new instrumentation at Pier 15 and Pier 18 that will measure expansion and contraction of the bridge, and we're expanding monitoring capabilities to encompass a greater range of crack movement. These components of the intelligent monitoring system will be operational in early May."   
The plans are in case of a worst case scenario, clearly meaning the failure of the girders that support the midspan.
"To inform our comprehensive safety management plan, we are modeling potential cracking scenarios to thoroughly understand when our plan must be put into action, and which areas may need to be evacuated."
They state that "our recent and upcoming actions to stabilize the bridge decrease the likelihood that such steps will have to be taken, but our plan will fortify our response — and all of our preparedness — if we do."
The SDOT is engaging local stakeholders including the Port, private and public property owners, businesses and marinas in the process of finalizing an operating plan that outlines actions by SDOT, emergency responders, public, and private property owners, and outlines potential impacts to the general public. 
They are creating an emergency traffic plan that would re-direct transit, freight, and emergency vehicles, as well as personal vehicles, bikes, and pedestrians.
Those stakeholders would be notified as soon as possible and be part of sending emergency alerts in the event of risks to public safety.
Sign up to receive West Seattle High-Rise Bridge project update emails.
West Seattle Bridge Digital Town Hall Wednesday at 5 p.m.

Councilmember Pedersen and Herbold will co-host a digital town hall with SDOT on the West Seattle Bridge and traffic management in West Seattle while the bridge is closed. The town hall will be from 5 p.m. to 6:30 on Wednesday, April 22nd.