Herbold: Low Bridge closures for maintenance and traffic updates
Herbold: Low Bridge closures for maintenance and traffic updates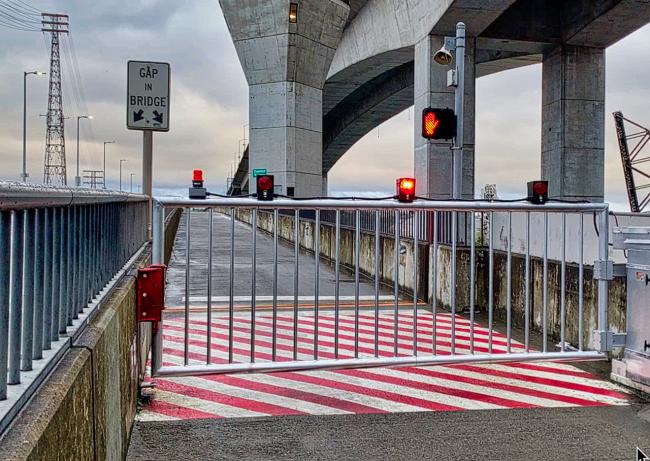 Fri, 05/29/2020
Lower Bridge Maintenance Closure
SDOT has announced that the lower bridge will be closed for maintenance during the evening and early morning over the next few days, in order to work on the bridge's controls and communications systems used to operate the bridge. Here's the schedule for closure:
Friday night: 8PM to 5AM
Saturday night: 6PM to 3AM
Sunday night: 6PM to 3AM (if needed)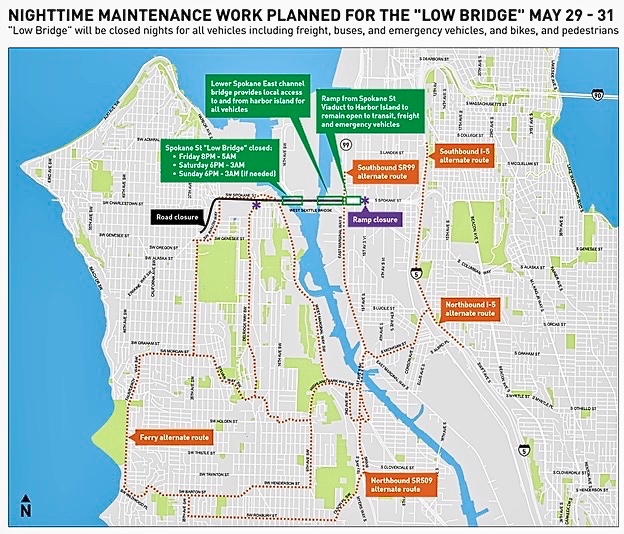 Traffic, including transit, will be detoured to the 1st Avenue South or South Park bridges. The bridge will also be closed to bicyclists and pedestrians; emergency vehicles will have limited access across the bridge.
Traffic update
SDOT has updated its traffic data format, to include mapping, and travel times by time of day. The most recent updates are below. Traffic on West Marginal and Highland Park Way continues to be high.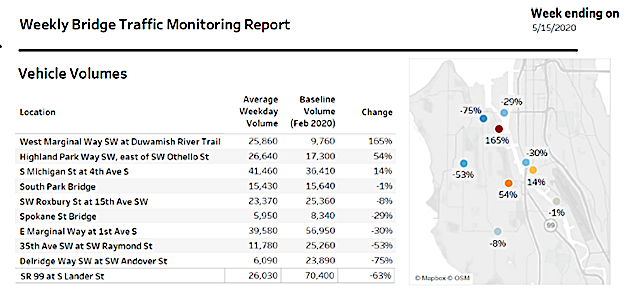 The numbers below show average travel times during peak travel times: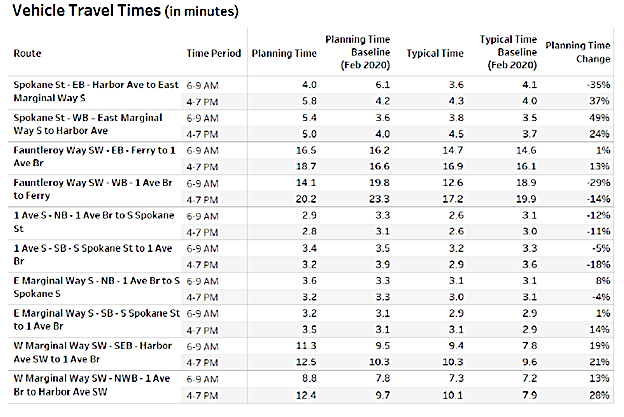 SDOT has a blog post with a summary of actions to mitigate the impacts of the closure of the West Seattle Bridge, including installation of traffic monitors, signal timing adjustments, travel displays for route planning, and accelerating road work at South Spokane Street and 6th Avenue South, repaving and adjusting signals at the 5-way intersection by the lower bridge, and links to some of the community letters they have responded to. Paving work, jointly carried out by SDOT and King County SDOT, between 16th and 18th on Roxbury is scheduled to be completed today.
SDOT plans to install "Do Not Block" signs at intersections and driveways on West Marginal Way in response to concerns from businesses about difficulty exiting and entering their properties.
Traffic volumes on Michigan Street in Georgetown continue to increase. SDOT is trying different signal adjustments to keep vehicles moving, though the 1stAvenue South Bridge does have capacity limitations.
SDOT is doing ground penetrating radar surveys to locate drill holes for mounting external post-tensioning in preparation of Pier 18 restrain release.