West Seattle sees protests and preparations
West Seattle sees protests and preparations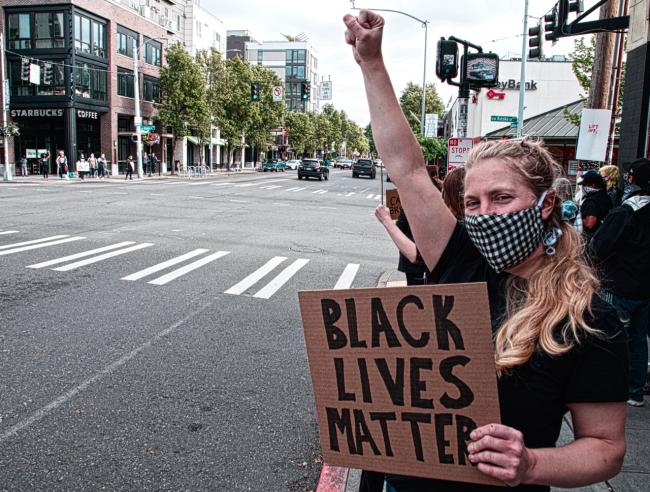 Tue, 06/02/2020
Rumors swirled on social media about potential protest demonstrations to be staged in West Seattle which alarmed certain retailers including two of the largest at Westwood Village. Target closed early at put a line of shopping carts outside the front door, while QFC chose to board up their windows completely. The row of businesses just north of QFC also boarded up.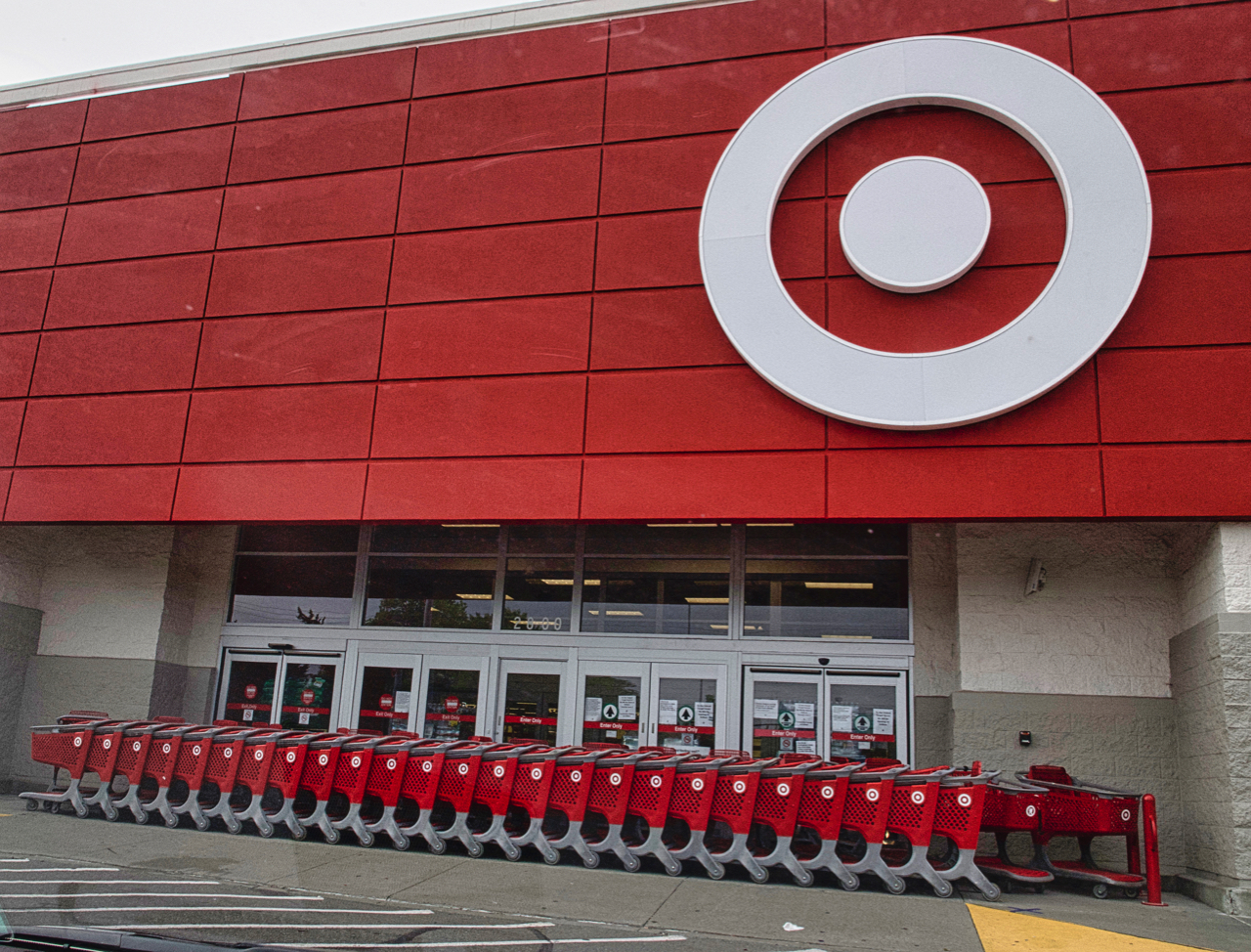 The Seattle Police were on hand "just making our presence known" said one officer but acknowledging that no specific threats had been made.
Meanwhile in the West Seattle Junction Jacks Restaurant, Menashe Jewelers, and Carmilia's Dress shop were boarded up.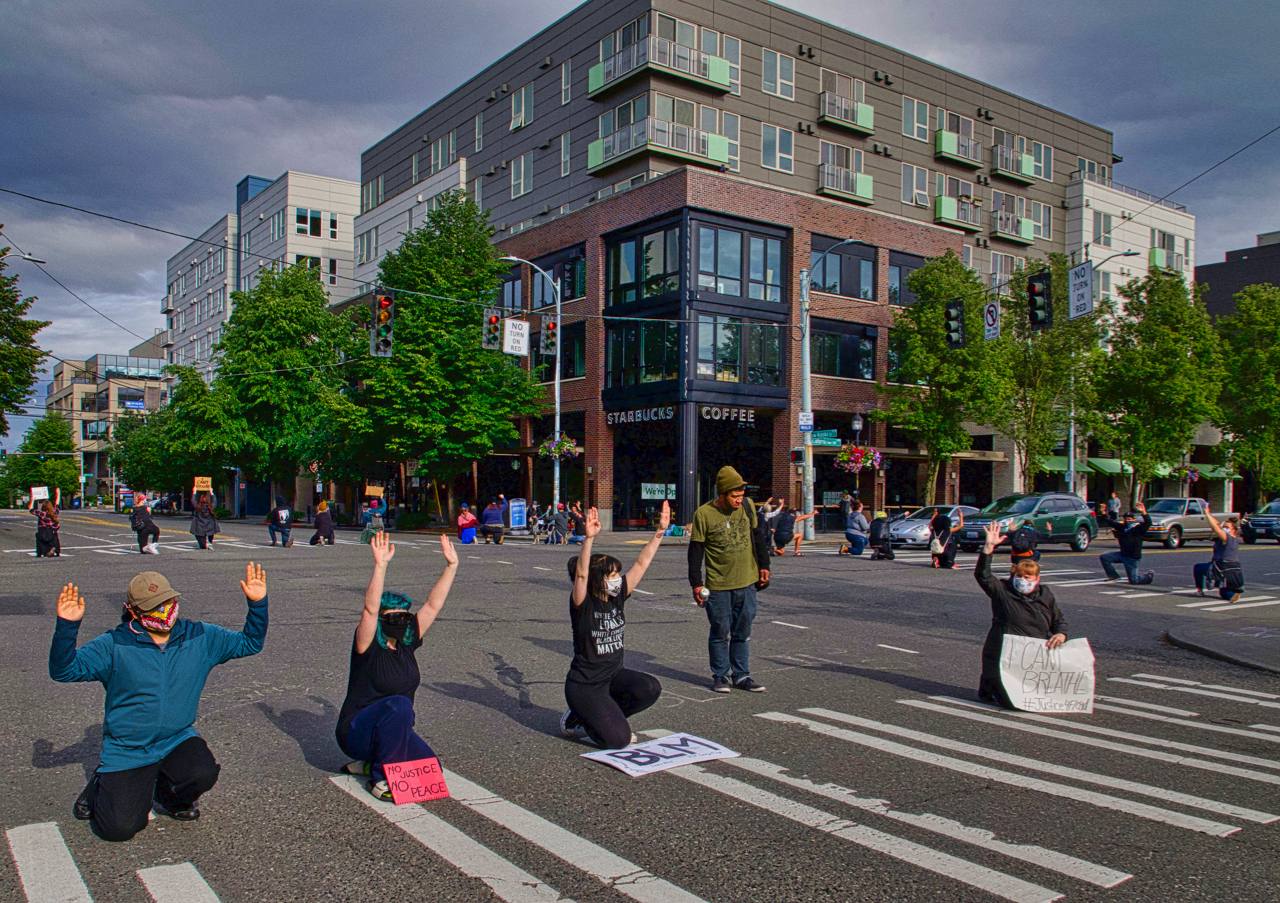 A group of protesters, who were remarkably well behaved, waiting for the walk all ways signal to do much of their demonstration, shouted slogans from the corners and waved signs. 
One protester there had some unique insight as to why she and others were there. Sandra Callise said, "I used to live in Minneapolis for seven years. I know exactly how the police act there and it makes a lot of people scared. What really pisses me off is that it depends on what color your skin is there, whether or not you're left alone and that's wrong." She went to say what is happening in her former home town. "All the entities are cancelling their contracts with the MPD (Minneapolis Police Department), (confirmed here). The Universisty of Minnesota will no longer work with them for security. (confirmed here), All these contracts are getting cancelled." She pointed out that the kind of change needed might be "Investing in your community so that you can see you don't need to have a brutal cop come in and police you. Making sure you are a part of your community, and making sure you know your neighbors, and talking to your neighbors, I hate fences."
West Seatle Junction Association Executive Director Lora Radford said, "There is supposed to be another protest Thursday and again on Saturday."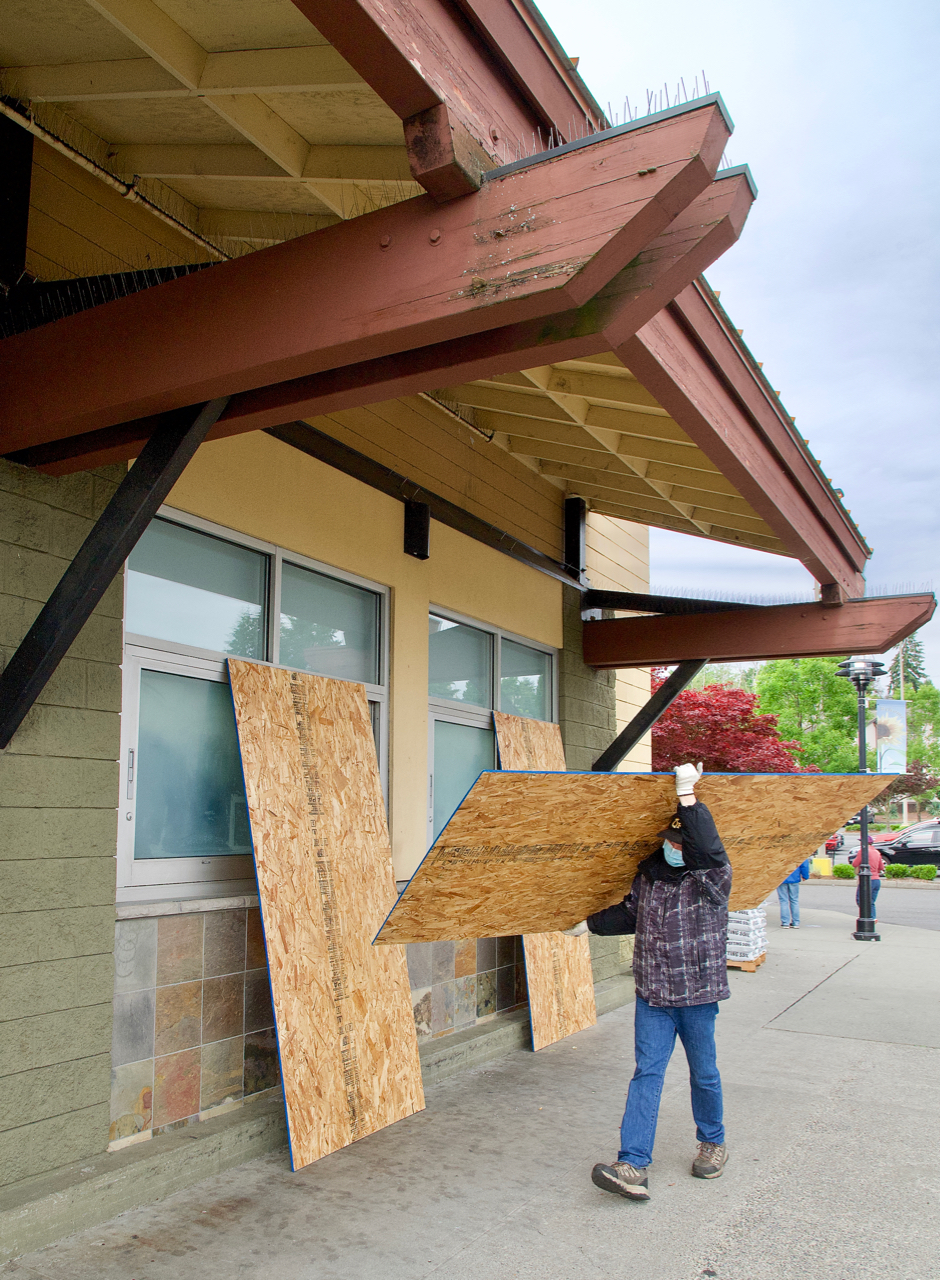 Mayor Jenny Durkan's office issued a new curfew announcement of 9pm to 5am through Saturday in the City of Seattle. www.seattle.gov/curfew