Ruth DeGabriele, first woman bellhop in the northwest is 100 on June 13
Ruth DeGabriele, first woman bellhop in the northwest is 100 on June 13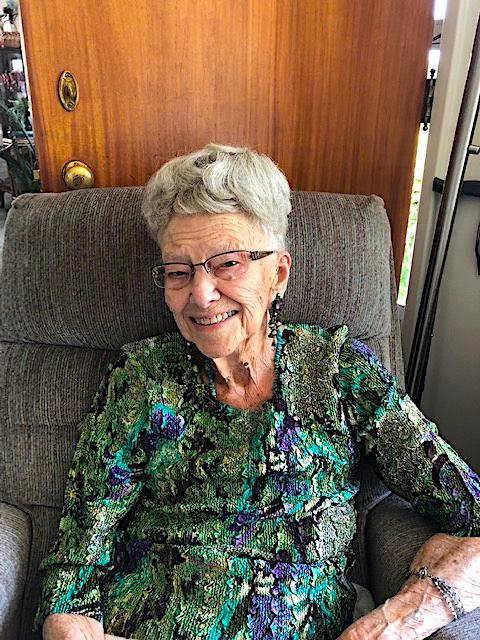 Wed, 06/10/2020
By Michele DeGabriele
My mom, Ruth DeGabriele, is turning 100 years old on Saturday, June 13th, 2020
She has been a West Seattle resident since 1942!
My mom was born in Beattie, Kansas. Her parents lost their farm in the Dust Bowl and the family traveled out west in 1937 in the "truck house" – a truck her father converted to a mobile home for them to travel in.
She was the first woman bellhop in the Pacific Northwest (the Washington Hotel in Portland, Oregon).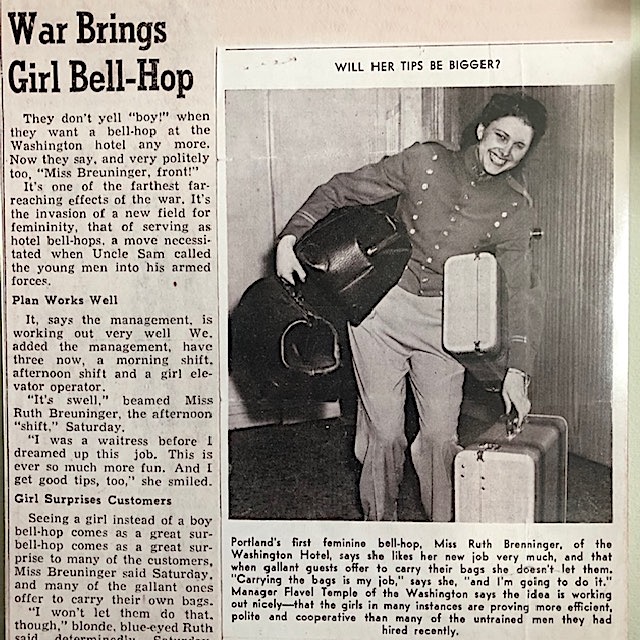 She met my father, who was an identical twin, when she lived in the apartment above the twin's grocery store; 'Ray and Al's Fine Foods' on the corner of California Ave and SW Walker St.
They married in 1950 and started their family in 1951, having four children within five years. All 4 of us children are WSHS alums!
She is still living in the same house they bought in 1950 and is a pillar of the neighborhood. Their house on the 1900 block of 41st Street was a voting precinct for about 60 years…until mail-in ballots in Washington were instated.
She has survived all her siblings, most of her friends, and one granddaughter.
She would love to see her milestone birthday celebrated in the W.S. news outlets for her 100th birthday!
We plan to decorate her yard to the hilt! There will be a "drive-by" parade beginning at 1:00pm on the Saturday, the 13th, and a "walk-by" parade of well-wishers beginning at 2:00pm.

The original plan, which included many family members traveling to help her celebrate had to be scrapped due to COVID-19.
Comments
She also survives her loving husband of 64 years, Al DeGabriele, who passed away in 2014 at 98 years of age.
Happiest of birthdays, Ruth!! Xoxo
Wishing you a wonderful birthday... and a thank you for all the good things you've done across the years to make people's lives so much better.
Add new comment