#SayTheirNamesMemorial goes up on Harbor Ave to honor black lives lost to brutality
#SayTheirNamesMemorial goes up on Harbor Ave to honor black lives lost to brutality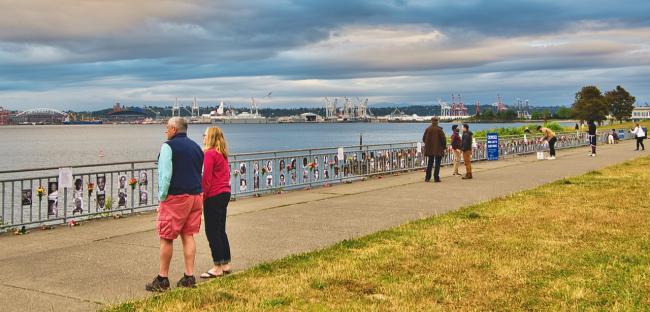 Tue, 06/30/2020
It's easy to miss the fact that the names of black lives lost in recent times are not the only ones. Black lives have been taken by brutality, injustice and racism for literally centuries. Most of their names have been forgotten. But there are those among us now working to make us remember, and to finally and forever change for the better.
On June 19th (Juneteenth) Joy Proctor (Joy Proctor Design) in Portland Oregon decided to take action. She wrote the following on Facebook:
"In honor of Juneteenth I planned a memorial for 175 lives taken by police brutality, injustice and racism. A group of friends and kind passers by helped put up photos and bouquets for each each of the beautiful people who lost their lives. The goal was to spears awareness, and honor the lives of too many, taken too soon. Flowers were donated by @tangledrootspdx and @mayeshportland and made the memorial truly special. Prints were donated by @precisionimages. Shorty after I shared about the #saytheirnamesmemorial a number of friends contacted me, wanting to recreate the memorial in their own cities. Yesterday @bowsandarrowsflowers @emilyclarkeevents @saunterweddings created their own memorial in Dallas, Texas and almost as soon as it was put up, neighbors complained and had it taken down. This hurt but showed me how important the #blacklivesmatter movement is, and how much farther we have to go. If you would like to create a "Say Their Names" memorial in your city, email me to download the PDF of photos. A huge thank you to @jessicamangia_photography for the beautiful photos of our Portland memorial, to @hart_floral for leading the team of volunteers through the bouquet making process and for standing by my dream for this memorial. Thank you to my sister @simangele and her dear friends who helped put this up, and to @yee_ctb for helping provide us work space to prep. #blacklivesmatter #blm #saytheirnames @ Revolution Hall
Now the cause has been taken up in West Seattle. This one was set up by Emily Muddiston of Rose Andrew Events, Caleb of Caleb Norman James Design, Ashley with Floraison Design Co., Camille of Robinson Creative House and Carina Sckrobecki Wedding Photography. 
187 names and photos were put up with flowers to make them a "living memorial" they hope some will help expand. 
"The sad part is we could have added so many more," said Emily.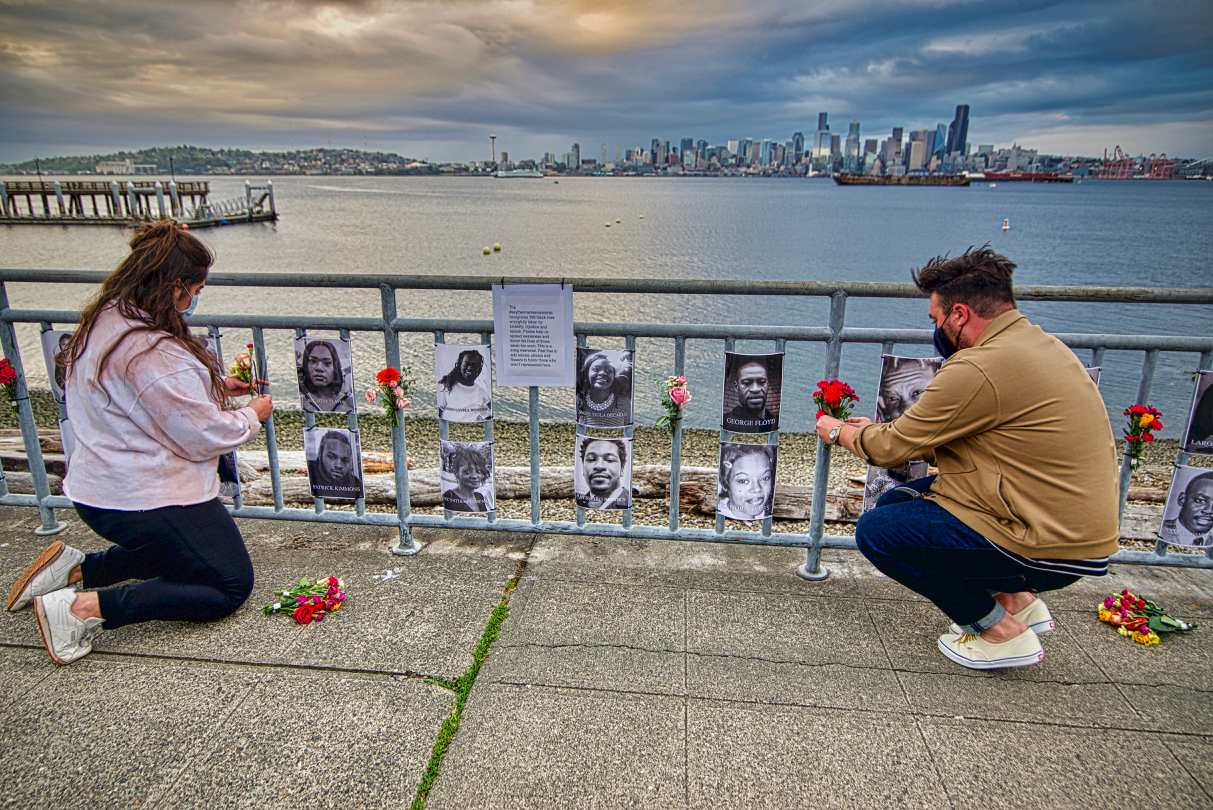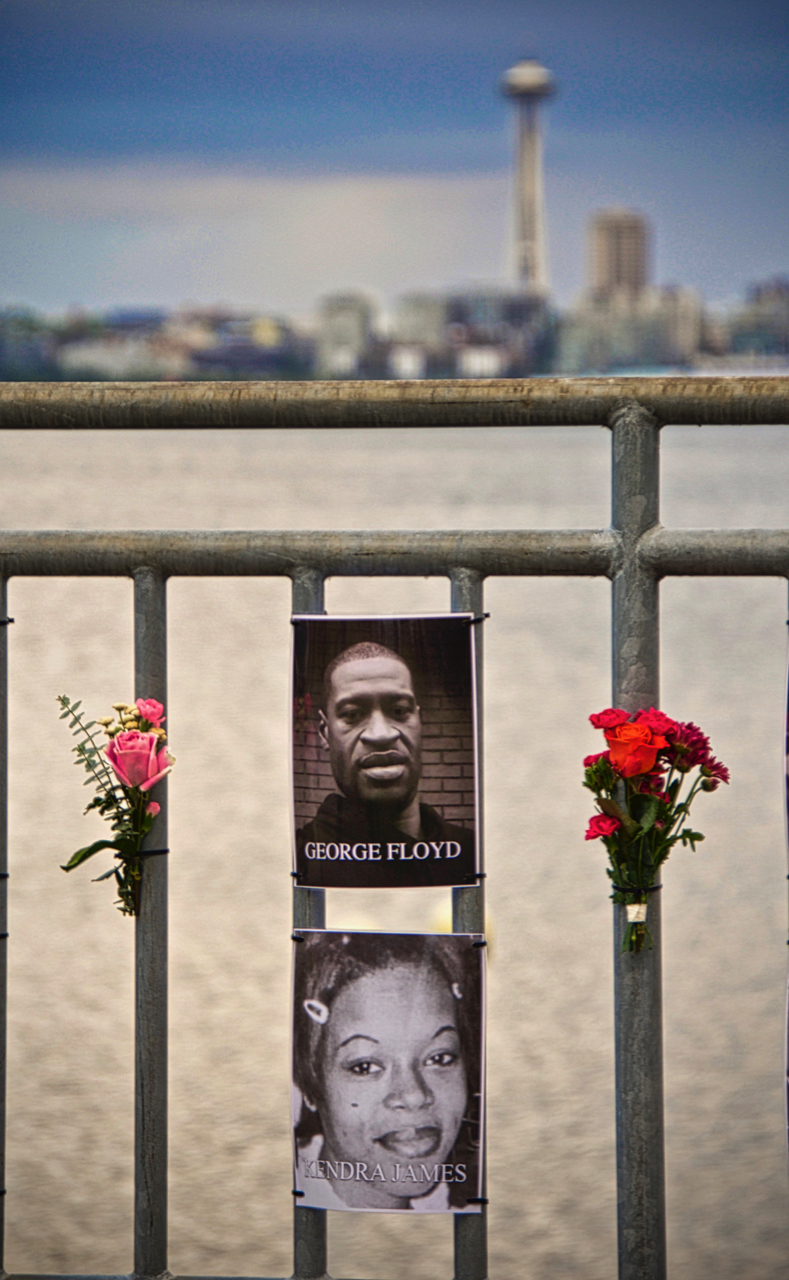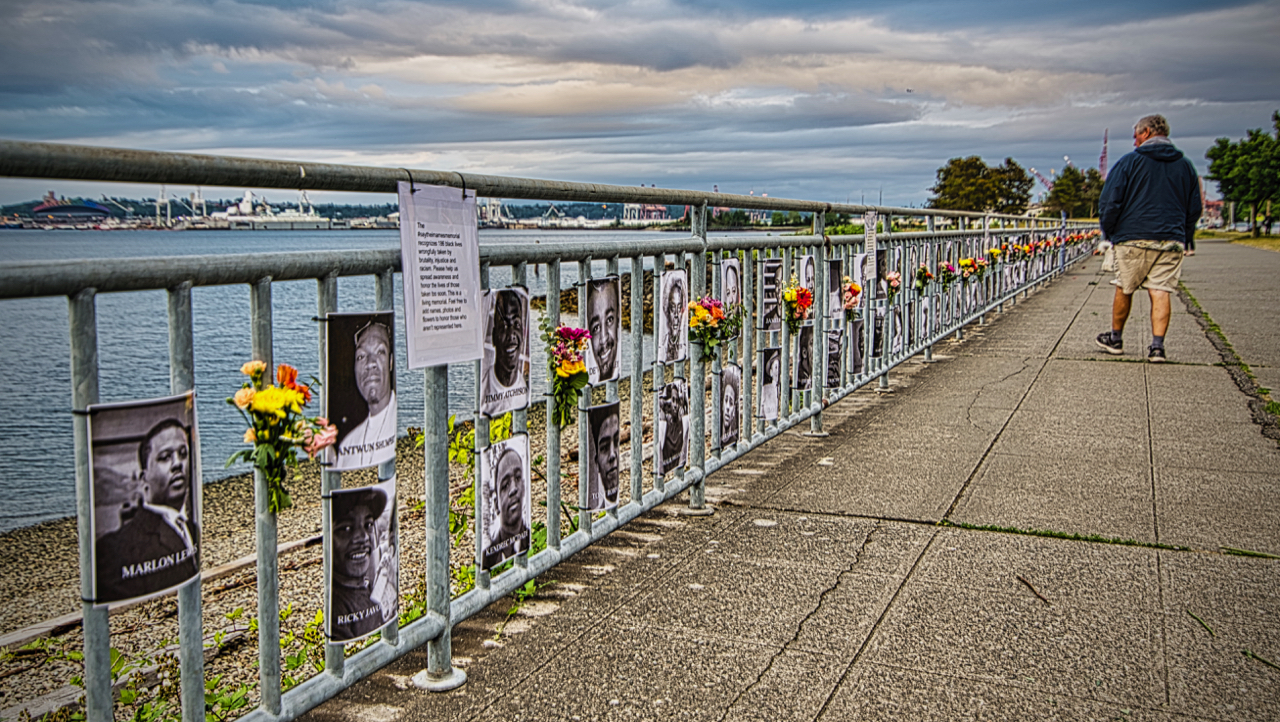 All the photos on display as of June 30, 2020. Group photos by Kimberly Robinson