Fire at 7100 California Ave apartments damages all four floors; Fireworks the cause, $100,000 damage
Fire at 7100 California Ave apartments damages all four floors; Fireworks the cause, $100,000 damage
Sat, 07/04/2020
A fire that apparently began in shrubbery just outside the apartments at 7100 Calfornia Ave SW,  on the 4th of July at around 6:10pm quickly jumped to a nearby tree and the apartments as well. Calls from passersby to any potential residents were not answered. 
The fire damaged all four floors of the building as it swept up the face of the building, There was some potential danger from BBQ's on the decks of the apartments but Fire crews arrived within roughly two minutes and quickly knocked down the flames.
Fireworks was determined to be the cause and the blaze did $100,000 damage according to the Seattle Fire Department.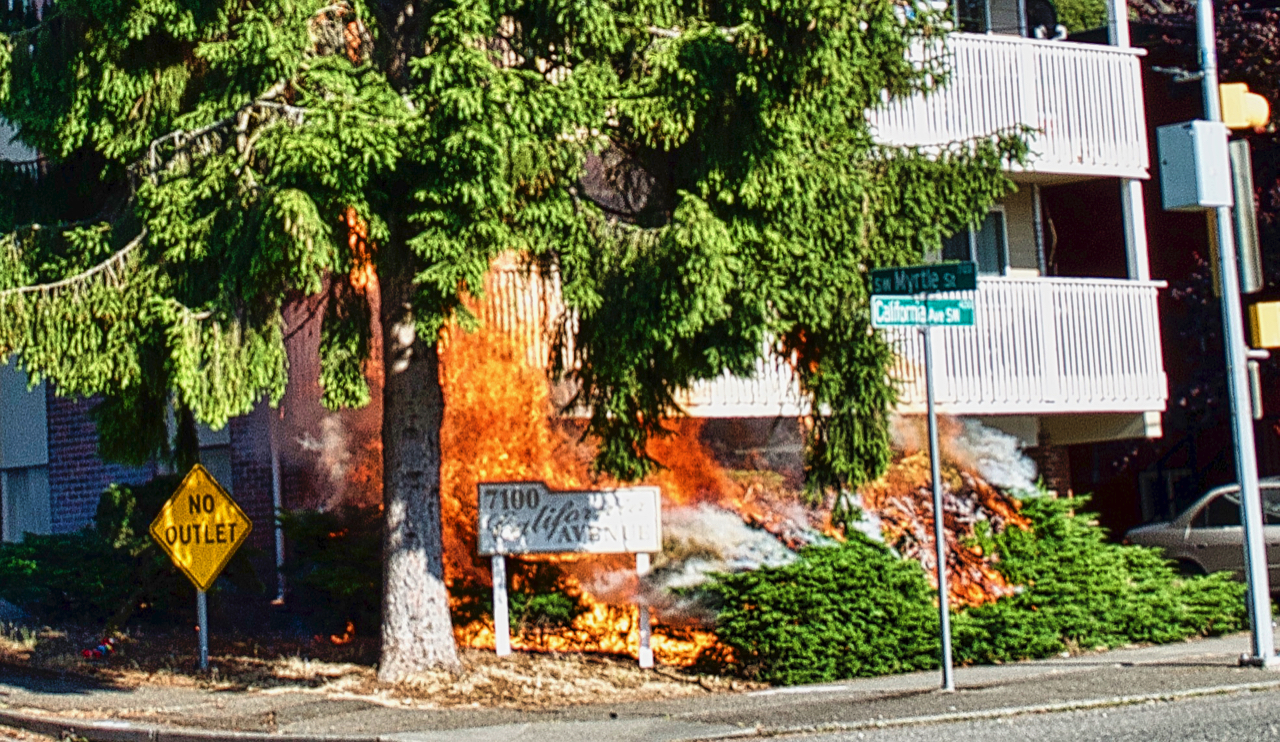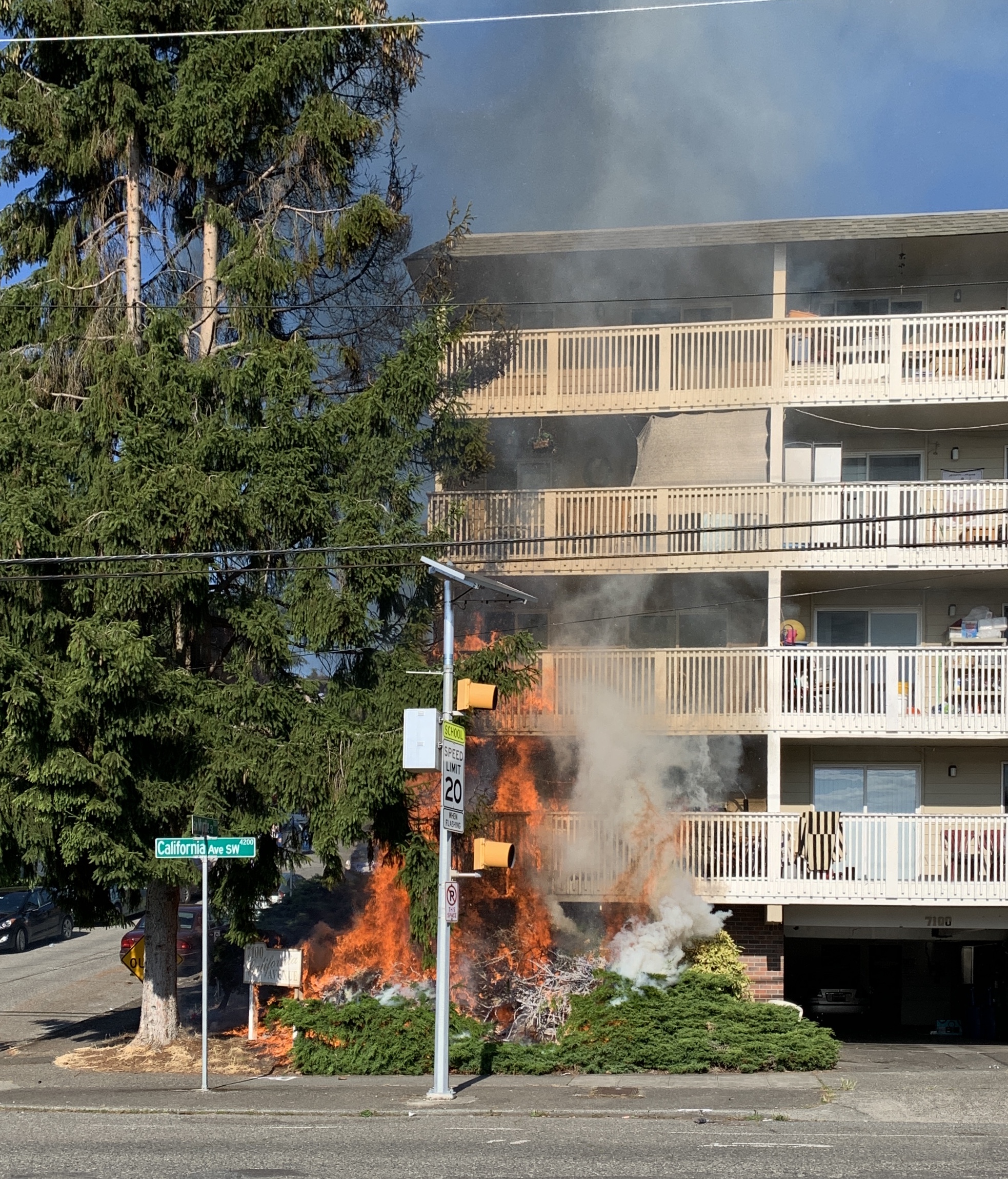 VIDEO: Fire at 7100 California Ave SW
video by Patrick Robinson