Fire destroys former Yarington's Funeral Home in White Center
Fire destroys former Yarington's Funeral Home in White Center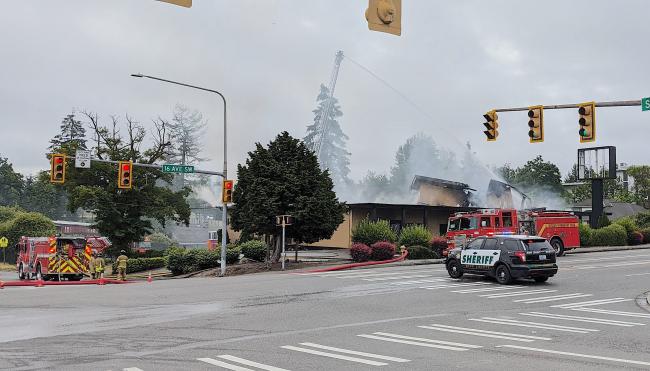 Wed, 07/08/2020
A fire that started in the rear of the building at the former Yarington's Funeral Home in White Center around 4:30 am Wednesday morning completely destroyed the building. 
Fire fighters from North Highline, Skyway and beyond responded to the blaze but it had progressed too far for the building to be saved.
Built in 1948 the structure at 107th and 16th SW was sold to a developer last year for $3.7 million, and had a similar fire though much smaller last April. 
The cause and cost estimate of damages was not immediately known.
Comments
I have seen the homeless camping out against the building,and have seen them start fires to stay warm
blame the homeless, like they don't have enough issues.
Homelessness doesn't give a person a free pass of rsponsibility. Whomever lit the fire should own up to their responsibility regardless.