No Christmas ship visits this year; Argosy Cruises shutters for 2020
No Christmas ship visits this year; Argosy Cruises shutters for 2020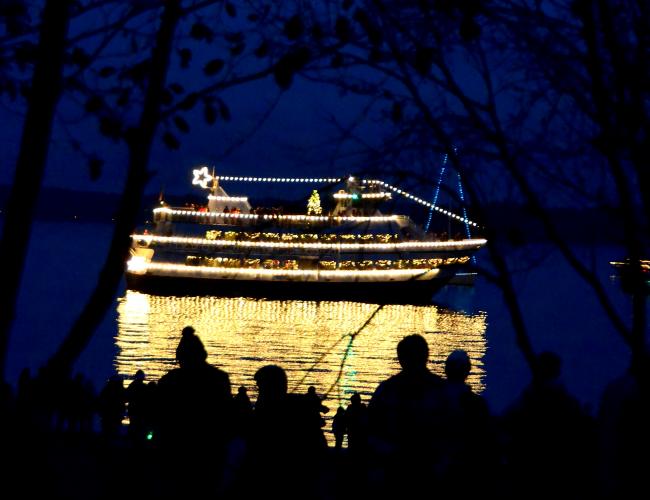 Sun, 08/02/2020
If you are a big fan of the annual visits by the Argosy Cruises Christmas ships, you are going to be disappointed. 
Argosy Cruises announced on Sunday that the final sailing for 2020 will be today Aug. 2. No exact date for reopening was announced.
They made the announcement on their website:
Due to the evolving uncertainty around COVID-19 and its unprecedented impacts on the tourism industry, we have made the difficult decision to do a seasonal closure of our public tours and private charters. Our remaining tours, the Harbor Cruise and Evergreen Excursion will conclude service this Sunday, August 2.

The Blake Island Fast Ferry will continue to operate as transportation only to Blake Island through Sunday, September 27. We plan to reopen with a refreshed tour schedule and product offerings spring of 2021. Exact reopen date will be announced at a later date. The annual Christmas Ship™ Festival along with our typical off season cruises will not run during the period of our seasonal closure. Our private charters have already been suspended through the end of 2020 but will continue to remain inactive into 2021 to align with the seasonal closure of our public tours.