Ken's View: No masks, no entry
Ken's View: No masks, no entry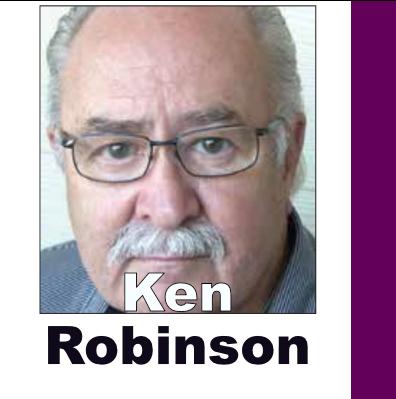 Mon, 08/03/2020
By Ken Robinson
Managing Editor
You have the God-given, even Constitutional right to not wear a mask during the pandemic. Even though the governor mandated mask wearing, you don't have to comply,
You can't come in here.
That should be a sign on all businesses in the community.
And you don't have the right to infect other people with your spittle. You have the right to be stupid. That may not be fixable.
You have to right to make sure others in the community know you are anti-mask and are stupid, like the woman in Chicago who knocked down another patron in a Staples store after the patron scolder her for not wearing a mask. The victim was violently knocked to the ground. Her leg was broken.
We finally made the trip to Costco the other day. At the entrance door, a person whose traditional role is to check your membership card, was also making sure you wore a mask. EVERYONE, shoppers and employees, were masked up. Why is this so hard for some people accept?
At Safeway, about 20 percent of the shoppers, predominantly young, worn mask. At Lowes, where we can no longer allow ourselves to shop, employees are given the option of wearing masks. Many patrons there do not wear mask. They have the right to be stupid.
Those who count themselves in the "I'm not sick so why should I wear a mask" group are signaling their obstinance and that All-American "Don't tread on me" spirit, the same one that allows rednecks to assemble at state capitol buildings while brandishing assault rifles.
There is a flood of data available about the rate of infection across the land for all to see. Why this alarming rate of the spread of Covid-19 doesn't register with some is both dangerous and pitiable. For those who believe they are somehow being oppressed by 'the government' and that Covid-19 is a plot to unseat Donald Trump, they must also believe the world-wide spread of the disease has the same goal.  They choose a conspiracy theory to fit their uninformed view because studying the facts takes too much time away from personal pursuits that impinge so-called freedoms.
You don't have freedom without responsibility.