Summer lightning flashes Seattle
Summer lightning flashes Seattle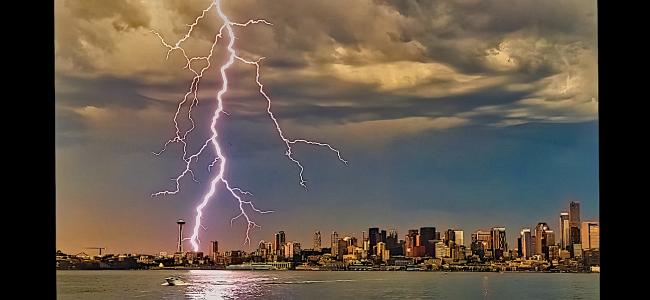 Mon, 08/17/2020
At the end of the hottest day of the year in Seattle, when temperatures reached the mid 90's, the clouds rolled in and grew dark.
It was the perfect setup for a summer lightning event and photographers from across the city lined up with their tripods to try and catch one of the elusive bolts. 
Kimberly Robinson was stationed near Duwamish Head on the Harbor Ave. SW side and was keeping a careful eye on the encroaching storm The wait proved worth it as she managed to capture a cloud to ground strike (one of the seven types of lightning) that found ground near the iconic Space Needle.