Police Blotter 9-09-20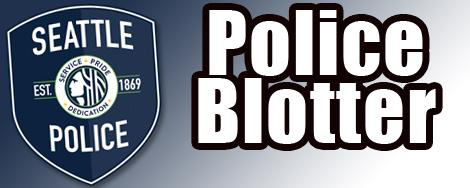 Wed, 09/09/2020
Stolen gun spotted in car at Don Armeni Boat Launch
On 09/07/2020 a SW Precinct Patrol Officer was conducting a directive patrol of the Alki Beach area, when he noticed two vehicles illegally parked in a trailer only parking stall of the Don Armeni Boat Ramp. 
Officers contacted the first vehicle that was occupied with four people onboard and identified the driver and told them to leave the location, without incident. The second vehicle was unoccupied and the vehicle was left unattended with all the windows down. A SW Precinct Patrol Officer stated that when he looked inside the vehicle, and observed a handgun with an extended magazine on the driver side floorboard.
The Patrol Officer notified his Sergeant of this incident and that he discovered the serial number of the firearm, which returned stolen out of Utah. The SW Precinct Sergeant instructed the Officer to photograph the vehicle and location of the handgun. 
The vehicle was subsequently impounded and taken to the SPD vehicle processing room pending follow-up investigation. Southwest Precinct Detectives were advised and will be primary follow-up unit.
Possible arson car fire 
SW Precinct Patrol and Seattle Fire Department personnel were dispatched to a vehicle fire in the 2900 block of SW Kenyon St. at 3:37 AM on Sept. 9. A male suspect was seen running away from the vehicle. The vehicle was also determined to be a stolen vehicle out of Bellevue, WA.
SPD Arson/Bomb Squad responded and the investigation is on going.